Kampong Chhnang Province: A passenger bus was driving at high speed when it reached a crossroads and collided with another truck, causing Destroy the face completely. The above traffic accident happened at 5:45 in the morning on July 24, 2020 at the fence of the Department of Environment. Kampong Chhnang Province, between km 89 and km 90, is located in Sangkat Kampong Chhnang, Kampong Chhnang City.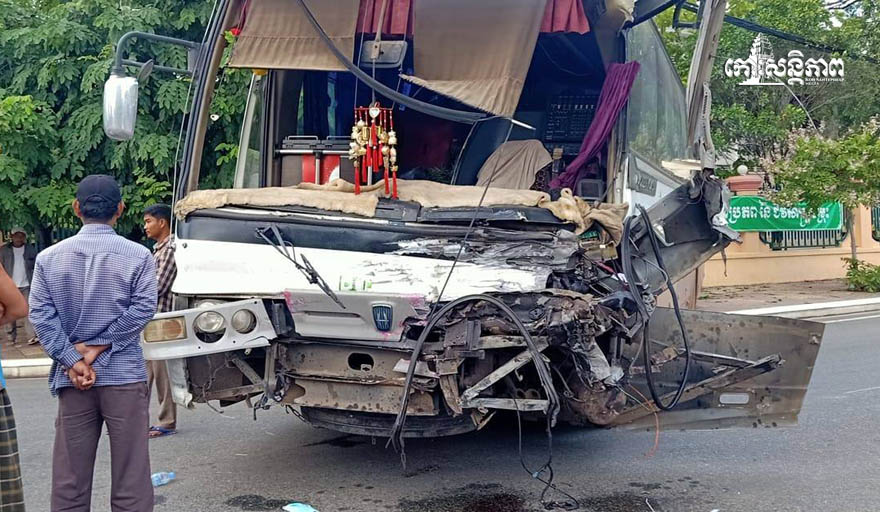 Kampong Chhnang traffic police at the scene said that the bus with license plate Phnom Penh 3B-3268 driving in the direction. Go from west to east to the intersection of four roads next to the fence of the Department of Environment of Kampong Chhnang province, but the steering wheel has not overturned and hit the car Another jeep with license plate number 3A-5658 from south to north, making the bus completely exclusive and more Backwards, hit the fence of the Department of Environment on one side.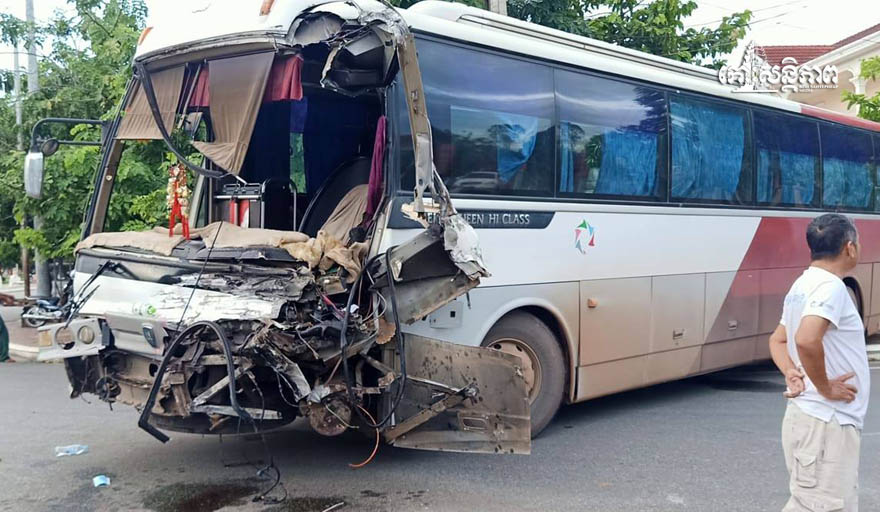 As for the car, the oil palm and the rear wheel are broken. In the case of the above traffic accident, the police of Kampong Chhnang City arrested the bus driver, Mom Ly Chhong, 21 years old, from his hometown of Chrak village. Fertilizer in Kampeng commune, Kirivong district, Takeo province was also taken for urine test for drugs.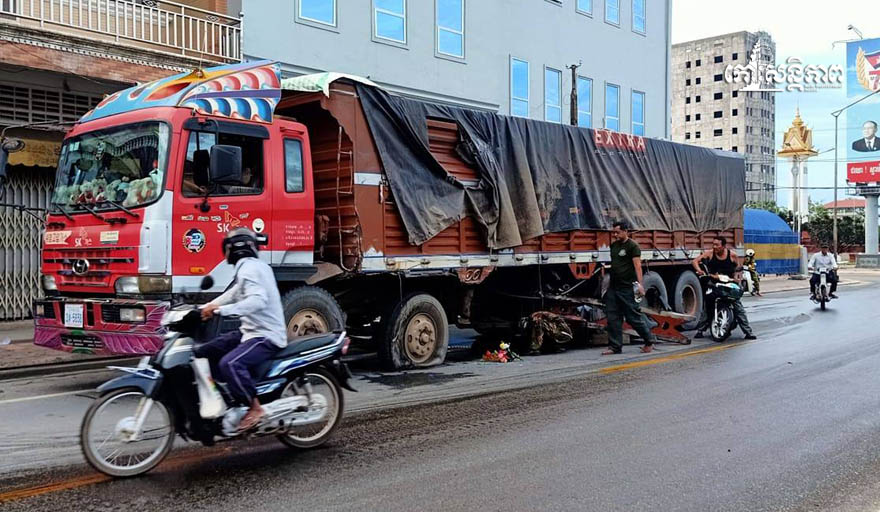 Currently, the two vehicles at the scene are waiting for the crane to bring them to the Provincial Road Traffic Office, waiting for the procedures. Also. The above traffic accident caused a long period of traffic congestion due to the damaged bus on the road before the authorities. Facilitate traffic, eat both cars from the exit. By: Pov Sokhean