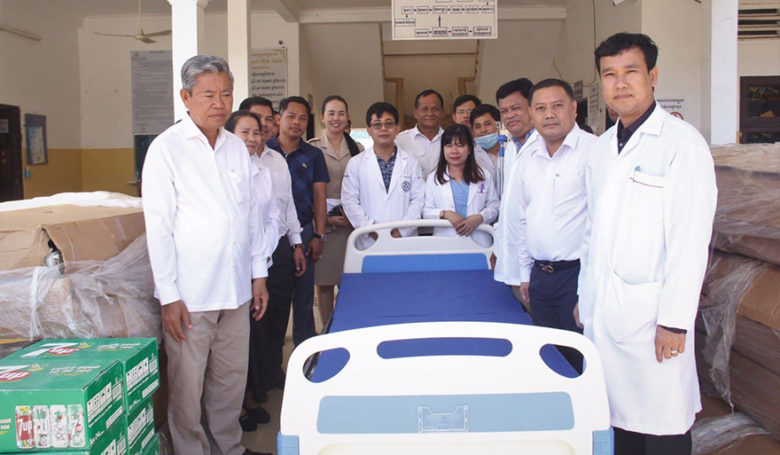 Pailin Province: On July 20, 2020, Mr. Phan Chanthul, Provincial Governor, accompanied by Lok Chumteav Chea Leap, Deputy Governor and the working group Delivered 15 beds and 20 cases of drinks and 2 million Riels to Pailin Provincial Referral Hospital to meet the needs In order to provide better health services to the people and encourage leaders and health officials throughout Pailin to cooperate with All stakeholders work together to improve sanitation to implement measures to combat infectious diseases, especially Kovit-19 .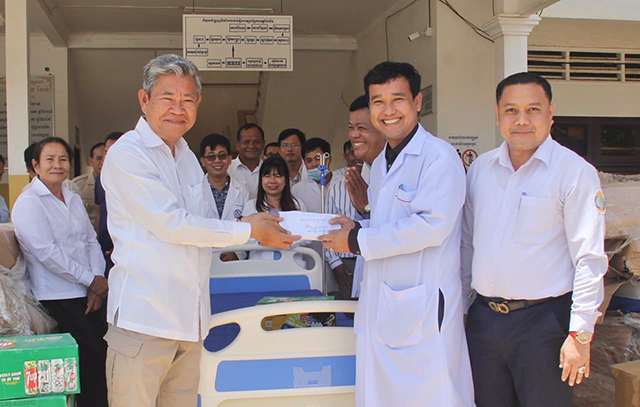 The provincial governor also instructed all doctors to work hard to clearly work in their respective fields to ensure Good practice of providing health services to the people, especially to adhere to medical ethics by using verbal behavior Appropriately with the patient, there is support and appreciation from the people.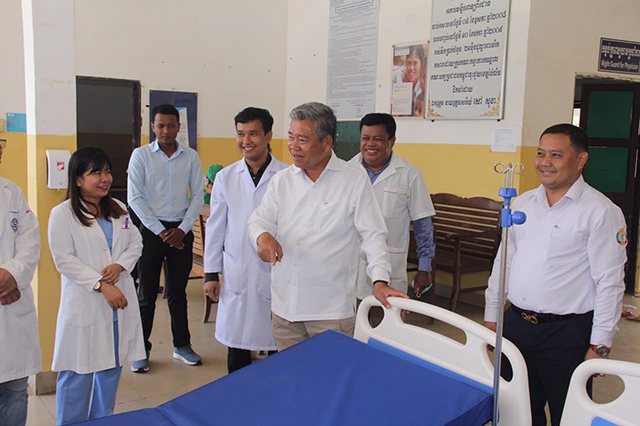 On that occasion, Mr. Phan Chanthul also praised the team of doctors who have worked hard to fulfill their duties. It is with great care and responsibility to monitor the health of the people and expressed high encouragement to Local authorities who have cooperated to educate, disseminate and guide people who are suspicious or have just returned from abroad Check the health and follow the instructions of the Ministry of Health to jointly prevent and prevent the spread of Kovid-19 disease.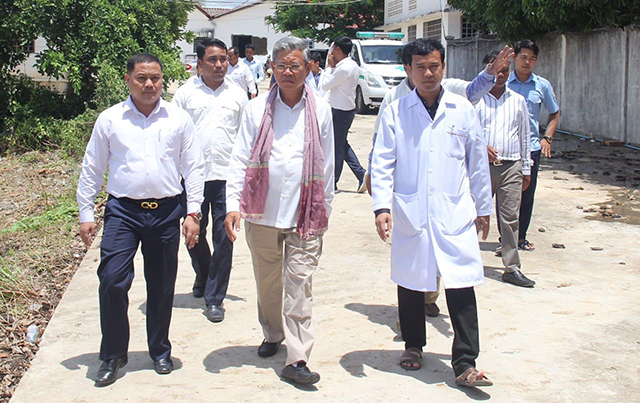 According to the report of Dr. Kem Samnang, Director of Pailin Provincial Referral Hospital, as of July 20, 2020, Referral Hospital There are 28 patients in the province, including 14 obstetricians, 5 emergency patients, and 11 surgeons. And 11 children. (Edited by: Thida)