Phnom Penh: The Rhodes event, or ACLEDA Bank's Presentation to Investors, was on the afternoon of March 3, 2020 at ACLEDA Bank's headquarters and was much more than expected. There are up to 500 people, while the bank expects only 300 to come, with the participation of National Bank representatives. And the Securities and Exchange Commission of Cambodia.
Dr. In Channy, President and CEO of ACLEDA Bank Plc., Said he did not expect the first detail of ACLEDA Bank Plc. Initially, the bank was thinking that there were only about 300 people attending the event, but as the event drew to a close, 500 sign up.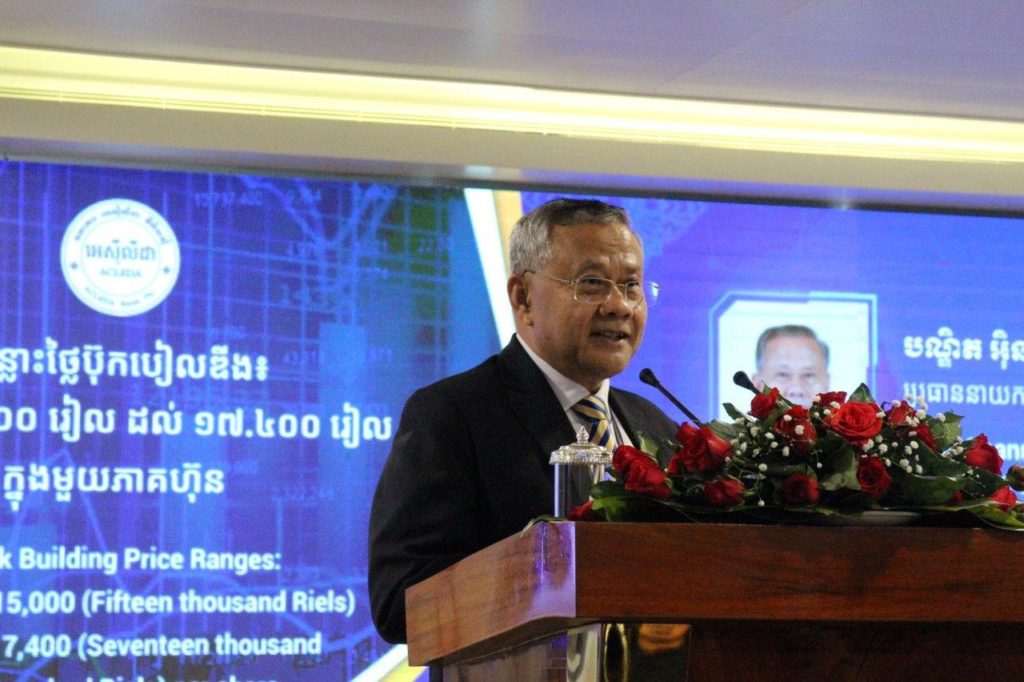 He added that ACLEDA Bank does things in a timely manner and is not forced to sell securities to customers as soon as possible, but we want the public who are planning to buy the securities of ACLEDA Bank to understand and not to buy without understanding. No trading was done, and therefore ACLEDA has organized several promotional seminars and so on. Make real-time sequels, like two planned Rhodes and several days of bingo.
He said, "ACLEDA is not in a rush to sell to the public, but to do things as planned, because ACLEDA has strong finances. We do not need public funds to grow our business. We want to share it with the public as a shareholder." Back to ACLEDA, "he said.
Su Socheat, the director general of the Securities and Exchange Commission of Cambodia, does not encourage people to borrow money. The investment should be out of the remaining personal budget and not pose a risk.
"Equity investment is expected to be profitable, and if it does not meet the repayment of interest to the bank, should cash from the bank be invested," he said.
He added that investing in the stock market in Cambodia is currently gaining much attention from the Cambodian public, which has significantly increased the trading activity of the securities market. By entering the ACLEDA Securities Exchange, he believes that the stock market's trading activity will increase.
Men Pheakdey, director of the Licensing Department of the National Bank of Cambodia, said that Acleda has grown steadily and has since expanded its services throughout the country and established many subsidiaries. Such as ACLEDA Bank Lao Ltd. Myanmar Microfinance Institute Lida and ACLEDA Securities. With this continued growth, the bank also needs more sources of capital to invest and further growth.
Along with public trust in the banking sector, the IPO is also part of the public's confidence in the banking sector.