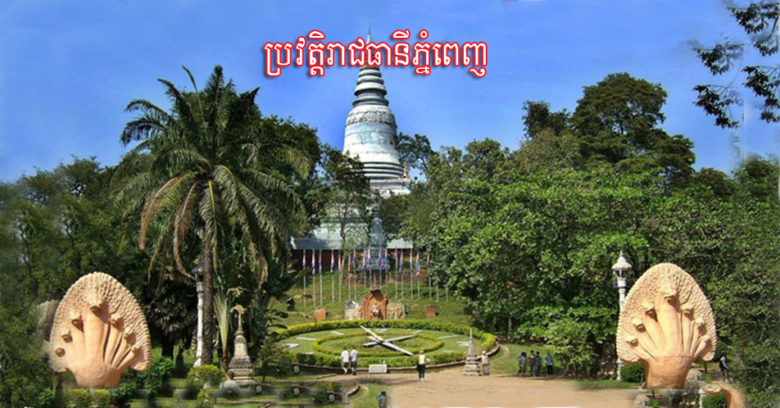 <! –
->
In 1372, an old man named Rich, rich in wealth, lived on the bank of the river. His house was built on the east side of a small hill.
One day, Daun Penh went down to the river, and when he saw a large tree growing near the shore, he rushed to call his neighbors. Help to pull out the cherry tree until it reaches the shore.
When Daun Penh removed a piece of wood to scrape away the mud, she found four small Buddha statues in the hole. Made of bronze and another god made of stone. The monks and neighbors who had come to the aid of the people rejoiced, and brought their statues and placed them in a small hut at the entrance. On that hill temporarily.
The next day, she called on her neighbors to help her up the hill west of her house. And Daun Penh and the people of the land agreed to build a temple in the top of the mountain, the pillar of the kirch, the pillar, That.
He brought four bronze statues to the temple, while a stone statue he carried to the temple. On an altar at the foot of the east hill and invited monks to come and dine, it is called Wat Phnom Daun Penh, today Called Wat Phnom since then until today. San Sarin