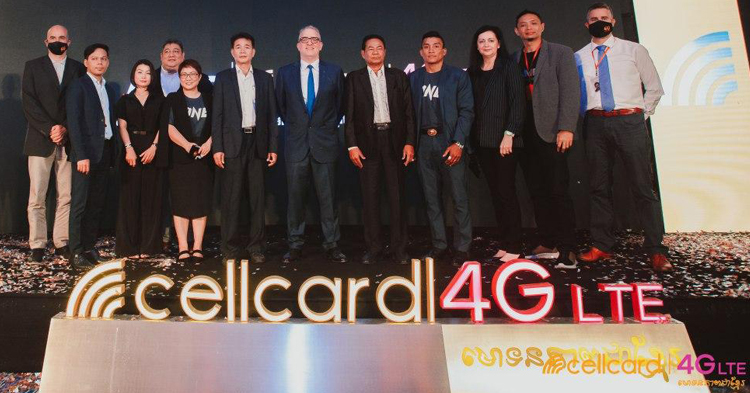 Phnom Penh: Cellcard Telecom will increase the distribution of ONE Championship local news content created around Cambodian athletes and promote exclusive products and offers to Cellcard subscribers and martial arts fans throughout Cambodia.
On August 10, 2020, ONE Championship ™ (ONE), Asia's largest international sports news organization, announced the signing of an agreement with Cellcard, a leading telecommunications company in Cambodia. . This agreement is ONE's first collaboration in Cambodia, with both sides working together to share the various arts, martial arts and other rich sports information of ONE Championship to fans across Cambodia.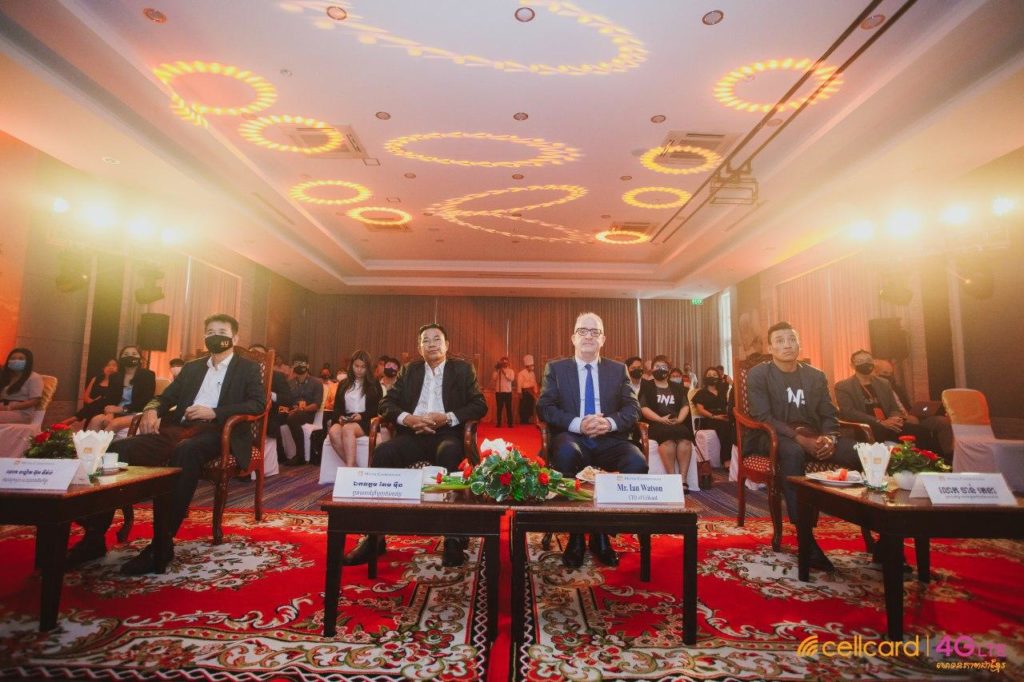 Cellcard subscribers and ONE MMA fans will be entertained with local news content, video clips, general news and major sporting events, as well as commentary on other sporting events via The fastest mobile network in Cambodia.
In addition, Cellcard will provide its customers with exclusive data packages to make it easy and affordable for Cambodians to access ONE digital content anytime, anywhere. As an official ONE partner in Cambodia, Cellcard will bring the ONE Warrior Series mini to its customers and invest in the Athlete Ambassador Program through grassroots development and partnerships. Martial arts in the country.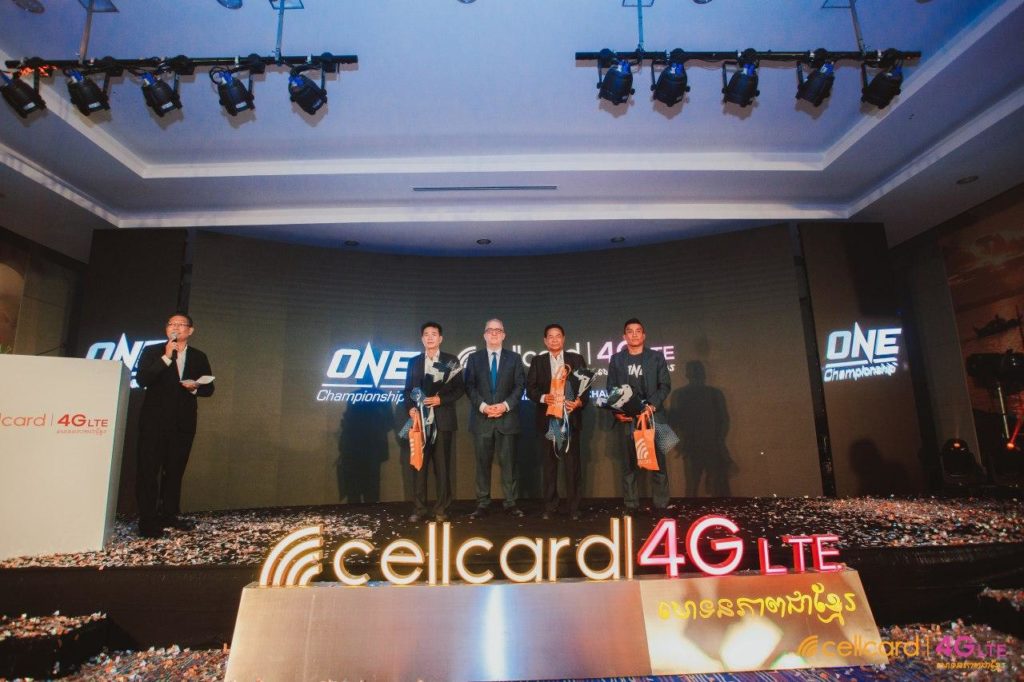 Hua Fung Teh, ONE Championship Team Leader, said: "I am pleased to announce that we have signed a long-term partnership with Cellcard, a leading telecommunications company in Cambodia. . ONE Championship and Cellcard will share the history as well as the story around the martial arts of Cambodian heroes to people all over the country to know more deeply, as well as help motivate Cambodians to continue their dreams, achieve their goals and Succeed in life. "Moreover, the Cambodian fans are great and enthusiastic and I am also very excited to have the opportunity to meet them with the famous ONE Championship champions."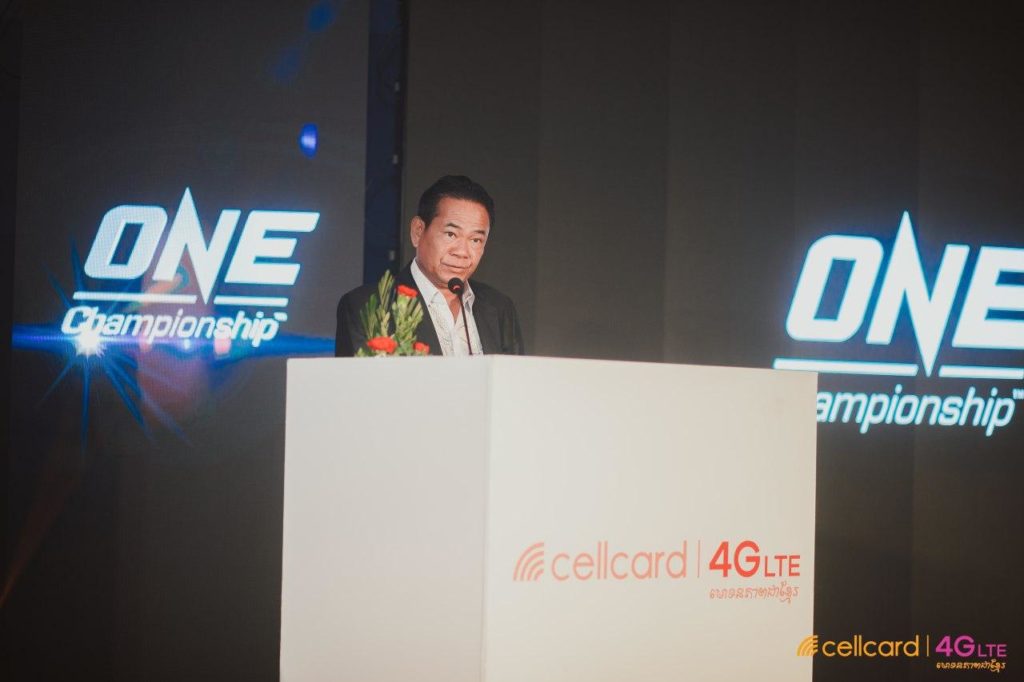 Ian Watson, CEO of Cellcard, said: "Cellcard is constantly innovating to connect and enhance customer relationships and build customer base in all provinces. Cambodia is one of the most popular sports in the world, and especially wrestling. We also see a lot of good local players who have the ability to attract a lot of fans. Through our partnership with ONE Championship, we will be able to promote our Cambodian team as well as share their stories to inspire other martial arts enthusiasts.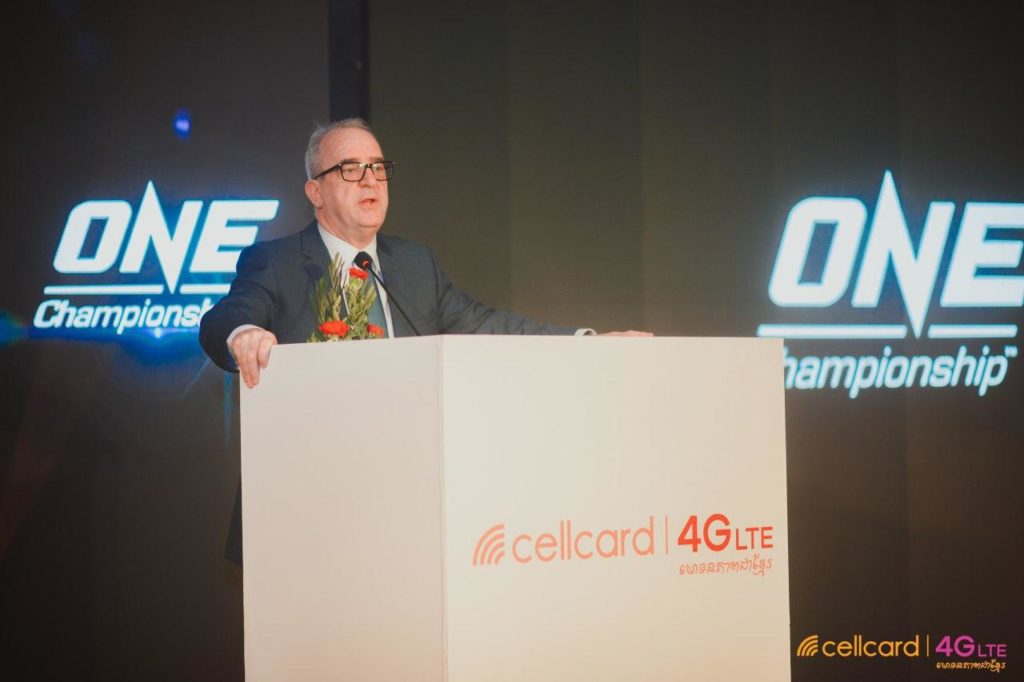 As the proud operator of Cambodia, we are committed to bringing meaningful information to the people of Cambodia and creating a digital nursery to share this great information throughout Cambodia, the region and around the world. . We are very pleased to have partnered with ONE Championship to accomplish this, as well as bring more big events in the near future. Much of Khmer history is deeply associated with bokator, one of the oldest traditional Khmer martial arts in the world. The best Cambodian players of ONE Championship will also help to promote this ancient sport more widely.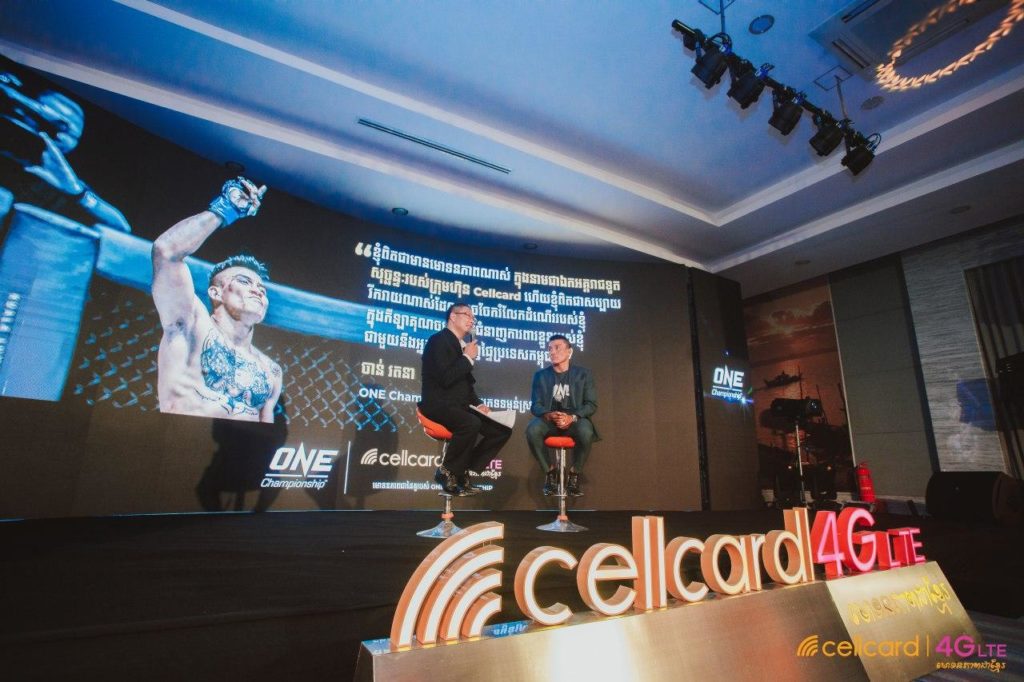 Mr. Chan Ratana, the best Cambodian player and the new goodwill ambassador of Cellcard, will come to share his life and history of Khmer martial arts training to help motivate young Cambodians to reach out. Their dreams as well as guide them to good sources of information. At the same time, Cellcard will be collaborating with Mr. Ratana to support people in the community to receive free self-defense training and martial arts training at Cellcard's partner gyms throughout Cambodia, too. "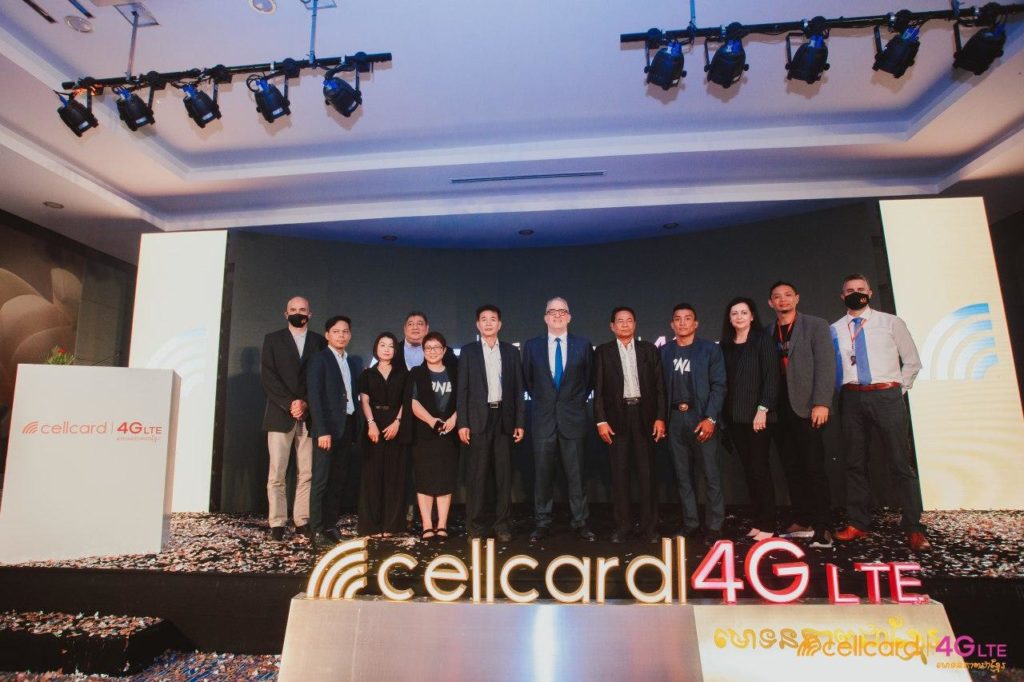 "I am very honored to have the opportunity to participate in a mixed martial arts campaign in Cambodia," said Chan Ratana, one of ONE's best players. As an ONE Championship champion, I have an obligation to show all the fans in my home country the true value of martial arts training and how we can improve. Make our lives better by applying the principles of this martial art practice. Receiving the title of Cellcard Official Goodwill Ambassador is a great honor for me and I am very excited to have the opportunity to share my life of martial arts training and self-defense. All the fans all over Cambodia. "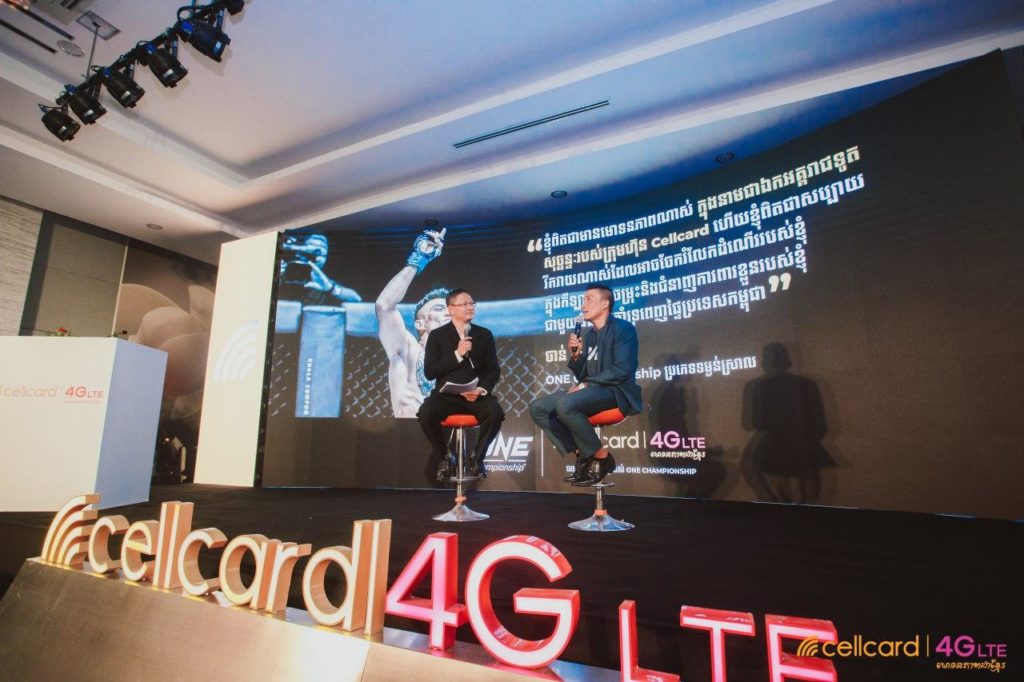 For the latest information on this partnership, please visit:https://www.cellcard.com.kh/en/detail/onechampionship
About Cellcard
Cellcard is the only Cambodian-owned telecommunications operator in Cambodia and has served over 23 years with over 3 million customers. The company's commitment to providing mobile and connectivity technology to all Cambodians, first and foremost, has made Cellcard a standard company for quality, value and customer service. Cellcard is currently the winner of the Ookla Speedtest® Award for all Speedtest® made in Cambodia since the beginning of 2017 and has continued to be the winner of the Opensignal Report, as well as the Best Game Experience Award for 2020.
As a Cambodian-owned telecommunications company, Cellcard remains committed to providing services to Cambodia and its people, making mobile services accessible and affordable for all and contributing significantly to economic growth. Of the country.
Cellcard is a trademark of CamGSM Co., Ltd., a corporation established in 1996 as a joint venture between Luxembourg-based Millicom International Cellular S.A. (61.5 percent) and Cambodia's Royal Group (38.5 percent). The Royal Group became a wholly owned subsidiary in November 2009. Today, Cellcard remains the only Cambodian-owned mobile network in Cambodia with a Khmer Pride code.
About ONE Championship ™
ONE Championship (ONE) is the largest international sports journalism institution in Asia. Headquartered in Singapore, ONE is the largest martial arts institution in the world, hosting a wide range of mixed martial arts competitions, including Muay Thai, Muay Thai, Karate, Kung Fu, and Futsal. (Silat), Sanda, Lethwei, mixed martial arts, taekwondo, wrestling and many other martial arts. ONE hosts the largest sporting event in Asia, featuring some of the world's best martial artists and world champions, broadcasting on the largest global media outlet in Asia. Asia.
ONE Esports, a subsidiary of ONE Championship, has organized the largest eSports Championship in Asia, bringing together some of the most popular games in the world. With a focus on both martial arts and eSports, ONE Championship has now become the largest live sports news organization in Asia. In addition to its digital nursery, ONE Championship also broadcasts to an audience of more than 2.7 billion people in more than 150 countries through partnerships with free-to-air and world-class digital broadcasters. Featuring Star Sports, Tencent, ABS-CBN, Astro, ClaroSports, Startimes, Fox Sports, Thairath TV, Turner Sports, Skynet, Mediacorp, Great Sports, Mediaset Italia, ProSiebenSat.1, Dubai Sports and more. . Collaborative Articles