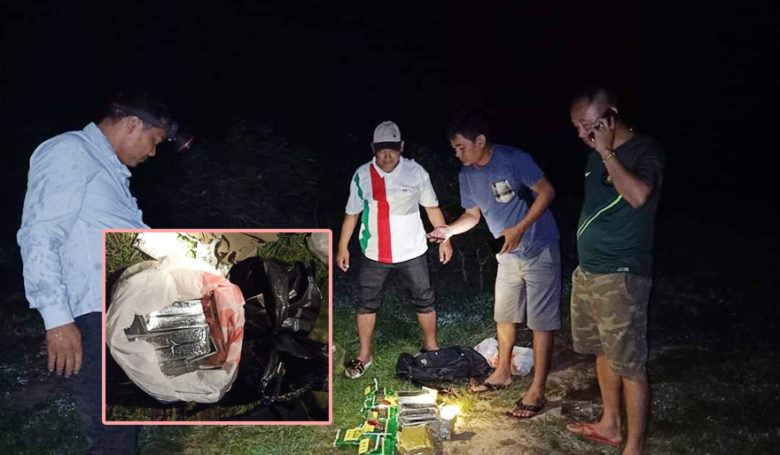 Svay Rieng Province: Authorities hunted and cracked down on cross-border drug trafficking, a Vietnamese man confiscated 11 kilograms of drugs while Riding a motorbike transporting drugs from Bavet City, Svay Rieng Province to Vietnam.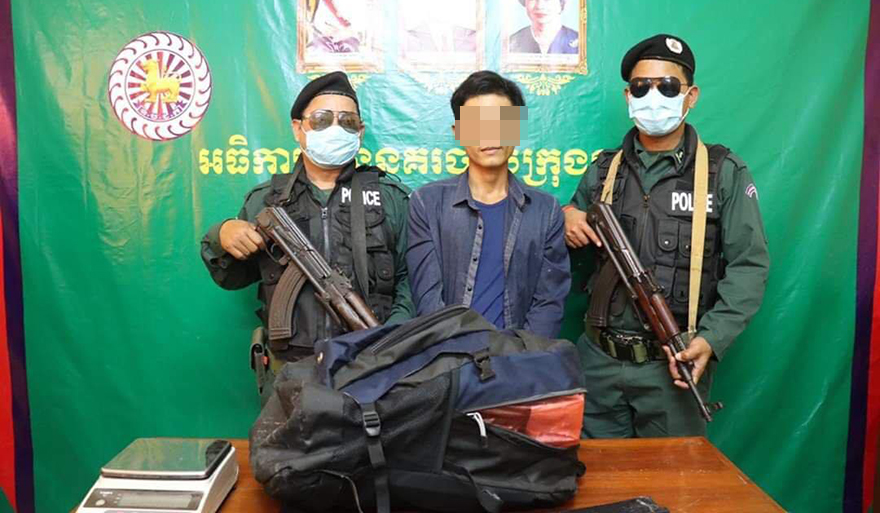 On July 11, 2020, the police sent the suspects as drug criminals across the border, along with drug exhibits. A total of 11 kilograms of methamphetamine and ketamine were sent to the Provincial Prosecutor's Office for processing. .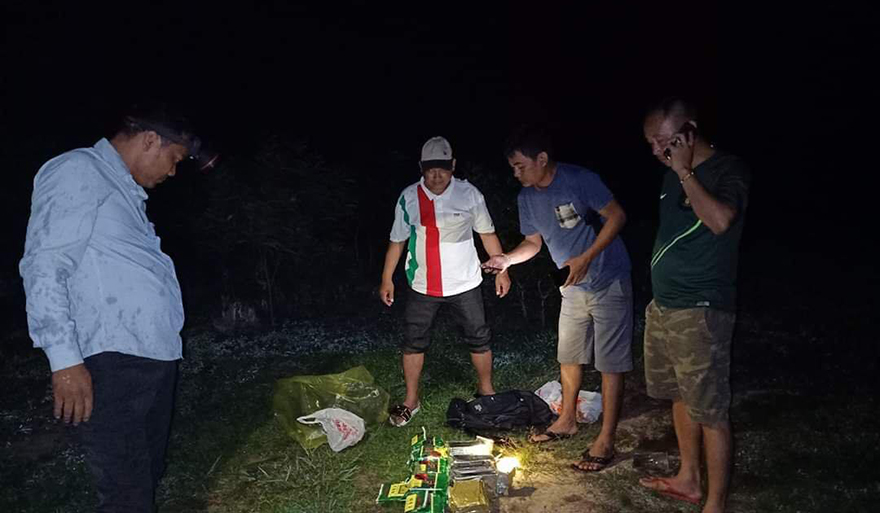 Related to this case, Bavet police said that the crackdown on drug trafficking and illegal cross-border Occurred on July 08, 2020 at 22:30 at the point of the forest between border post 169-170 in Ta village Beb, Sangkat Bavet, Bavet City, Svay Rieng Province.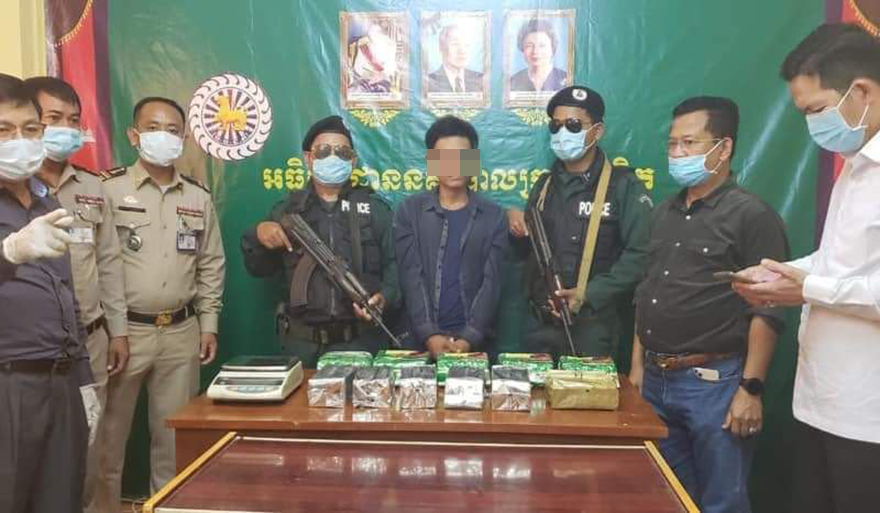 The source added that the Bavet City Police Inspectorate, led by Lieutenant Colonel Em Sovannarith, Bavet City Police Inspector Cracked down on cross-border drug trafficking, arrested a suspect and confiscated white gram powder suspected to be a master drug 11 large packets of methamphetamine, about 11 kg (only 11 packs in a black backpack) at the time Two suspects riding a yellow YAMAHA NOVO motorcycle with license plate number 70K1148.26 after the crackdown, one suspect ran away He disappeared into Vietnam.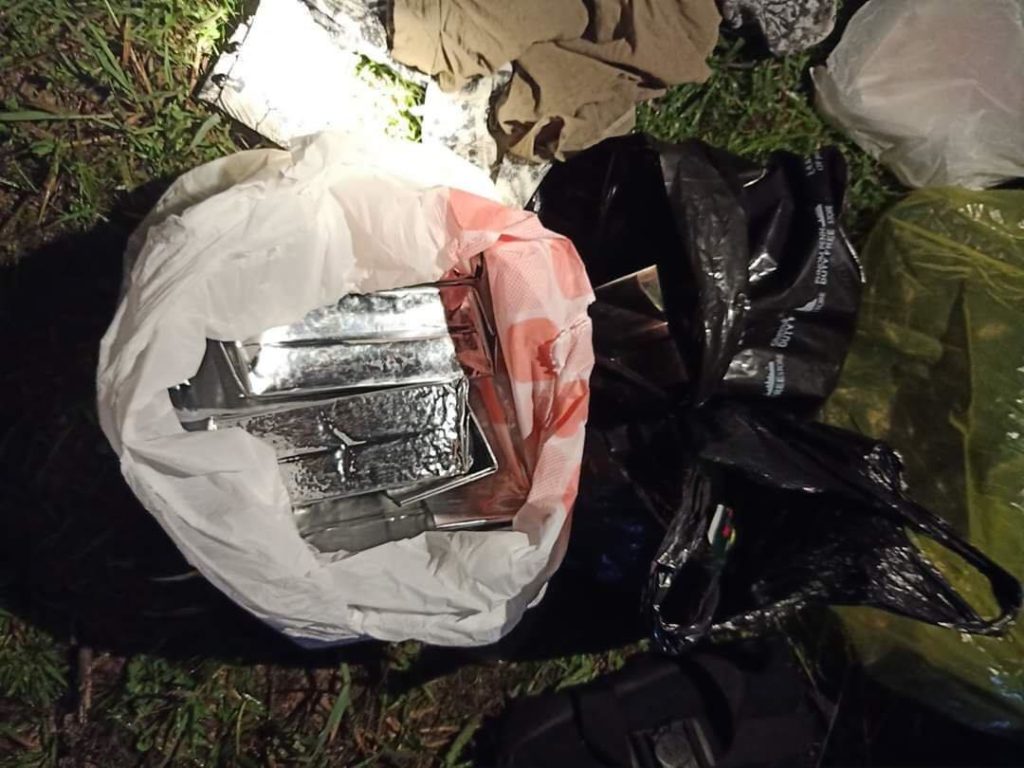 Authorities then took the suspect and the exhibits to the Bavet City Police Inspectorate for questioning.
Suspect's name is Nguyen Hong Pok, male, 31 years old, Vietnamese, occupation: carpenter, residence: Milu commune, Jemei district. Ang Yang, Vietnam.
By confiscating 11 large drug exhibits weighing 11 kg (including packaging) 1, main type Methamphetamine (ICE) weighs 5,846.24 grams, and ketamine (Ketamene) weighs 5,007.25 grams. 1 mobile phone and 4, 1 yellow YAMAHA NOVO motorcycle (Vietnamese license plate) while the suspect Yao is transporting drugs across the border to Vietnam.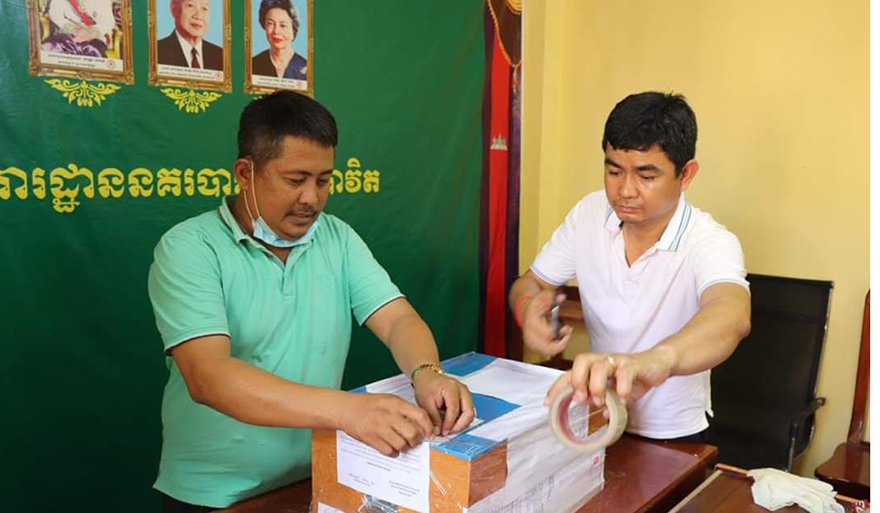 Sources further confirmed that the suspects, along with exhibits, the authorities have built a case to the Prosecutor of Svay Rieng Provincial Court. Procedures. And are doing research to catch the faction to punish the party.