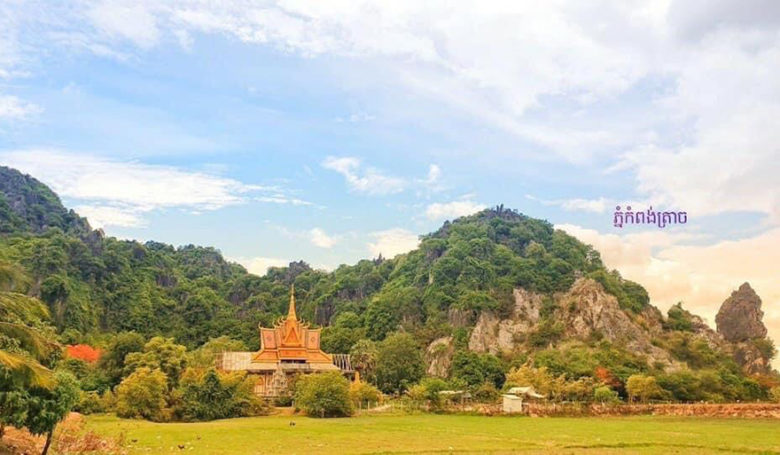 Kampot Province: Kampong Trach is a unique natural heritage site in Cambodia. Guests can visit the recreational caves at Boeung Lumpu or take a boat ride. Prek Kampong Trach reaches the sea at the point of Prek Angkol. It is really great and a real paradise of Sovann Phum land if it preserves mountains, lakes and creeks and develops tourism services Well done.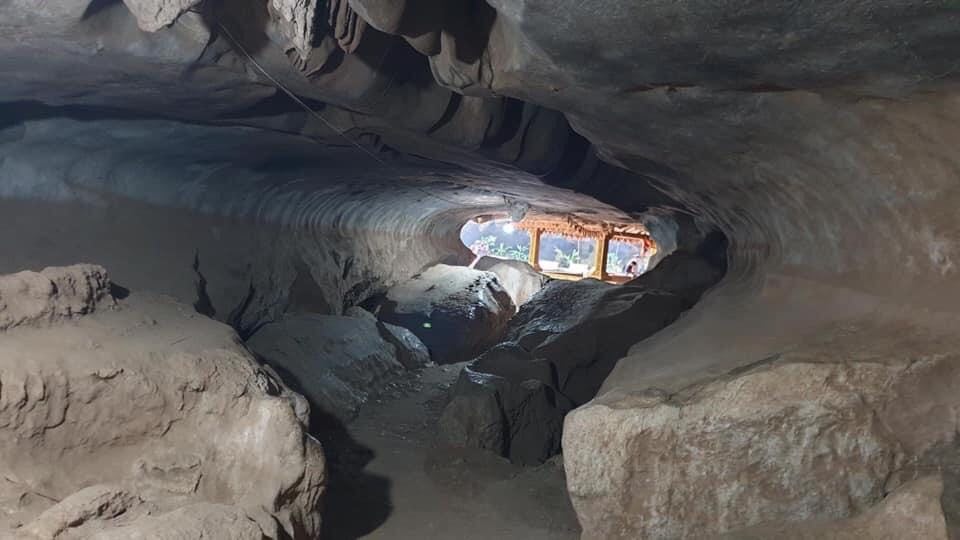 No need to visit anywhere else, Cambodia, a wonderland in this area, is waiting for you! Nirvana Cave has a large statue of Buddha entering Nirvana, built in 1963. Some people call it Chheuteal Cave (there is a thousand-year-old Teal tree).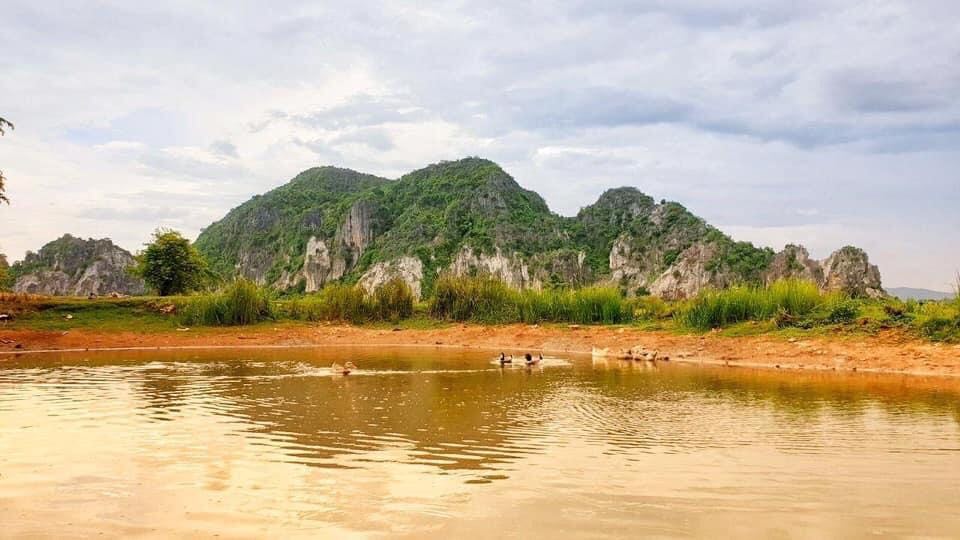 In the cave of Nirvana, there are: Kreut Neak, the white turtle, the skin of the elephant, the pipe, the dragon, the stomach of the dragon, Grandma Mao, the drum, Hanuman Chuong Hanuman, the king of white elephants, statues, shrines, drums, theater, and the eight armies. The 100 rice caves have star-shaped lacquers growing like dams, fields and canals.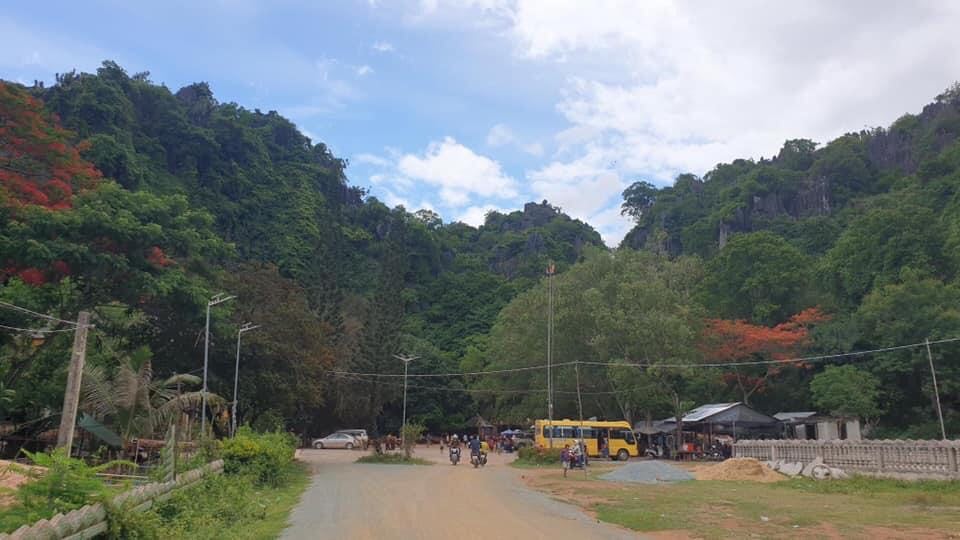 In this cave, look up and you will see a bed made of mixed wood and stone on the wall of the cave. Currently see the bed. Ghost Cave (formerly a bat cave, but during the Pol Pot genocide, many innocent people were killed there). There are more caves and caves (they like to visit and pray): 1- Ta Eisi cave has a truth: Ta Eisi went to the dharma abode.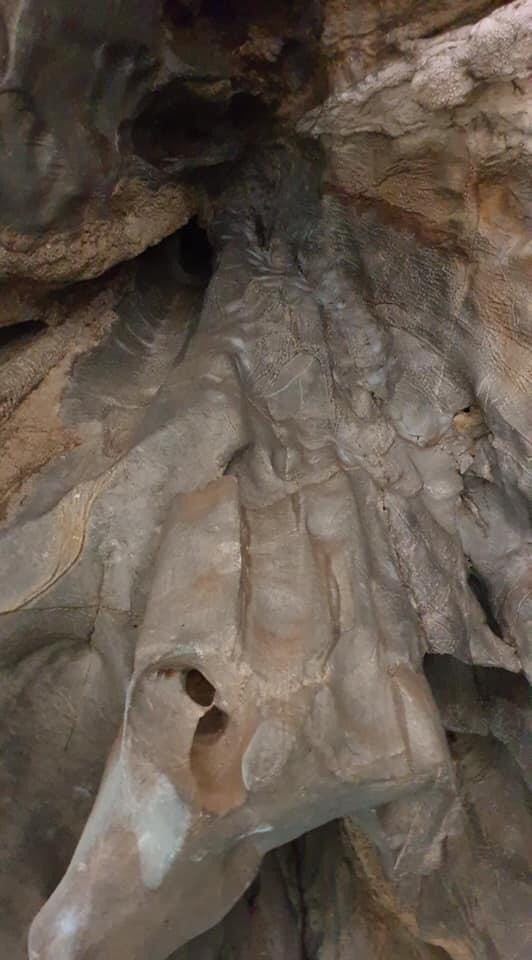 During the festival, locals often say that they put mats and plates there for the locals to borrow. 2. The dragon cave has stones shaped like dragons. Seen from outside the rocks on the cave like a dragon's head. 3. The crocodile cave looks like a crocodile. 4- Chamkar Mon cave Before, there were Chinese people planting Mon trees there to raise her children to make silk. There are about 120 caves in Kampong Trach mountain, which are estimated to represent 120 ethnic groups.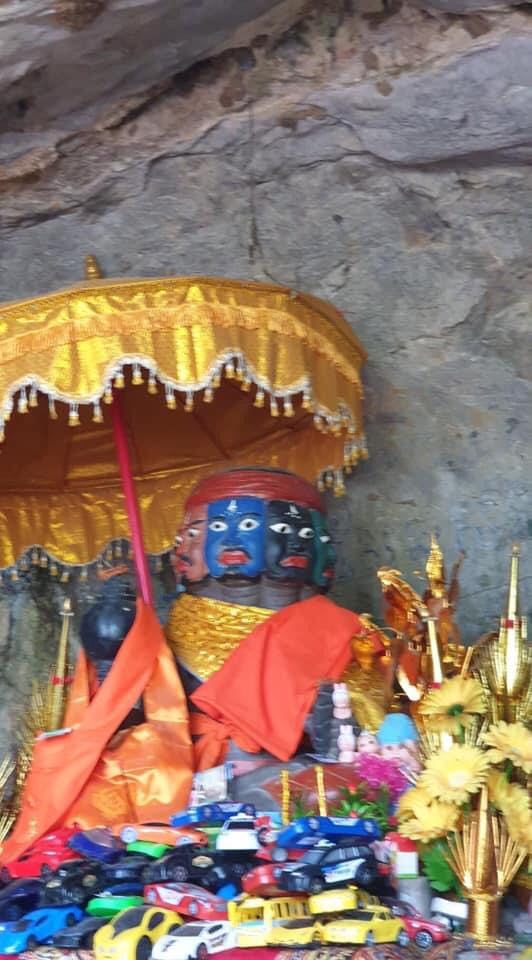 According to Hinduism, they believe in praying in the mountains of Kampong Trach until today. Village festivals, cow races and dances are held during the New Year or Pchum Ben festivals. Previously, there was a ceremony to ask for rain (now it is not done). There is a pagoda called Kiri Seila built in 1991 by Buddhists around the mountain. Mount Kampong Trach may have been formed in the second dynasty (dinosaur era) of the Earth's history. The whole mountain is limestone and some granite is mixed in the cave.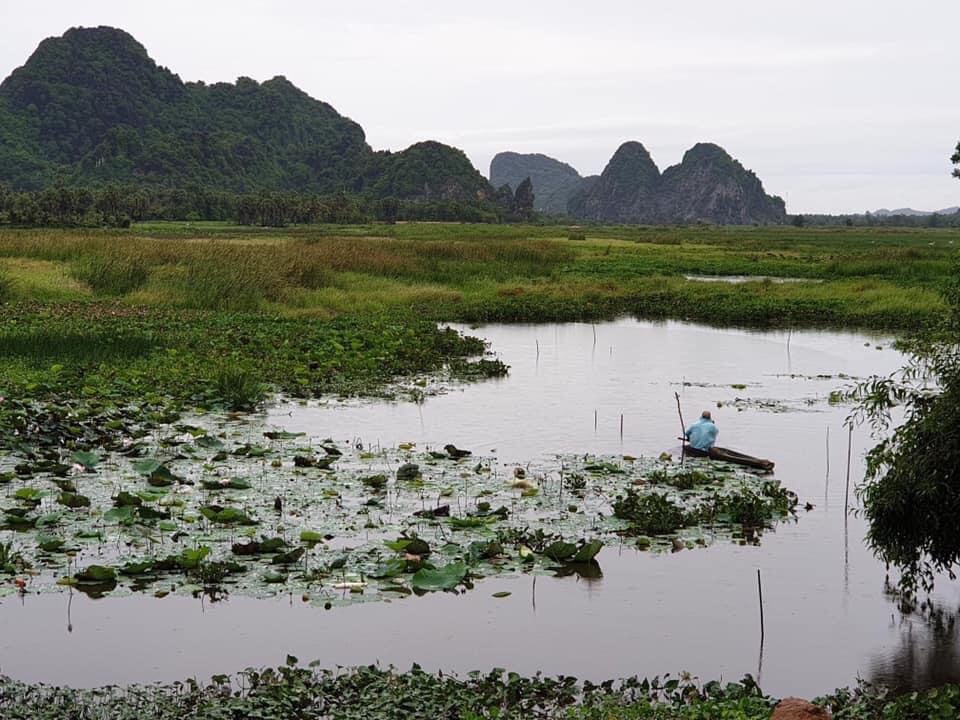 People use granite to make dishes. There is a handicraft factory located about 500m from Phnom Kinh. Granite is a stone or shoulder coat to take to work. Wall or to make a plate.
Source: Heritages Daily.