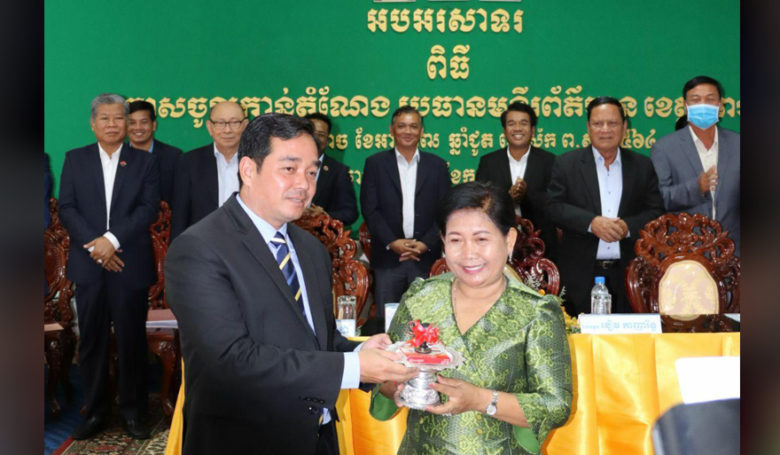 Kampong Cham Province: Seeing the good work of the Deputy Director of Kampong Cham Provincial Information Department from the provincial leadership as well as the Ministry was appointed As the director of the Information Department, replacing the retired former director.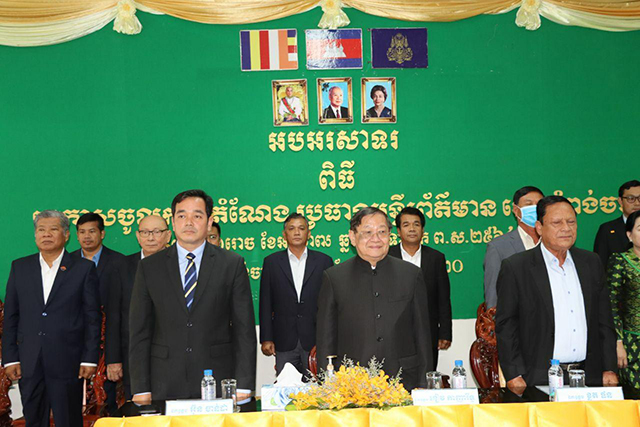 The above ceremony was held on the morning of July 15, 2020 at the Provincial Hall under the presidency of Mr. Khieu Kanharith, Minister of Information and with the participation of Mr. Un Chanda, Provincial Governor and Mr. Khlot Phorn, Chairman of the Council Provinces as well as heads of departments and institutions around the province.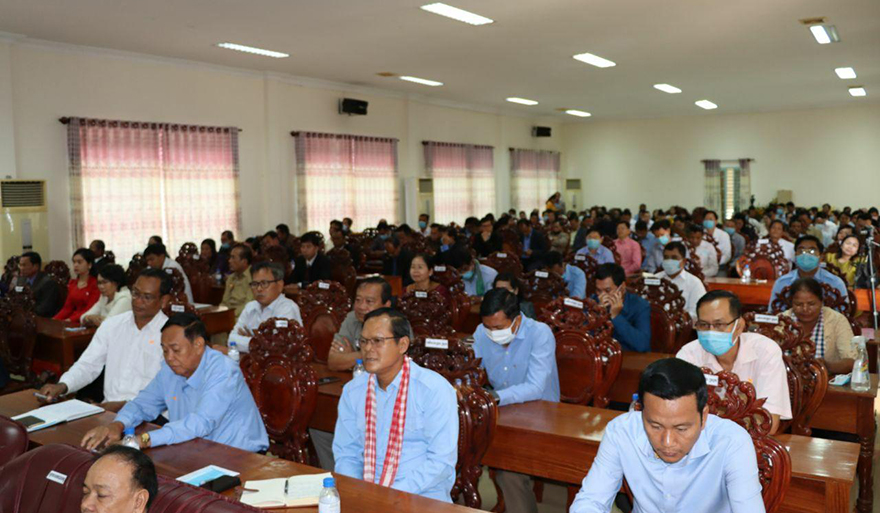 Mrs. Sam Phalla, Director of the New Information Department, is determined to: 1. Commit to respect the motto of the nation, religion, and the King. The Kingdom of Cambodia will respect the policy of the Royal Government of Cambodia, with Samdech Akka Moha Sena Padei Techo Hun Sen as its Supreme Leader. Plan the principles of the Ministry of Information and Provincial Administration to be successful
And 4- Strive to maintain the internal unity and lead the implementation of the duties of the department assigned by the Ministry.
On that occasion, Mr. Khieu Kanharith instructed the new director of the Department of Information to lead fairly and have Meetings every morning to collect data on activities and incidents to report to management and disseminate to the public People.
Mr. Un Chanda, Governor of Kampong Cham Province, also instructed the new director of the department to make efforts to strengthen the development capacity of the modern era. Requires strong commitment to lead subordinates, especially to manage and monitor information to counter All false information and must strive to produce news reports to disseminate and must strive to maintain the existing achievements of the department Provincial information and develop better in the digital age, fast, reliable. (Edited by: Thida)