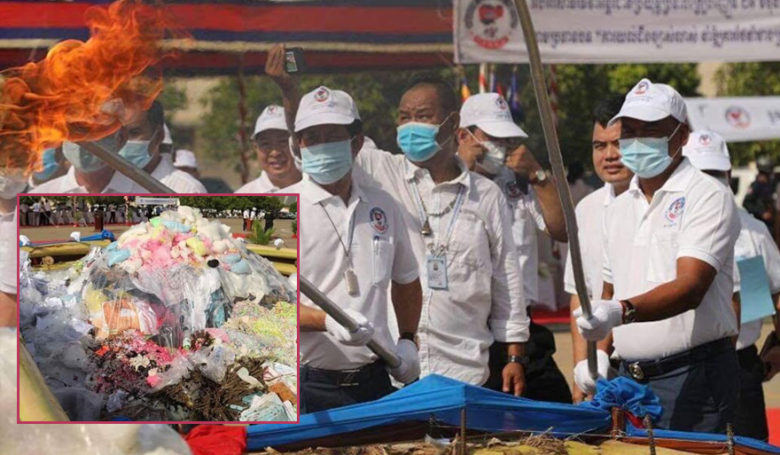 <! –
->
Phnom Penh: National Anti-Drugs Authority has set fire to nearly 50 drugs
Kilogram on the occasion of the International Day Against Drug Abuse in the morning of June 6, 2012. The event took place at the Diamond Convention and Exhibition Hall under the presence of Deputy Prime Minister Ke Kim Yan, President of the National Authority It also invited representatives of ministries, institutions and leaders from all provinces Some.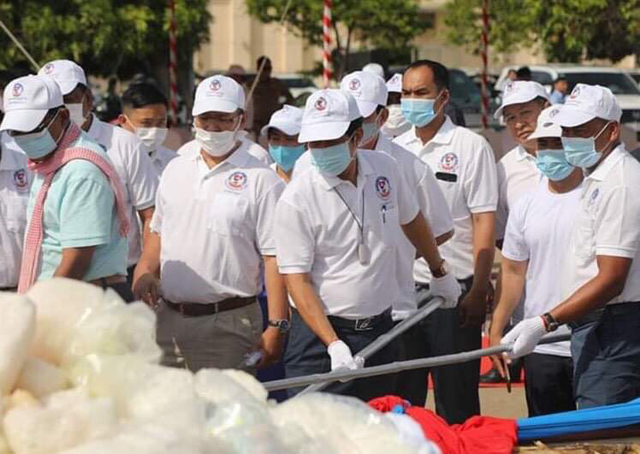 The National Authority for Combating Drugs always prepares the burning of drugs seized from drug traffickers. On this International Day for Combating Drugs.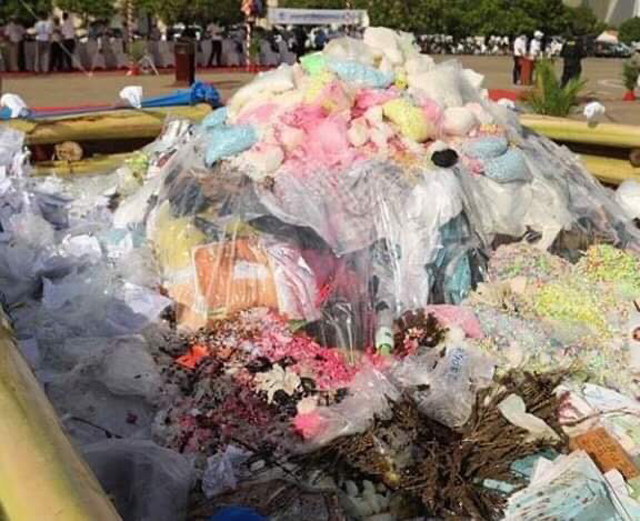 According to the Phnom Penh Municipal Court report read by Phnom Penh prosecutor Keo Sothea about the confiscation and confiscation of burning drugs At the International Anti-Doping Day, cases related to drug cases within one year from the 26th June 2019 – June 26, 2020 as follows: 1- 1245 illicit trafficking of drugs Illegal drug possession of 1519 cases; 3 cases;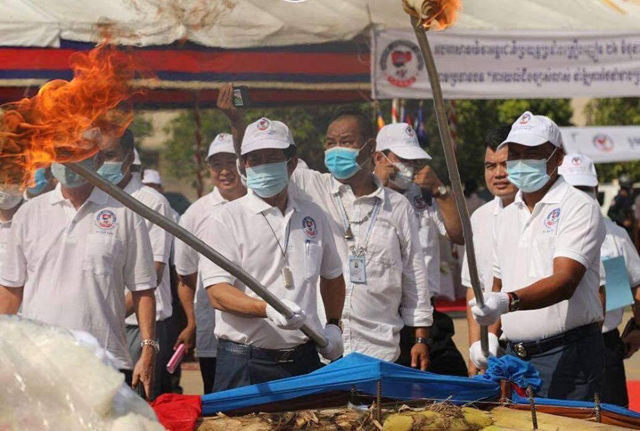 4 cases of illicit manufacture of two drugs; 5 cases of illegal possession of 20 narcotic drugs Case 6 – 2,635 Illegal Drugs Case in Case of Illegal Drug Abuse Case In the last one year, a total of 5680 cases of drug possession and confiscation, including narcotics The verdict, which requires the burning of the fire, now stands at 457.46 kilograms.
In the first five months of this year, the government announced its fifth anti-illegal drug in the first five months of this year. (January 1 – May 31, 2020) 4,510 arrests were made, 8,927 suspects seized more than 209 kilograms. G. Educational Outreach Measures Covering Over 1.2 Million Recipients, Treatment and Rehabilitation Methods The drug addict will handle around 10,000 users and addicts.
Administrative measures were implemented 605 times on 9 targets and tested for substance abuse in a large number of drug users. . Participated in coordination of drug monitoring cooperation through working meetings and training sessions Workshops in the sub-regional, regional and international frameworks both in person and online. (Editing by: Thida)