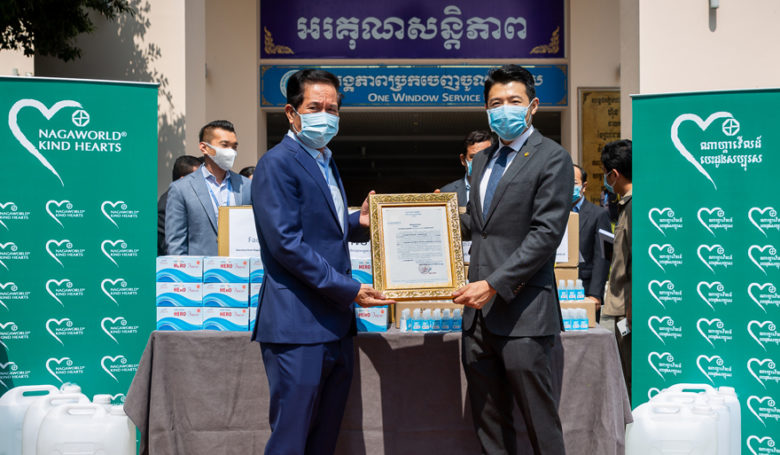 <! –
->
Phnom Penh, 11 May 2020: To help strengthen the government's efforts to prevent the spread of the HIV-19 virus in Cambodia, NagaWorld, a generous heart that is the social responsibility of the group NagaWorld donated 10,000 bottles, 1,000 bottles of gel and 180 liters of alcohol to the Royal Government .
Managing Director Pern Chen said: "To support the government's efforts to curb the spread of the Kovir-19 virus, all companies have a vital role to play in stopping the epidemic everywhere and As soon as possible. As a responsible company, we hope our sponsorship of Phnom Penh Capital Hall will support our civil servants, front office and community.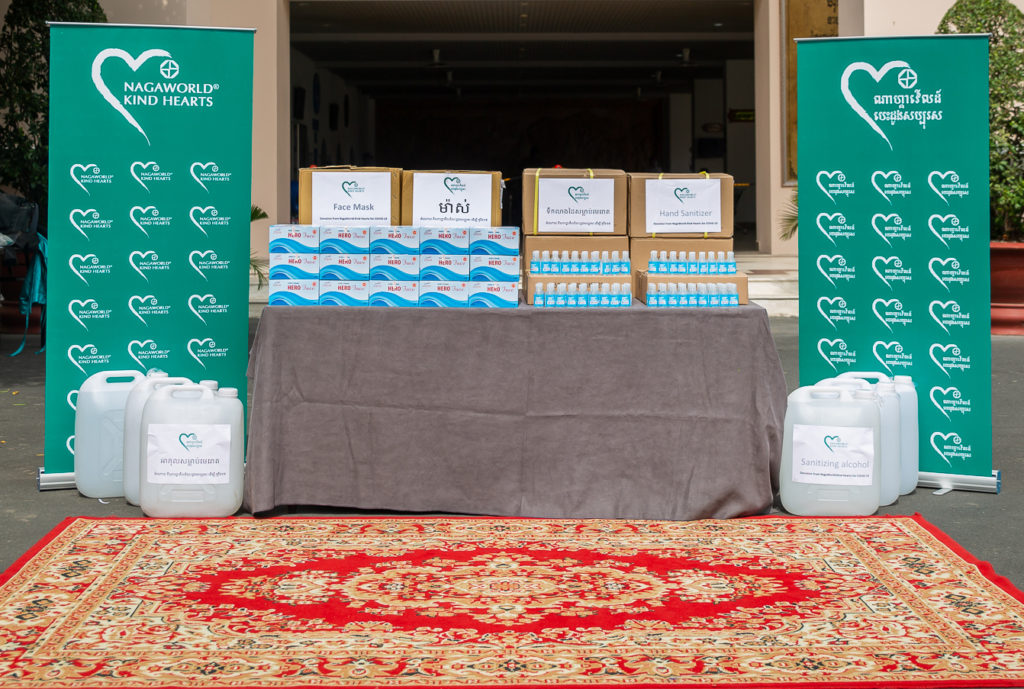 This is one of the many initiatives that NagaWorld has made to give back to society. "With these safeguards, we are confident that more communities will benefit and we will be able to overcome this virus altogether."
Governor of Phnom Penh Municipal Board of Governor HE Koung Sreng receives the materials directly from the Capital Hall. "NagaWorld is a company that has always supported our community," he said. The sponsorship again shows their commitment to the well-being of the people in the community. These materials will assist the Phnom Penh Municipality as well as the government in combating the HIV-19 epidemic in Cambodia. On behalf of myself and colleagues of Phnom Penh Capital Hall, all civil servants and citizens of Phnom Penh would like to express their heartfelt thanks to this charitable activity. "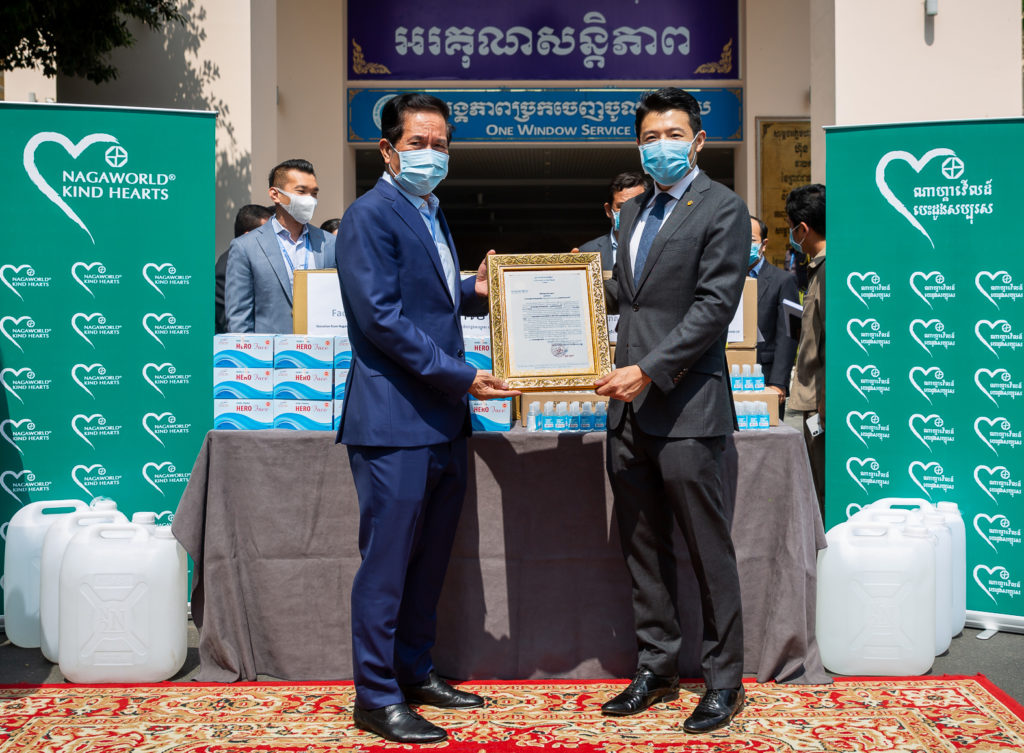 Also, in addition to the Phnom Penh NagaWorld, the Heart Foundation has also donated similar protective equipment to the Ministry of Education, Youth and Sport. In total, NagaWorld joined the fight against the Kovid-19 virus, with a total of 20,000 face masks, 2,000 bottles of gel and 360 liters of hand-washing alkalinity.
About NagaWorld Corporate Social Responsibility: NagaWorld Charitable Hearts was established in March 2014 by NagaWorld staff with the full support of NagaWorld to promote volunteering for Cambodian society as a whole. Focusing on four pillars: promoting education, community engagement and development The sport and Environmental Protection. To date, more than 230,000 Cambodians have benefited from these programs. Collaborative Articles