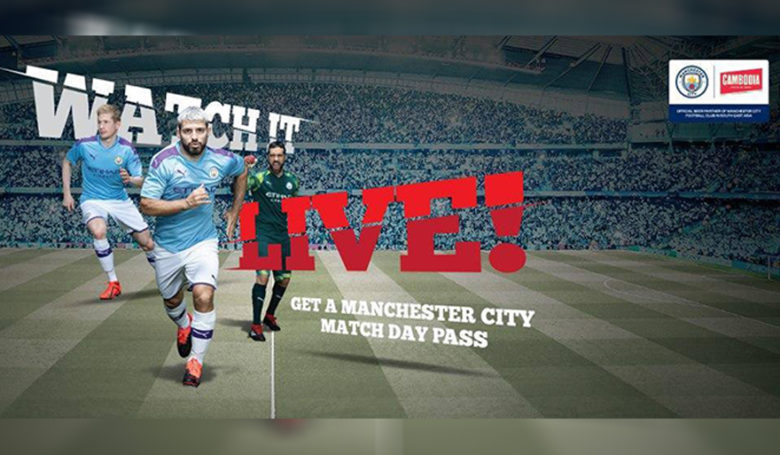 <! –
->
Phnom Penh: By now the league's top league has reached the middle of the 2019 season. By 2020 the entire competition, as a result, Manchester City, the perfect partner of Cambodia Beer, is in second place. 51 points chase Liverpool with 73 points.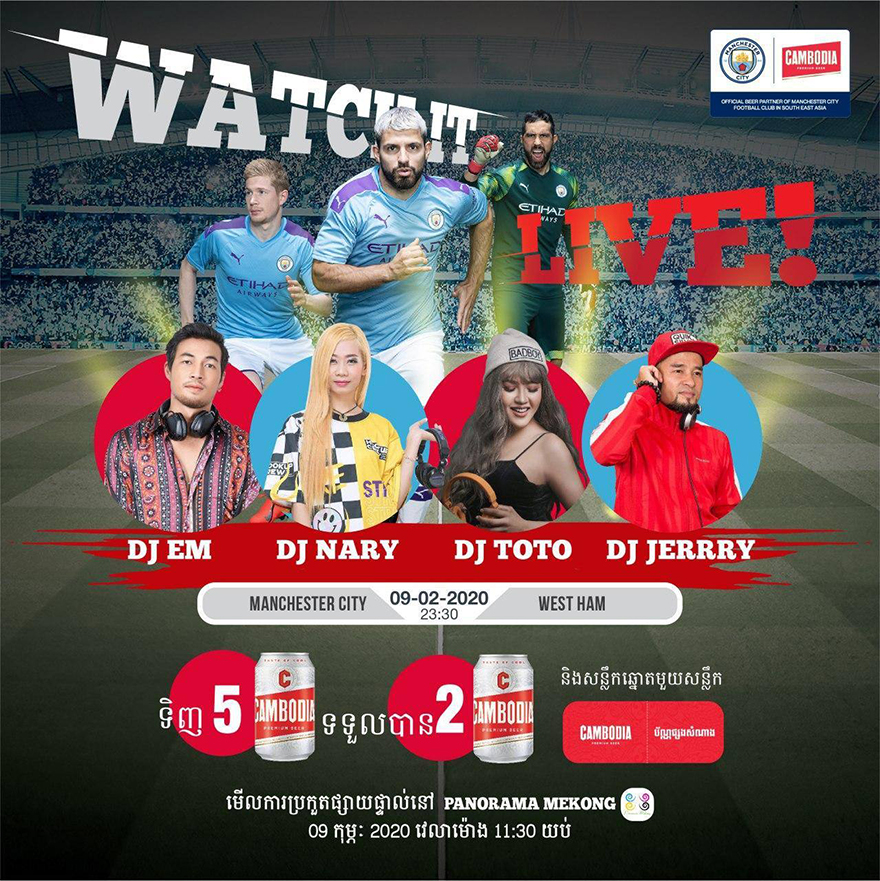 While Manchester City are doing their best in the beer competition, Cambodia is trying to impress the fans with two consecutive championships. This also comes to the aid of his partners, in collaboration with two of the original Mustache Band and Small World. The Small Band (SWSB) is coming to provide more fun Cambodian Beer Subscribers visit Manchester City against West Ham on Sunday 9 February 11:30 am at 5 pub locations.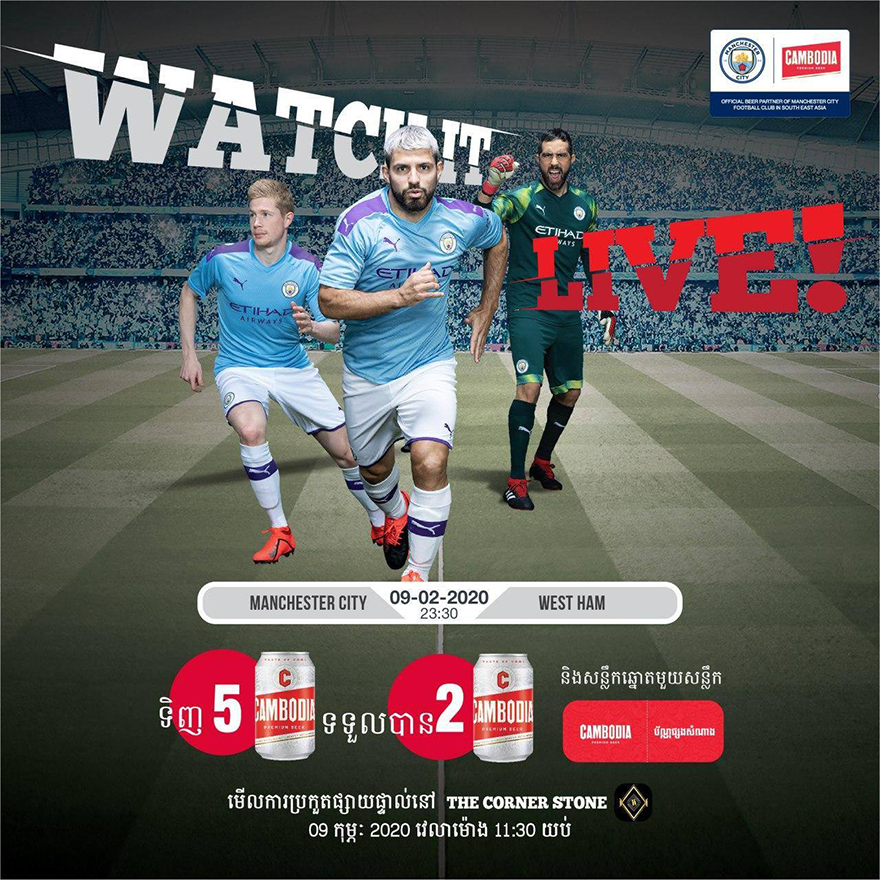 The Mustache Band will perform on The Stormhttps://goo.gl/maps/sd7c4C2a2knu2aNcA) Is located on Oknha Phan Street (182), while the SWSB small group performs at the Old Place Pub (https://goo.gl/maps/gSczZPtjtsQQ3tbA9) On Street 257, Sangkat Teuk Lae 3, and 3 more pubs: Panorama Pub (https://goo.gl/maps/A8mfpr6ZiFWzDvWaA) On Sisowath Quay, 178, Pub Eden The Cornerstone (https://goo.gl/maps/Q2ZH4xqd26BgRX6d9) On the Videodrome Tour (154), and the All Sport bar (https://goo.gl/maps/8QxusJmZxZzFCxRA7) On Lycout Lane (172).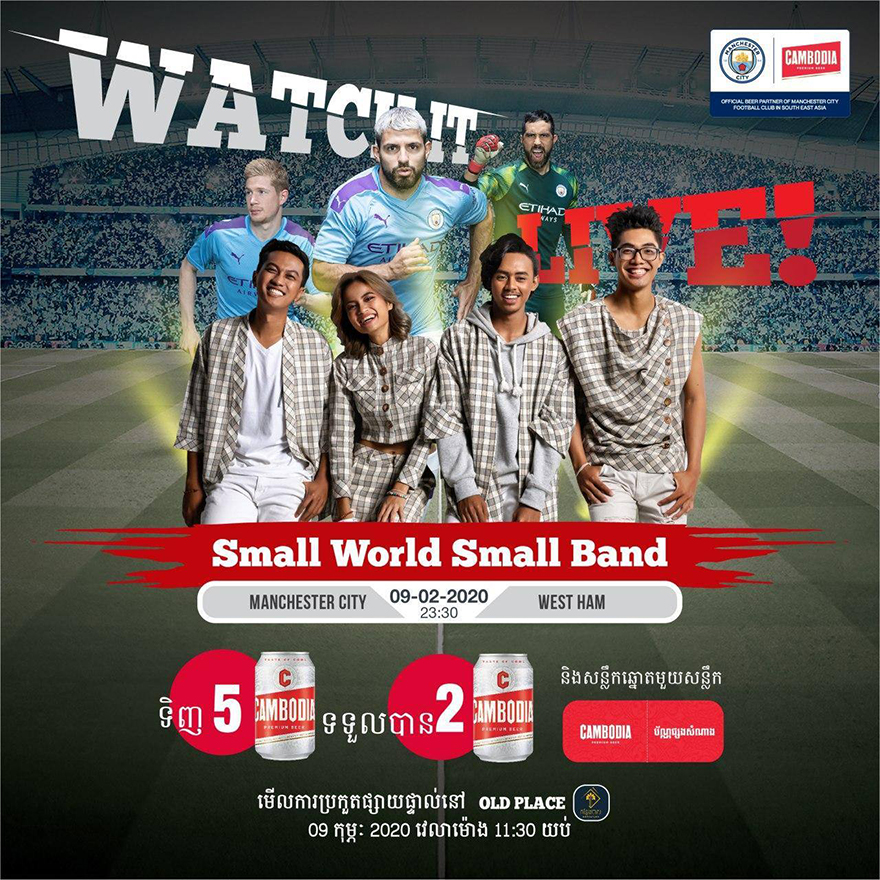 In addition to watching beer performances and tournaments, Cambodia will also host raffle prizes such as: 32-inch TVs, Cambodia Beer Awards And a WURKZ tonic energy drink.
The whole program will run from 7pm to 1pm on February 10, 2020. Drink with responsibility! ៕ Co-edited (Edited by: Bopha)