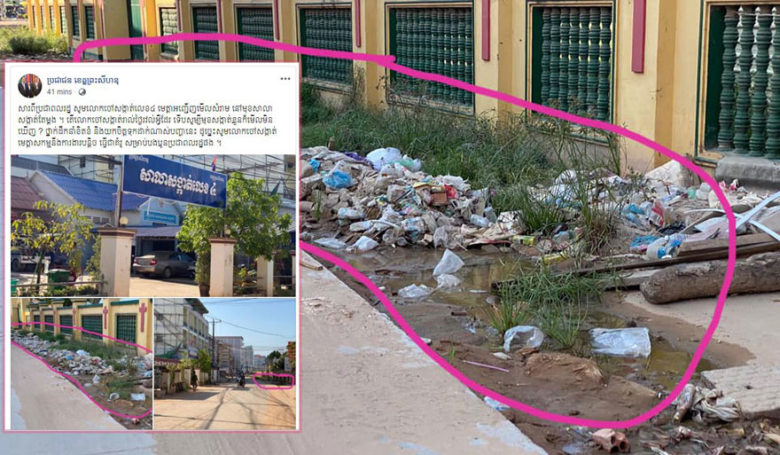 <! –
->
Preah Sihanouk Province – Message from the Citizens, please Chief of Sangkat 4, please look at the rubbish in front of the commune office. According to the People's Park, Sihanoukville has been promoting a bit earlier.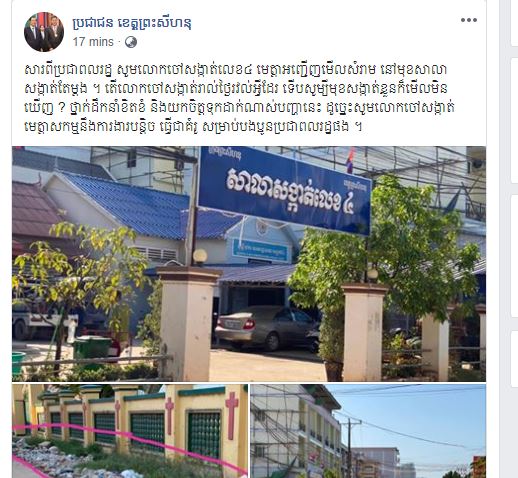 He continued, "What is the busy day of the commune chief so that even the commune chief cannot see it? Leaders are working hard and paying attention to this issue, so please be very active in your role as a role model for your people.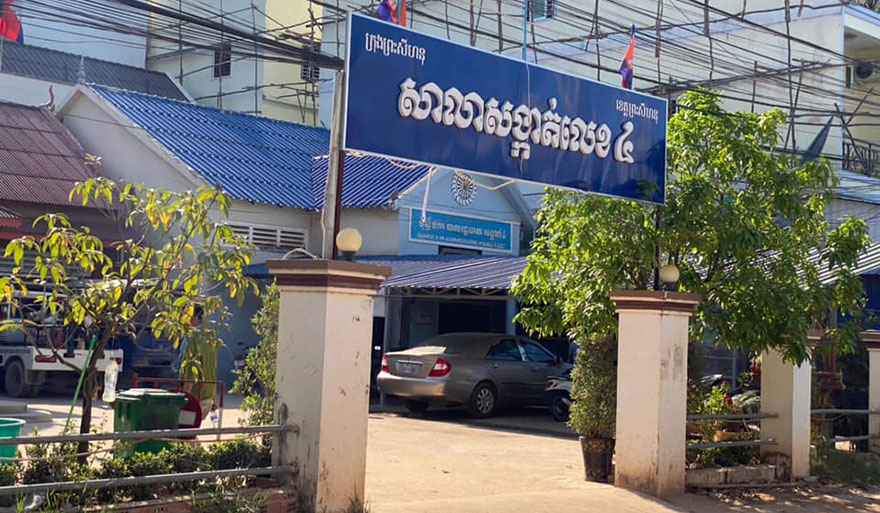 Mr. Kuoch Chamroeun: From now on, it is time for the commune chief / commune chief to be active on behalf of the people who lead the commune. Its commune becomes a model commune and commune / sangkat, which the people respect and support. For inactive communes, it will also be common to see pockets and do not forget the 5 methods of the head of government Techo Hun Sen.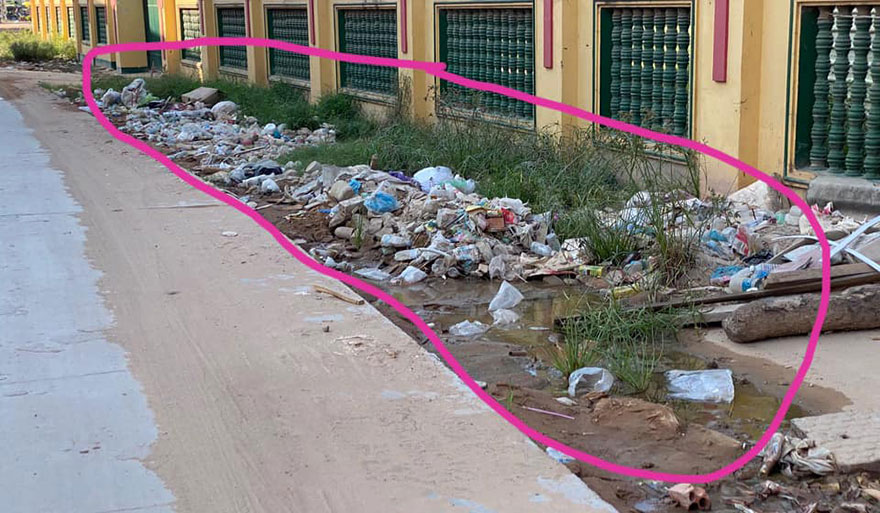 Note: Currently, Sihanoukville is preparing to make the environment clean and attractive. Tourists also get citizens to earn income for their families.