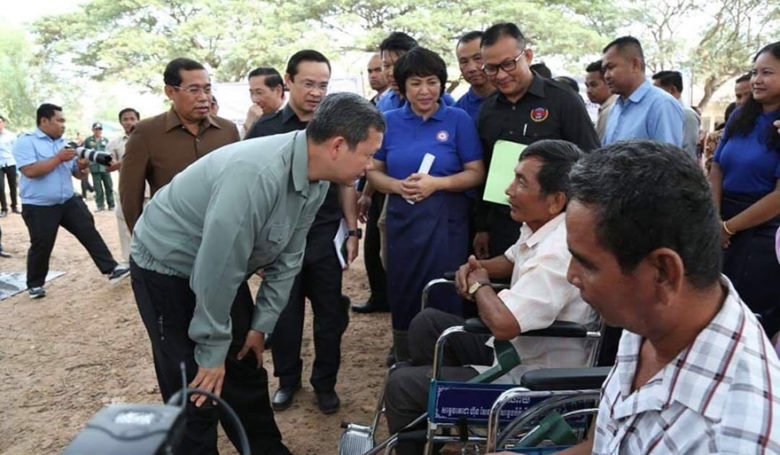 <! –
->
Takeo General Lieutenant General Hun Manet, January 26, attended the ceremony. Distributing gifts to disadvantaged families, disabled people and students in Samrong Ponley High School, Ponley Commune, Angkiri District, Takeo Province.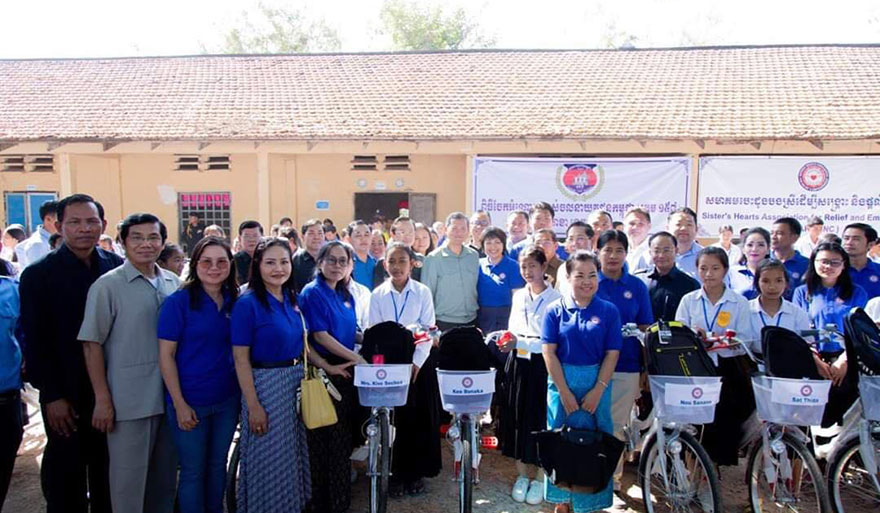 Mr. Hun Manat said that the donation of the poor and the students was important to the families of people with disabilities who had a difficult time This is to share smiles and love on behalf of Khmer families whether they are Khmer or not. That.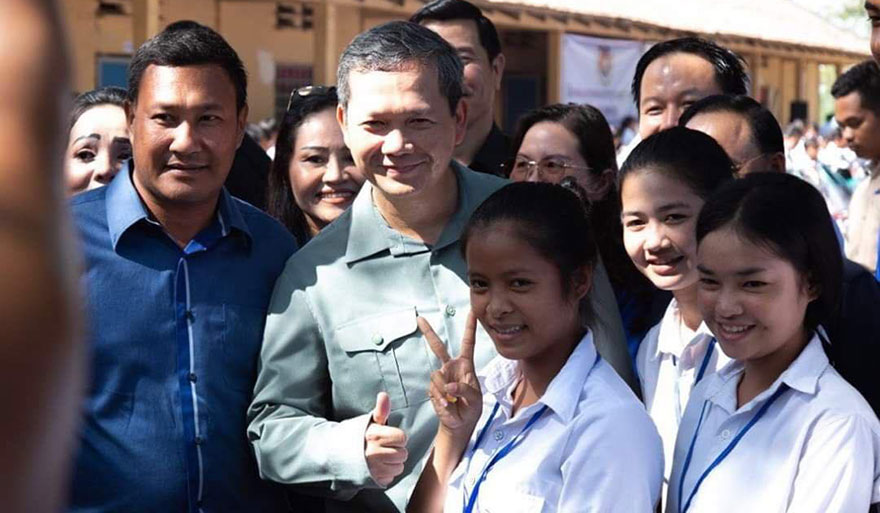 Lt Gen Hun Mann added that peace, well-being and the possibility of improving living conditions are giving people a chance. Citizens from all over the country gathered for fun and to share in the festive occasion Slowly. Apparently, the gathering here is a result of a collective effort to share smiles and loving participation Compassionate Khmer brethren from abroad, local associations, territorial authorities at all levels, young people, volunteers and philanthropists To ease the burden of Grandma Uncle All Aunt.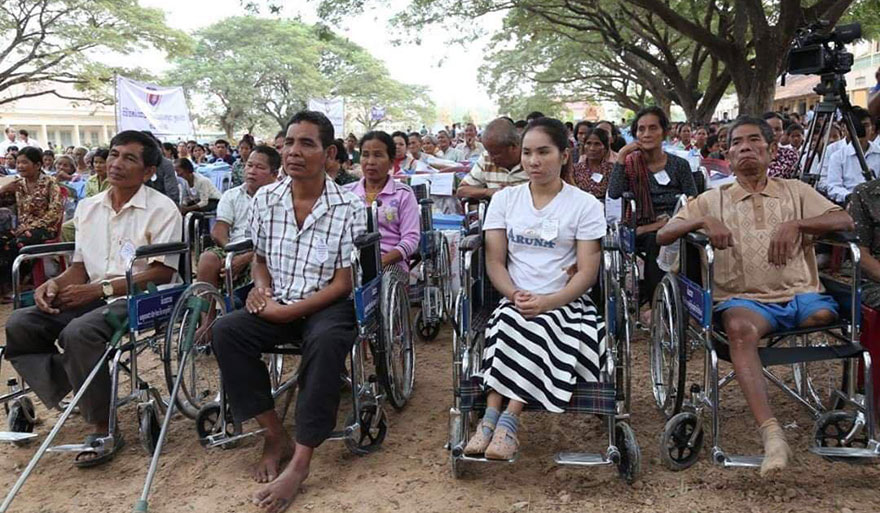 Mr. Hun Manet also thanked the Sisters' Heart Association of the United States, Cambodia Youth Movement Association, Group 157, OCC, Group Fellow alumni of Battambang Province and generous citizens of the United States, Australia, France, Canada and the United Kingdom united Conduct this noble act of charity Unite together with the participation of our Khmer people from all over the country and abroad To help share with the people, at least in large measure. He stressed that all these activities, including generosity, can be expressed in our collective spirit of helping the country The people, through the strength and resources we have, this is a true collective spirit, let's get together and help one another. And as a Khmer family, we.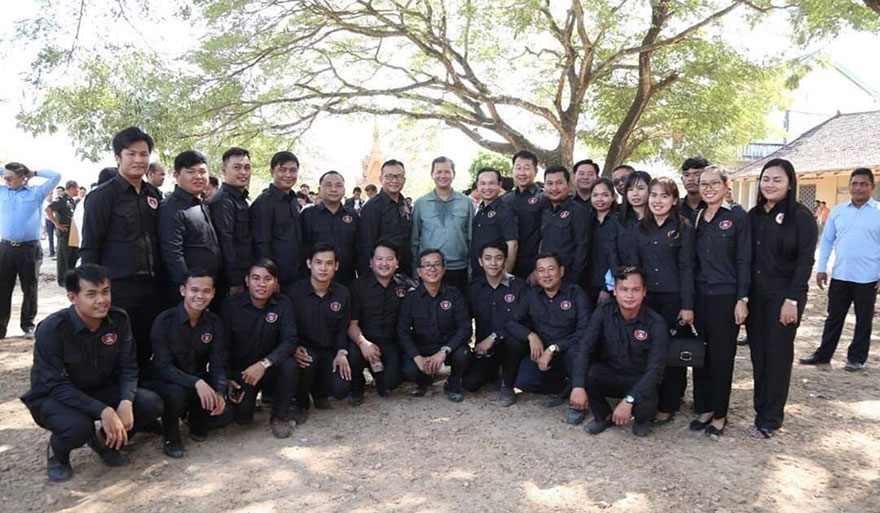 Nevertheless, General Hun Manet thanked the peace that prevailed all over the country and all of us. Each. He said this peace makes today and gives us hope for life in the future, as well as the opportunity to contribute and contribute The same is now the case for the living children to enjoy the fruits of peace.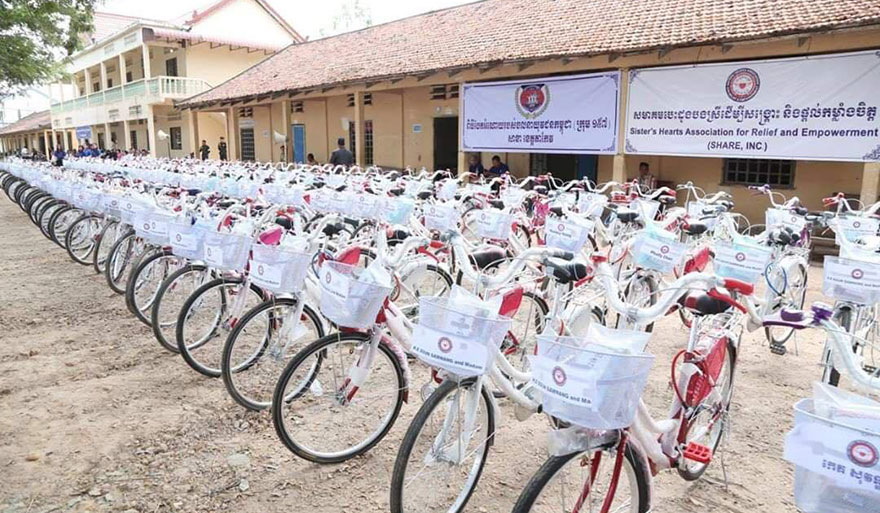 On the occasion, Mr. Hun Manet also forgot to express his appreciation and thank the people of Ponley commune, Angkor Borey district He has always supported Samdech Akka Moha Sena Padei Techo HUN SEN, trusting his leadership to bring peace and development. There are hospitals, schools, schools, roads, water and electricity There are still steps to be taken.