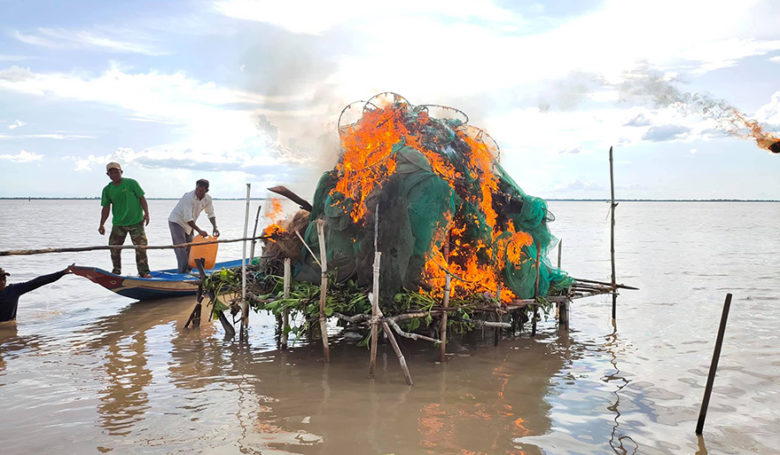 Pursat Province: Mr. Khoy Rida, Deputy Governor of Pursat Province, said that the net waste thrown by fishermen in the Tonle Sap Lake really makes Affects biodiversity and makes the entire Tonle Sap Lake area shallower from year to year and affects livelihoods Of the people who live on the surface of the water exactly.
He said this while visiting the Kampong Prak Conservation Area, Kampong Luong Commune, Krakor District on the afternoon of July 27, 2020. They also burned the remains of mosquitoes that the team collected from the bottom of the river in the past.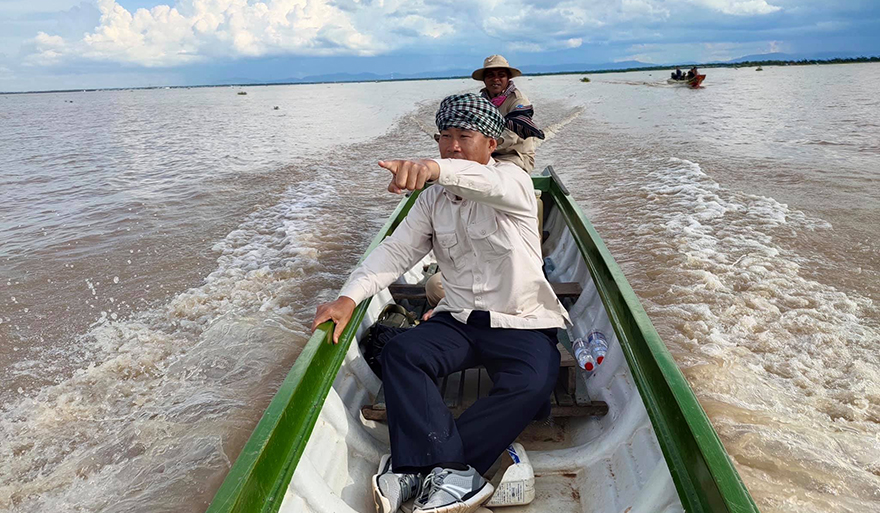 He said that today the surface of the Tonle Sap Lake is becoming shallower due to the flow of land, trees, garbage and other waste. The estuary flows into the Tonle Sap Lake from year to year. On the other hand, people and fishermen living on the surface of the Tonle Sap Lake throw away their nets, veils, saplings, cans, bottles, glass, machinery, clothes, bags. Plastics and daily necessities.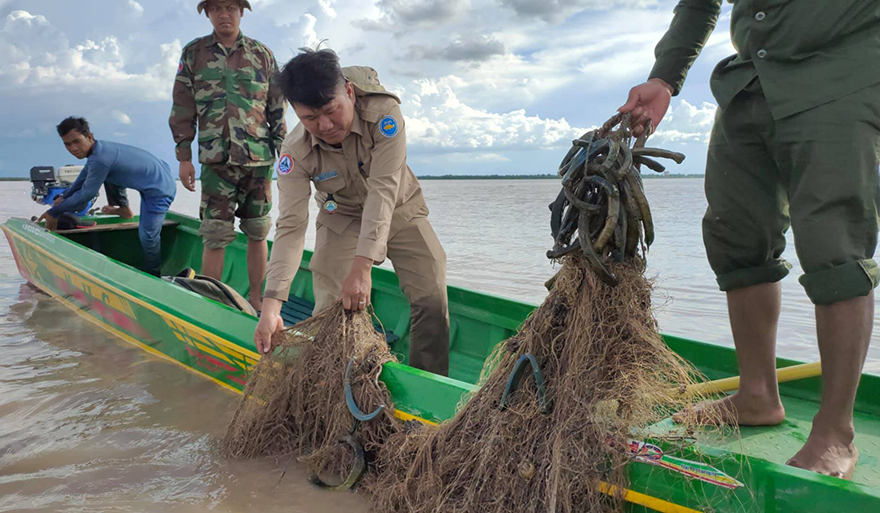 Khoy Rida said that by July, August, the water is still shallow in the middle of the river, facing the loss of fish. Nation and biodiversity of all kinds and will really affect the livelihood of the people. He was concerned and called on the people to take care of the environment, protect fishery resources and not use illegal fishing gear otherwise The Tonle Sap will no longer be a fishpond.