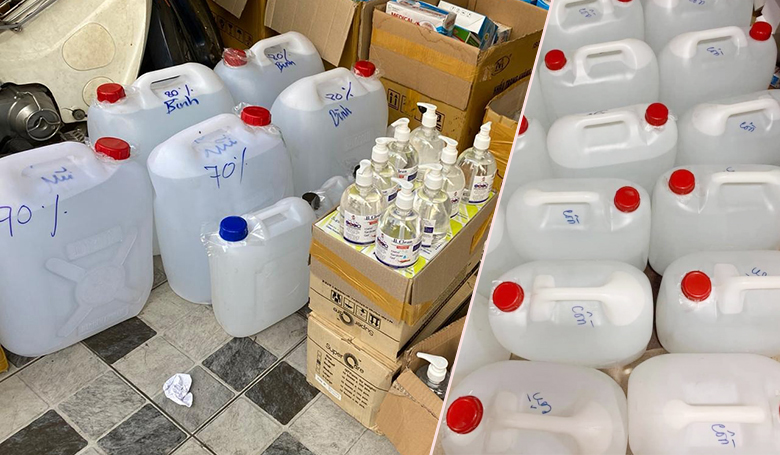 <! –
->
More than 80 tons of methamphetamine in hand sanitizer has been detected, Ministry of Commerce has found. The loss of people's money, but also the health risks. According to the Ministry of Commerce, on April 17, 2020.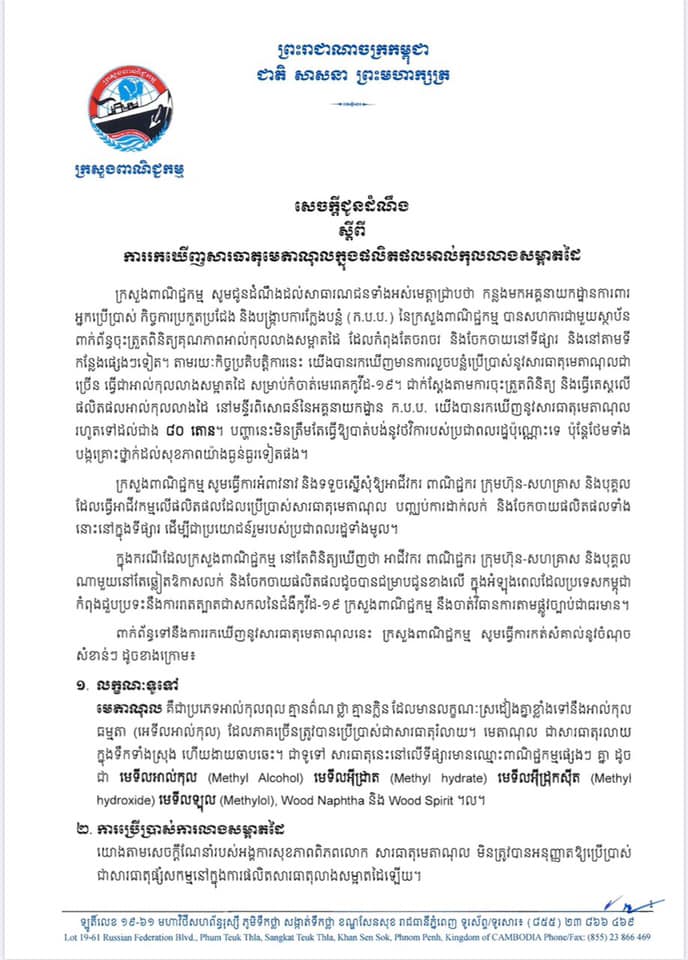 The Ministry of Commerce informs the public that the General Department of Consumer Protection has been challenged and cracked down on fraud by the Ministry of Commerce Monitor the quality of alcohol, wash hands, and circulate the market in other places. Through this operation, we detected up to 80 tons of methamphetamine fraud.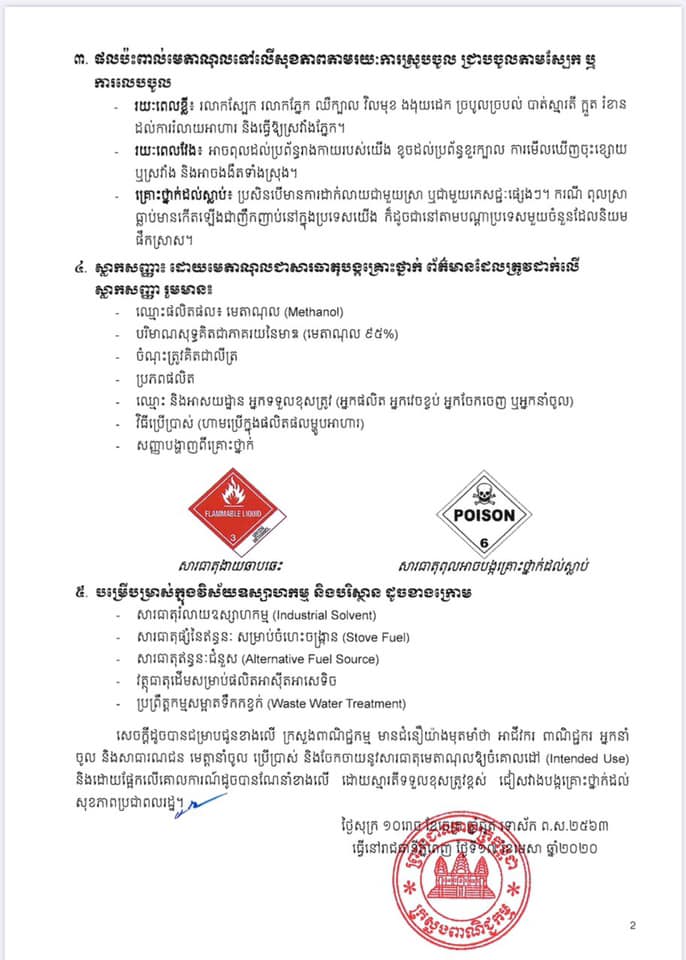 The Ministry urges and urges businessmen, businessmen, entrepreneurs and individuals who make business on used products. Methanol stops the sale and distribution in the market for the benefit of the whole population.
In the event that the Ministry of Commerce still finds that any businessman, businessman, company, entrepreneur or individual still has the opportunity to sell and distribute such product Above all, while Cambodia is experiencing a global pandemic, the Ministry of Commerce will. Take legal action into effect.