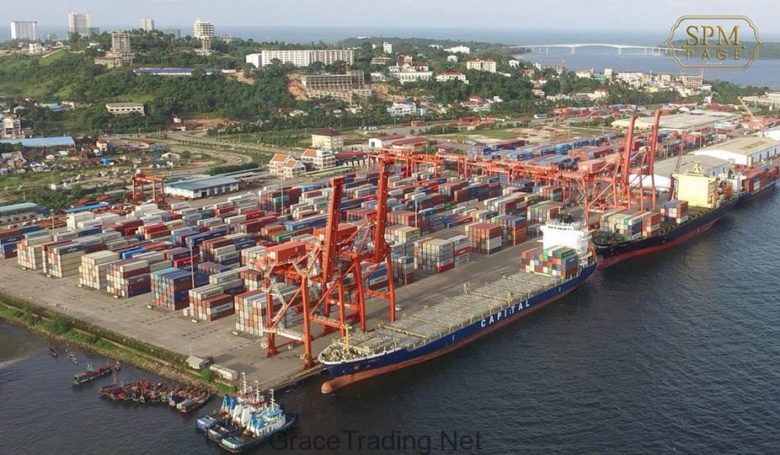 <! –
->
SITC CONTAINER LINES CAMBODIA Shipments of More than 60 Containers of Container Shipments to Cambodia According to the Chinese Embassy in Cambodia.
The Chinese embassy in Cambodia posted a message on Facebook stating that, as the Steel Brothers, China is taking action. Rapid Action to Solve the Shortage of Raw Materials in Cambodia
Wu Guoquan, commercial adviser to the Chinese embassy in Cambodia, said: "Comfort, grief and sadness are at the core of the shared destiny community between China. Cambodia and China are finding ways to overcome any difficulties in this regard. The Ministry of Commerce of China and the Chinese Embassy in Cambodia are taking measures to ensure the supply and transport of raw materials for the textile sector. Garment in Cambodia. Chinese enterprises and employees have always said that the difficulties that the Cambodian people are facing are the difficulties we all hope for Can support Cambodia with all of its strength and mind.
We believe that under the support of the Chinese government and the Royal Government of Cambodia, with enterprises involved in raw materials for the manufacturing sector, Wu Guoquan said. China's textile exports quickly arrive, and losses on Cambodia side may fall Mostly, the garment sector And footwear in the country to pass this difficult stage quickly.
From what is known, SITC CONTAINER LINES CAMBODIA, COSCO SHIPPING / RCL, Oriental Overseas Container Line, SINOTRANS / RCL and the shipping companies Other logistics have joined together as a guarantee to secure raw material for the textile sector by To the best of your ability to facilitate transport Most shipping raw materials to the port this week.
SITC, which ships more than 60 containers of raw material, will arrive at the port of Sihanoukville on Monday. March 9. The Cambodian side will facilitate the landing of the original ship in the port of Sihanoukville. Improved efficiency of loading and unloading of customers in the port, helping to prioritize In opening the Green Gate for the preparation of forms, help is given priority Neutron transport containers by crane, adapted from customs and other arrangements as well.