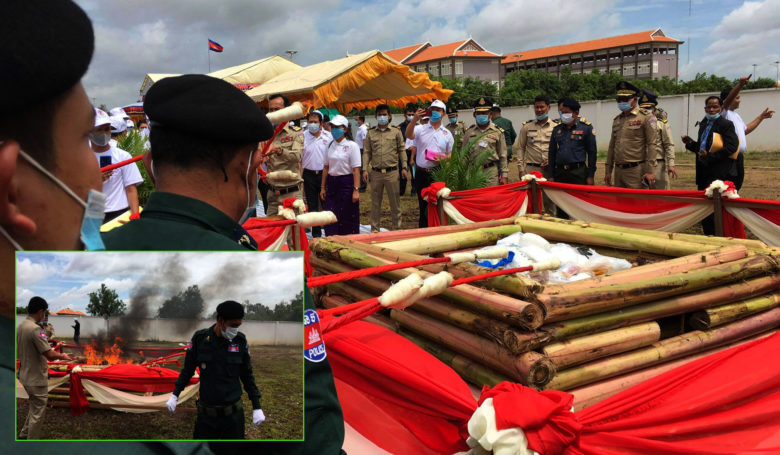 Svay Rieng Province: His Excellency Keut Rith, Minister of Justice, presided over the International Day Against Drug Abuse on June 4, 2020. And destroyed more than 36 kilograms of drugs, 2,268.89 grams of chemicals and 8.96 grams of marijuana, as well as other exhibits.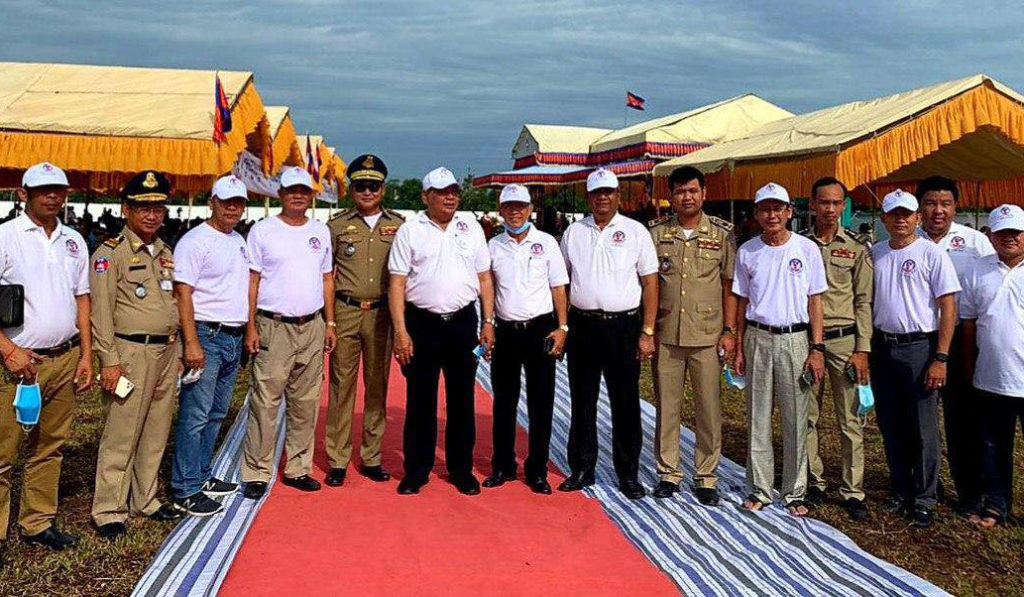 Mr. Toch Poliva, Deputy Governor of Svay Rieng Province and Permanent Deputy Chairman of the Provincial Drug Management Committee, said that the drugs and exhibits Authorities cracked down on and confiscated drug dealers and traffickers in four provinces, including Svay Rieng. Prey Veng, Tbong Khmum and Kampong Cham provinces, a total of 522 cases.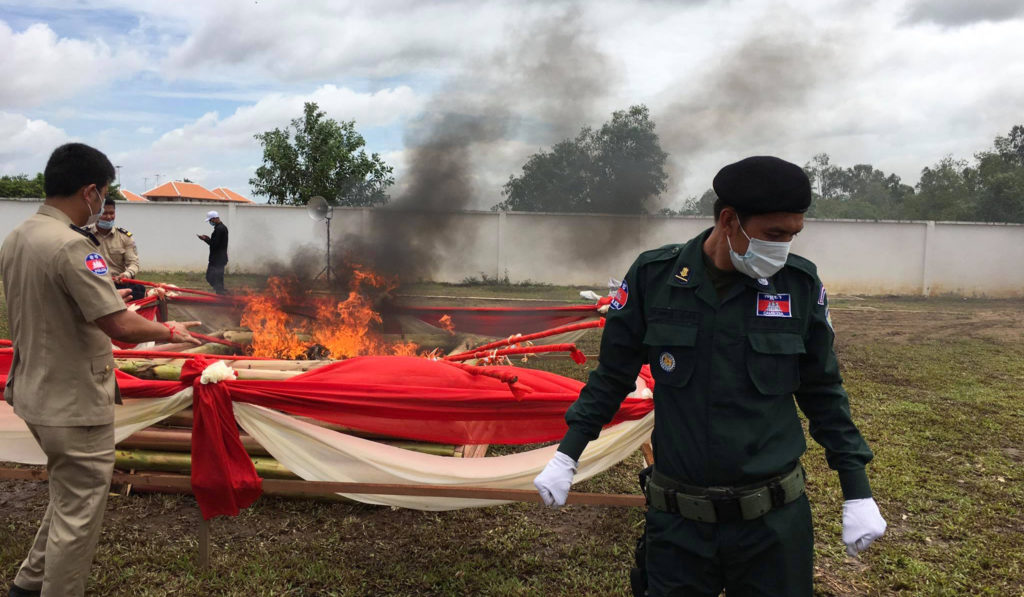 The celebration of the International Day Against Drug Abuse on June 26 was held under the theme "Clear Awareness Leads to Effective Care" by In attendance were HE Men Vibol, Governor of Svay Rieng, Deputy Governor of Kampong Cham, Tbong Khmum, Prey Veng, General Sao Sokha, Deputy Commander of the Royal Cambodian Armed Forces, Commander. National Gendarmerie General Mak Chito, Deputy Commissioner General of the National Police, received the General Drug Plan.
Lieutenant Colonel Lek Vannak, director of the Department of Anti-Drug Crimes and other relevant officials.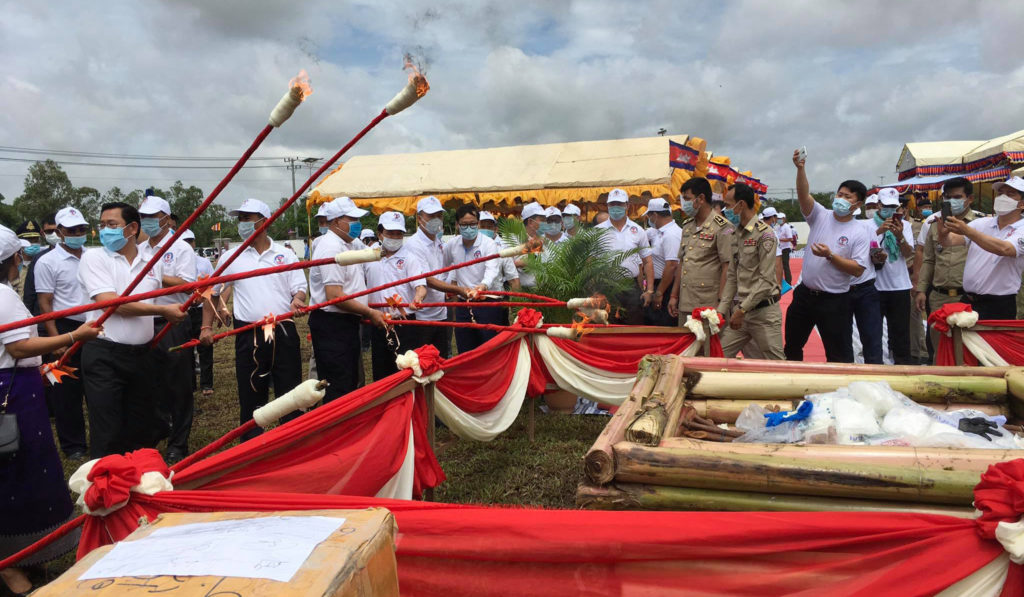 On that occasion, HE Minister Keut Rith stated that the drug and the Kovid-19 crisis are our challenges that must be addressed. But there is a campaign to solve it. In 5 anti-drug campaigns across the country, we cracked more than 30,000 cases, arrested more than 60,000 suspects and confiscated More than 2,300 kilograms of drugs were seized. The Minister said that the influx of drugs from neighboring Cambodia is not just a transit. No, it has become a place for drug production and a cross-border distribution market as well.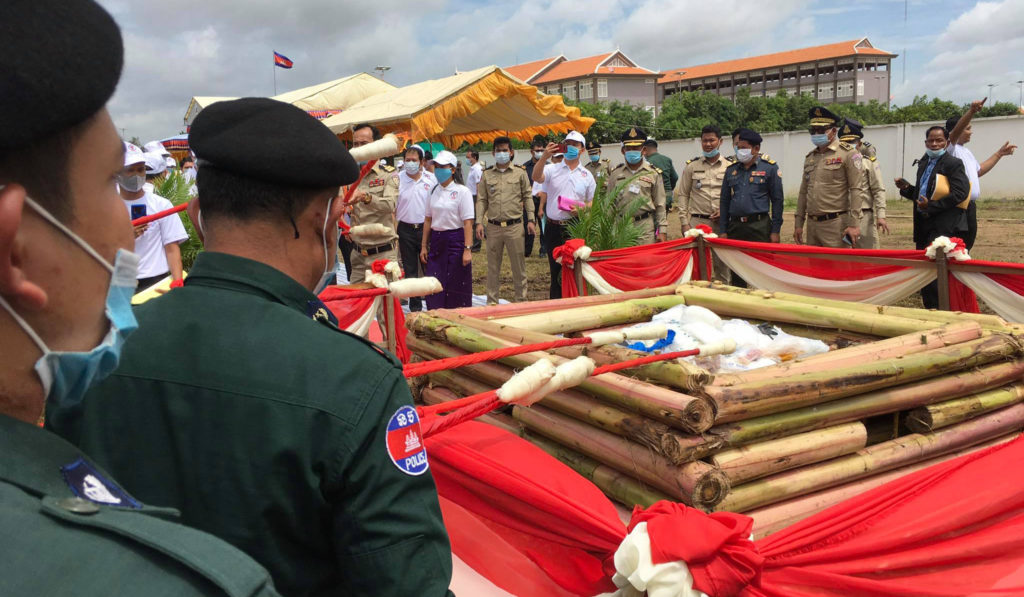 HE Keut Rith also mentioned the case of a 27-year-old Cambodian woman with a small child who was checked by Vietnamese authorities in Phnom Penh. Ho Chi Minh City finds 4 kilograms of drugs and 9 bites detained by Vietnamese court The suitcase was sent to Hanoi, Vietnam, and a Vietnamese court sentenced him to death. The Ministry of Justice has been trying to check
And provide legal protection to suspects and contact the Ministry of Foreign Affairs to comply with bilateral agreements to ensure that the death penalty is waived.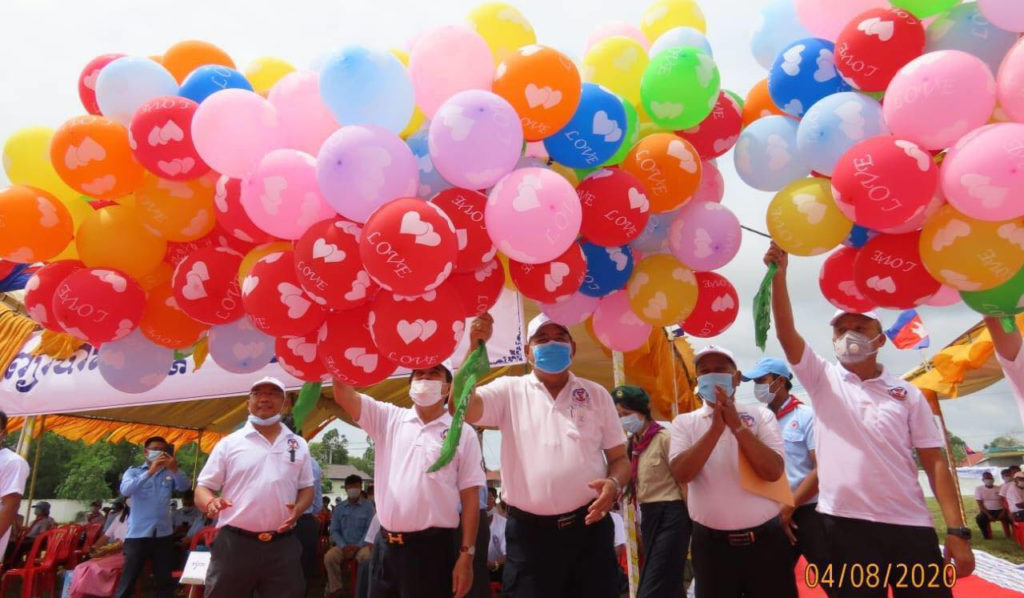 His Excellency Minister Keut Rith said that there are three types of drug effects: 1. Self-destruction, physical health, mental health and individual work. Once
2- Affecting family and community If any family member is addicted to drugs, it destroys family property, there is violence and crime in the community. Robbery, etc. There is no happiness in society and 3- Affect the national society, especially the national economy, tourism, making foreign guests dare not visit the country Ours.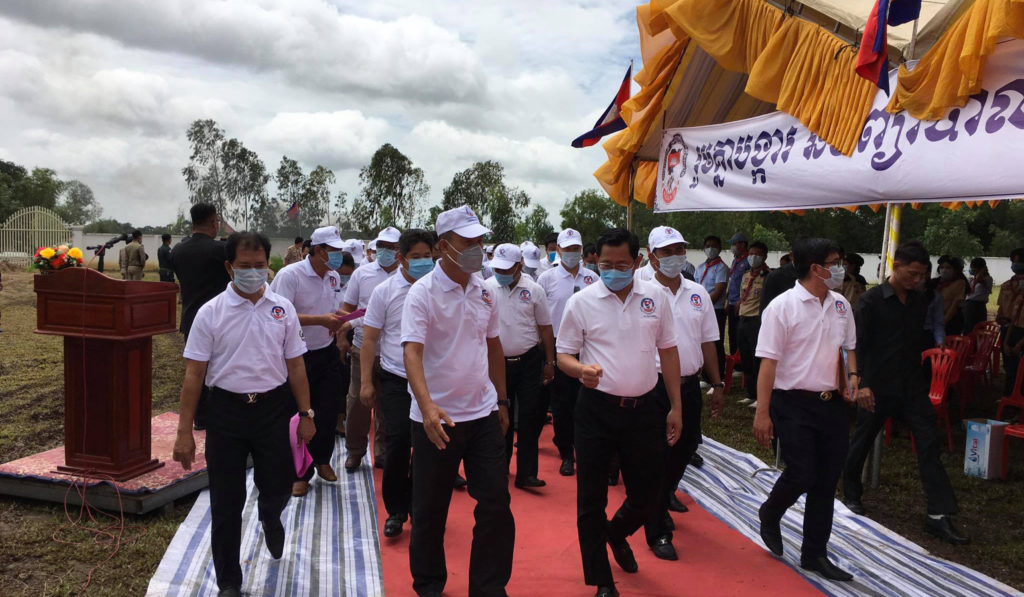 Therefore, we need to take three measures to fight drugs: First, each of us must say no to drugs when Second, drug producers have no market for drugs. Second, families and communities know when a family member uses drugs. If you love your child, you must report it to the authorities, seek medical treatment and cooperate with the competent authorities to expose the criminals who distribute drugs. Addiction for the authorities to crack down is to help families, communities and society. Third, our society must say no, drugs are not corrupt. Together, crack down on criminals distributing drugs effectively, followed by balloon launching and drug burning ceremonies.