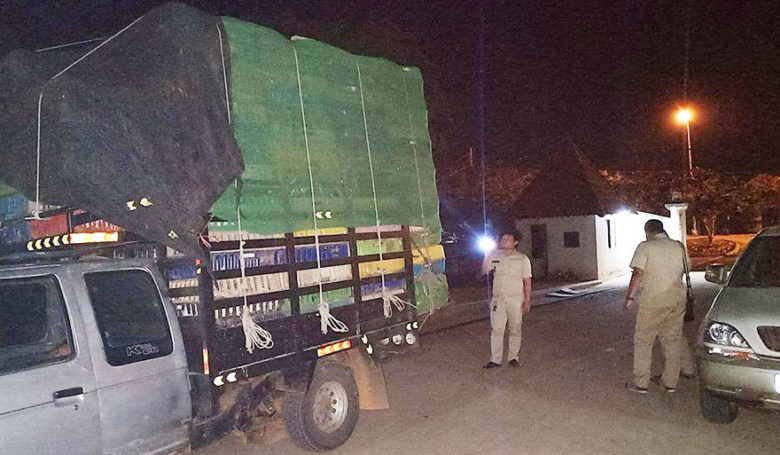 <! –
->
Banteay Meanchey – Banteay Meanchey Provincial Department of Agriculture, Fisheries and Fisheries Office From Thailand to Cambodia via the Cambodia-Thailand Border Corridor in Svay Chek District, Banteay Meanchey Province.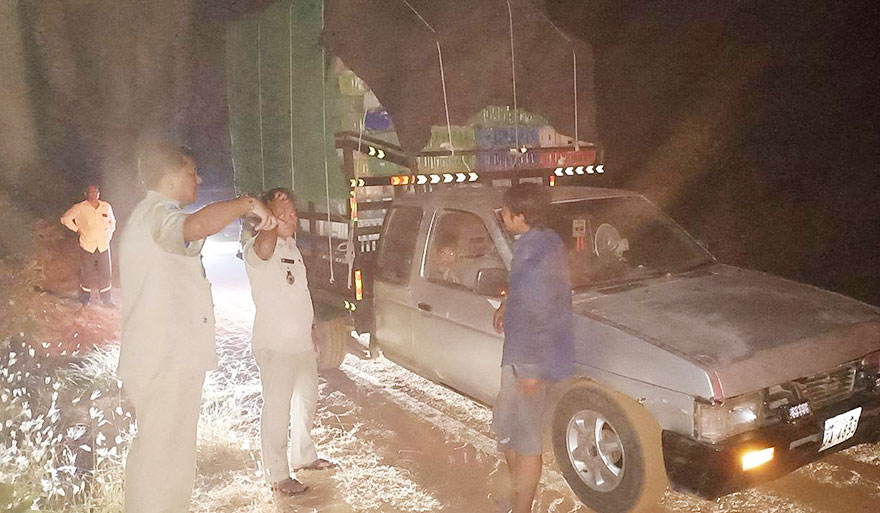 Huy Touch, director of the production and veterinary office of Banteay Meanchey province's Agriculture, Forestry and Fisheries Department, said on January 23, 2020. At 10:10 pm on January 22, the intervention team of officials of production and veterinary office of the Department of Agriculture, Forestry and Fisheries Provincial fishing works Police arrested one truck carrying live chicken, one-half parcel wearing Battambang 2A.4893, carrying 912 live chickens The head is equal to 114 cm (cage).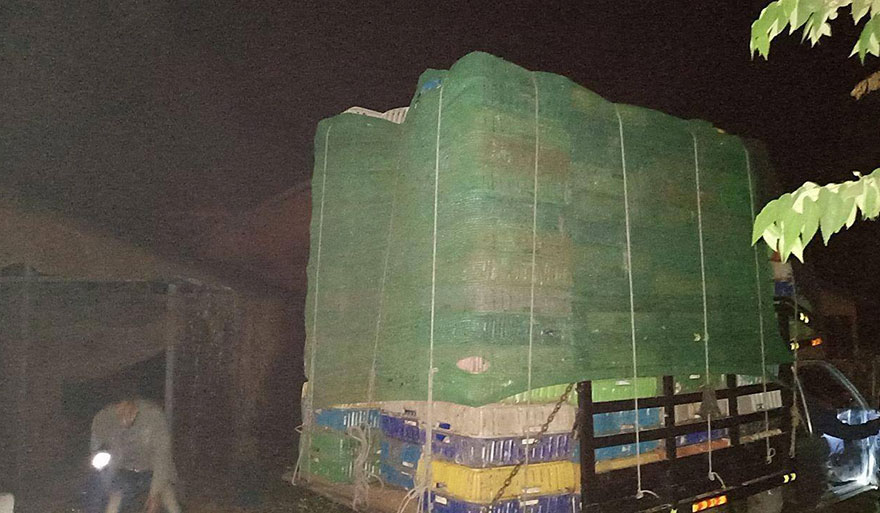 All live poultry were reported by the owner and shippers to be imported from Thailand to Cambodia through the village corridor. Plantation C, Svay Chek commune, Svay Chek district, Banteay Meanchey province (stationed by the Army, Border Guard No. 503). The police force stopped the vehicle on National Road 58 in front of Prey Chan Pagoda, Prey Chan Village, O'Ri commune Ou Chrov District Floor, Banteay Meanchey Province.
The owner of the car, the driver and the owner of the live chicken, was a male chauffeur living in Toulpeng village, Toulpang commune, Malai district. The goal of transporting the live chickens is to ship them to Siem Reap during the Chinese New Year. Then the competent authorities brought the above confinement to the office of Provincial Agriculture Department The samples will be sent to the General Department of Animal Health and Animal Production pending the implementation of the procedure and fine.
It is important to note that the prevention is responsible for the duties of veterinarians and is especially applicable At the recommendation of the Minister of Agriculture, Forestry and Fisheries, the Director General of the Directorate of Production and Health and this measure has been increased Up during the festive season China, Vietnam, Korea.
Please note that on January 19th, the above veterinary intervention team and the Ou Thum commune administration police intercepted the attack. Two vehicles carrying 42 live pigs in O'Ruang commune after it was smuggled into the corridor Ng Chan Chan Village, O'Phum commune.
Smuggling offenses including sub-sector production, poultry, poultry and poultry products continue There are some of the more than 60 corridors along the Cambodian-Thai border line in Banteay Meanchey province.