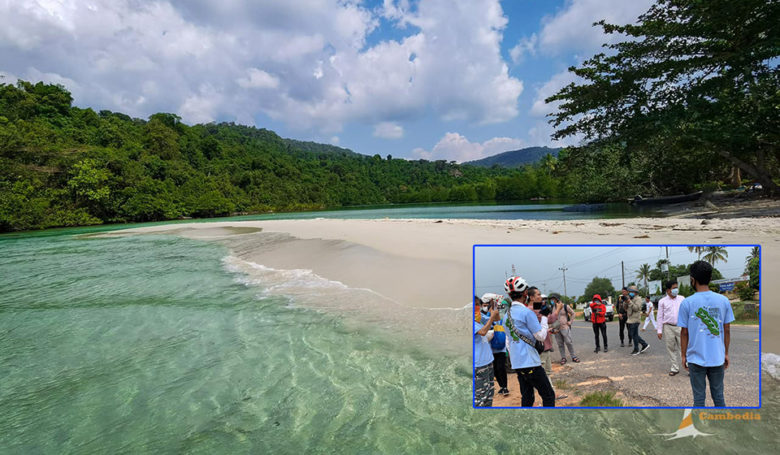 <! –
->
Phnom Penh: On the evening of June 3, 2020, the Ministry of Environment expressed regret for the small group who came out to act as Environmental protection has been undertaken, demanding the rescue of Koh Kong outside of Koh Kong as a protected area. This is just an excuse to cover up the illicit political manipulation under a clear arrangement.
Please note that in the second day of the Youth Cycling Campaign, Mother Nature Movement aims to submit a petition to Samdech Techo Hun Sen Koh Kong was set outside the protected area, but was prevented by authorities in Koh Kong's Trapaing Rong commune at 6:30 pm The morning of June 2, 2020.
According to a press release from the Ministry of Environment, there is no campaign or demand by the Royal Government of Cambodia through the Ministry of Environment. Much attention has been paid to the protection and preservation of the outlying islands, sending expert officials to conduct research and document development According to data from the Koh Kong region since 2016, the area is called "the national park" because the area is rich. It has the potential to be rich in natural resources and biodiversity, and has beautiful beaches that are protected and protected. Under the plan, the Ministry of the Environment is expected to announce the Koh Kong area as a "marine national park" by 2021. Graduation is complete.
The Ministry of the Environment hopes that the small group will be better informed and work hard to work in good faith with the authorities concerned. The environment and natural resources, and avoid the establishment of theater and performance for political gain.
The announcement of the Ministry of Environment is as follows: