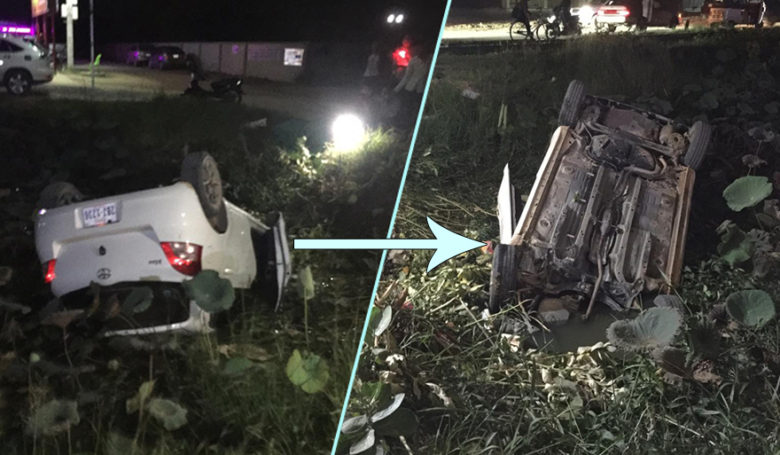 Phnom Penh: A man drank alcohol and did not get tired of driving a car to drink at another place, suddenly the steering wheel fell into a ditch upside down Surprise at 9:55 pm on July 28, 2020 along the concrete road along the road Train in Prey Sala village, Sangkat Ka Kap II, Khan Por Sen Chey.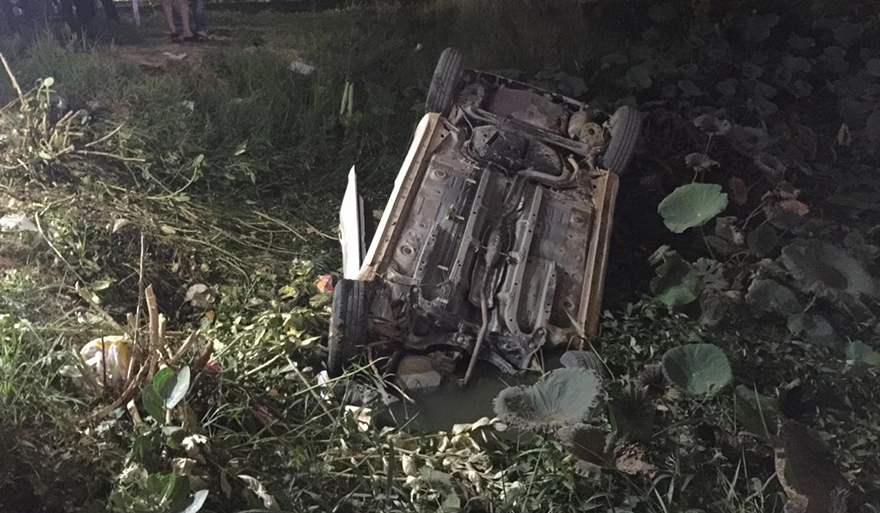 The sub-vehicle that the owner drove into the canal was a white modern car with license plate Phnom Penh 2BJ-123 driving in the direction from Born to sink and oversteer fell into the canal at once. The driver of the car was Vong Kongkea, a 40-year-old man from Prey Reung village, Sno commune, Kampoul district.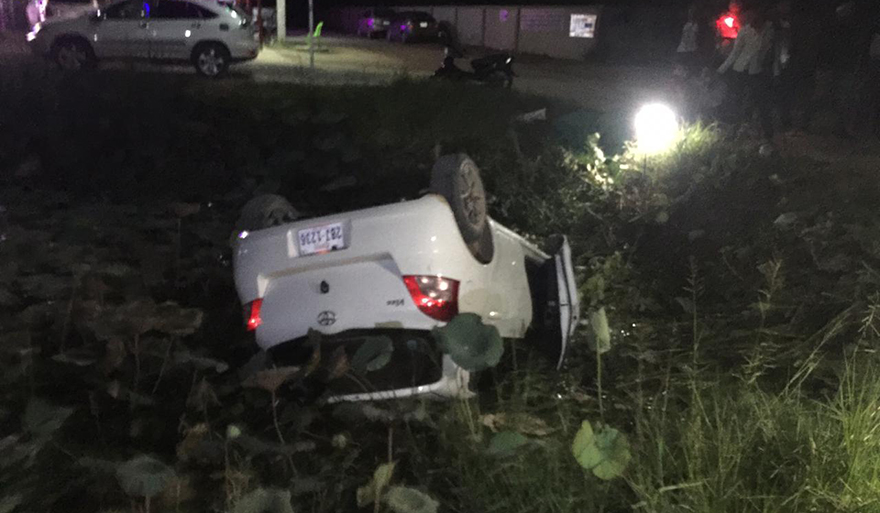 According to sources from the owner of the car above, before the incident, he went to drink at a friend's house, then opened The car left his friend's house with the intention of going to another place for a drink. Suddenly, he turned to the left and applied the brakes. The car overturned and suddenly he opened the door and got out of the car. Surprisingly, the people came to see, so the people contacted the local authorities, the second came down Intervention at the scene.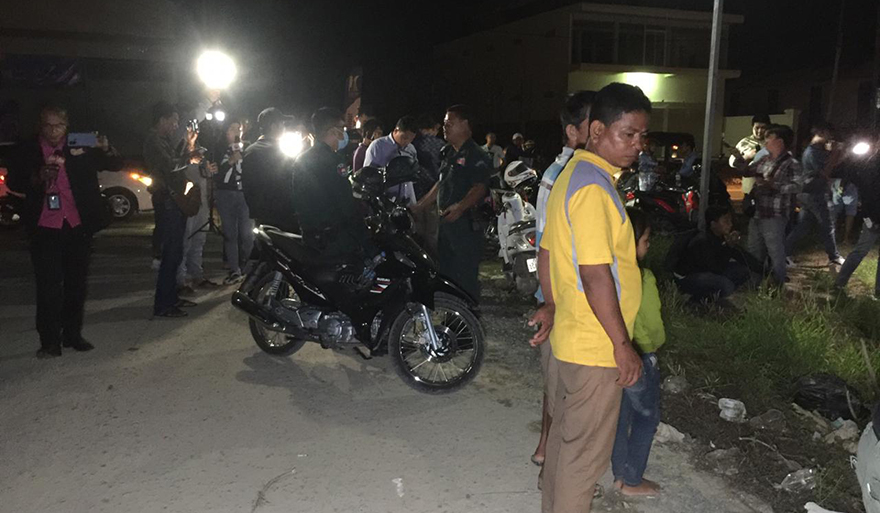 When the police arrived, they found that there was no danger to life and did not affect others, the police contacted the family and called for a crane. Crane tow the car to repair it yourself.