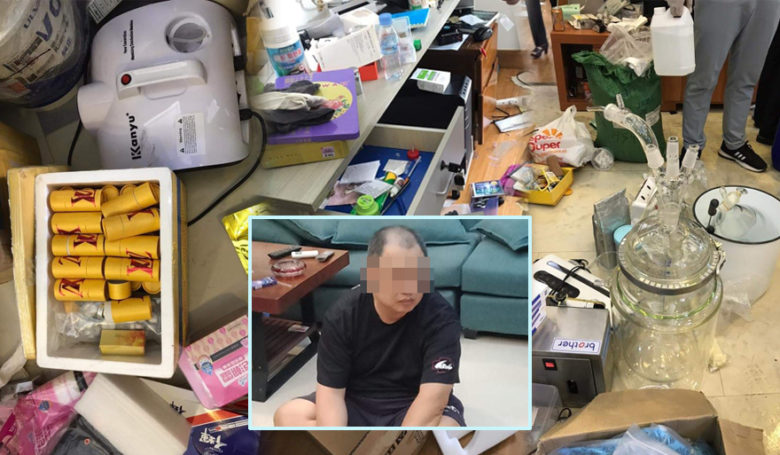 <! –
->
A Chinese man lying in a room under the control of the Ministry of Interior With the Boeung Keng Kang district police headquarters arresting them for manufacturing illegal drugs.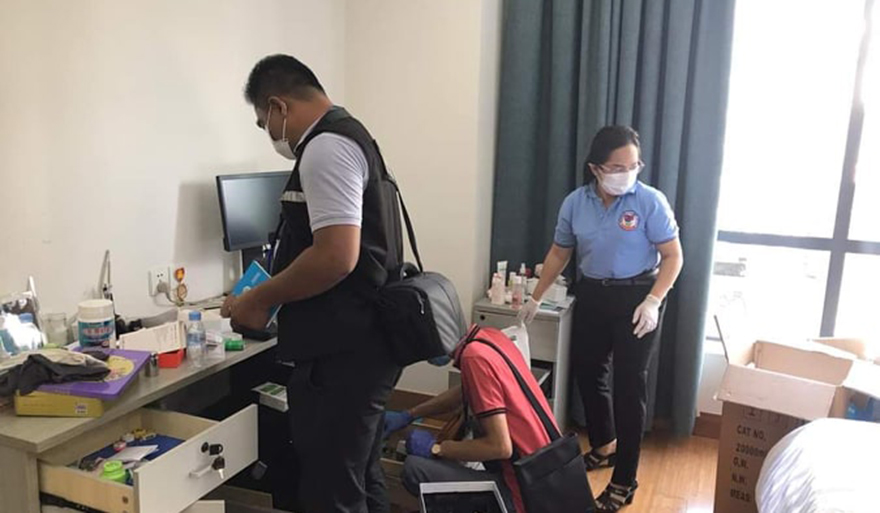 The crackdown took place at 9:15 am on June 6, 2020 at Room B. 201 2nd Floor, Condominium Building, Street 352 in Boeng Keng Kang I, Boeung Kok Commune.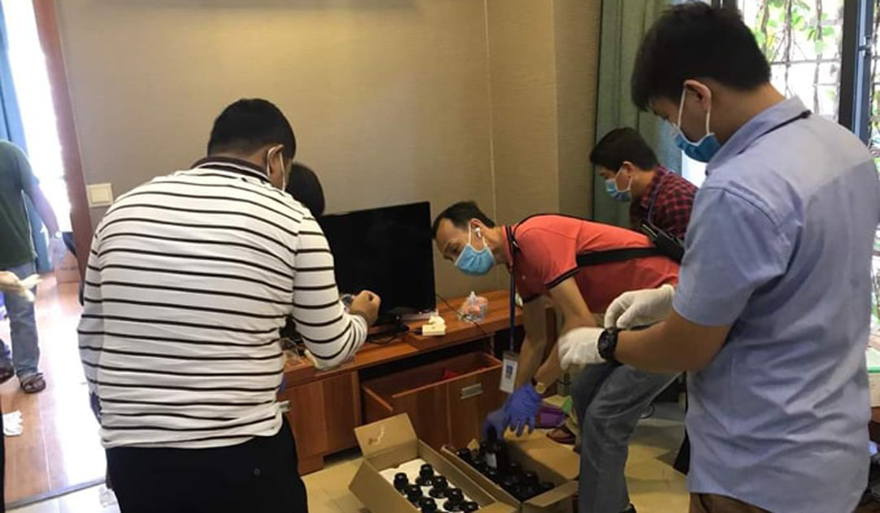 According to the sources, by the police, the Ministry of Interior's Anti-Narcotics Unit (10) and the Anti-Narcotics Authority Addiction co-operated with the Anti-Narcotics Unit of the Phnom Penh Municipal Police Inspectorate, headed by Lieutenant General Leak Vannak, Department Director Anti-Narcotics Commissioner and Major General Hout Chan Yararan, Deputy Commissioner for Drug Control of Phnom Penh Municipal Police The Anti-Narcotics Department and Colonel Thokony, Chief of Office (A10), with the coordination of prosecutor Kuch Kimlong Deputy Prosecutor of the Phnom Penh Municipal Court and Mr. Phan Piseth Kretly attended the inspection and inspection of Room B201 on the 2nd floor of the building. Condominium Sopheap 352, Group 62, Village 8, Boeng Keng Kang I, Khan BKKI.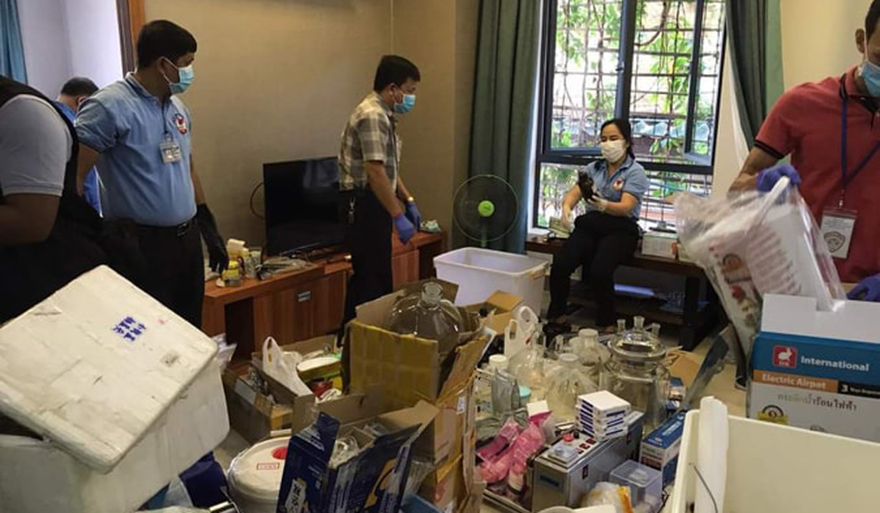 As a result of his arrest, the suspect, HE YIRI (male), a 56-year-old Chinese man, did not have a job. Revoke exhibits include: 1- MDMA tablets, 1 small bag, 2 tablets (WY), 1 small bag, 3-methamphetamine (ICE) 1 A small bag of 4 drops of heroin, a small bag of 5-grams of ketamine, in one of the six glasses. 1 bottle of 7-CLONAZOLAM, 2 small 8-MDP2P bags.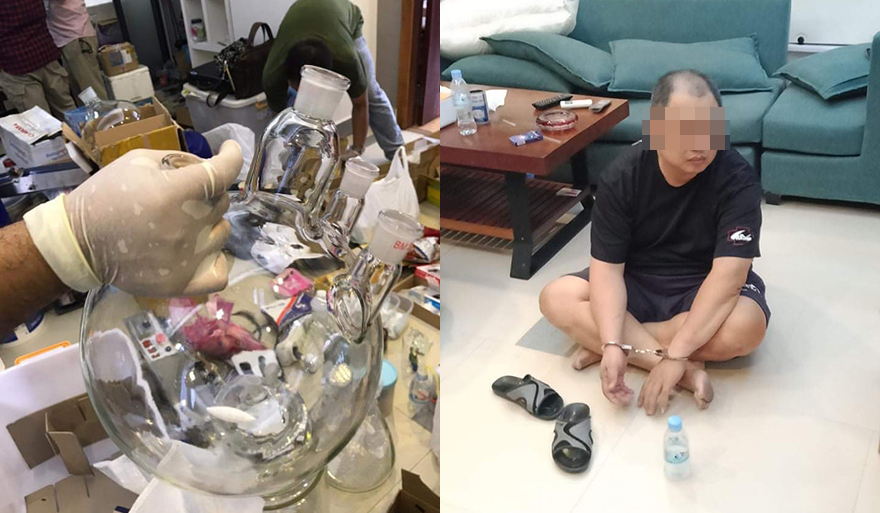 9 – 1 bottle of METHY LAMINE HCL 10 bottles of sulfuric acid, 11 bottles of ETHYL ACETATE, 12 bottles, 15 bottles of ACETONE, 13 bottles of 16 METHANOL 14 bottles – 9 bottles of TOLUENE, 15- MAGNESIUM SULFATE ANHYDROUS, 10 bottles, 16 bottles – 4 bottles of SODIUM CYANOBROHYDRIDE, 17 bottles of 2 drops, 18-part equipment, chemicals, chemicals A large number along with some processing machines.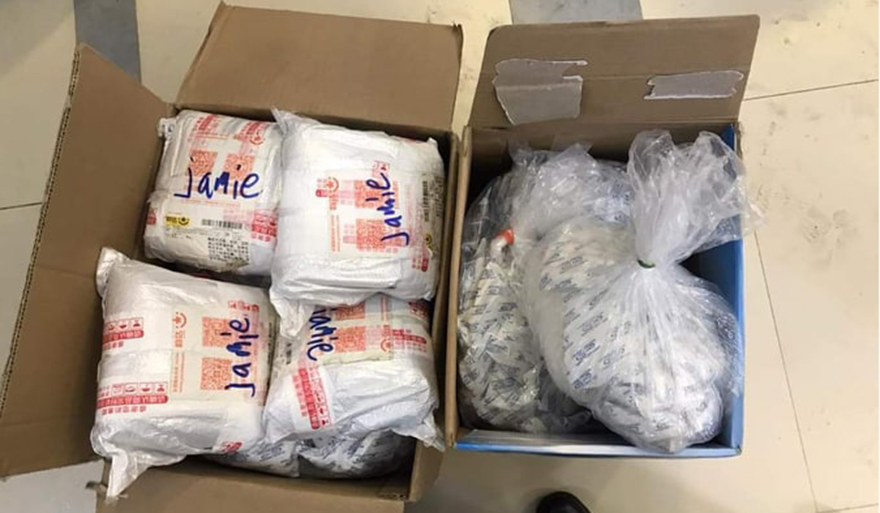 The suspect is currently being referred to the Ministry of Interior's Anti-Narcotics Unit (10) for control and follow-up. The above mentioned procedure is referred to the Anti-Narcotics Authority. The remainder of the exhibits were kept in the upper room temporarily closed. (Edited by: Bopha)