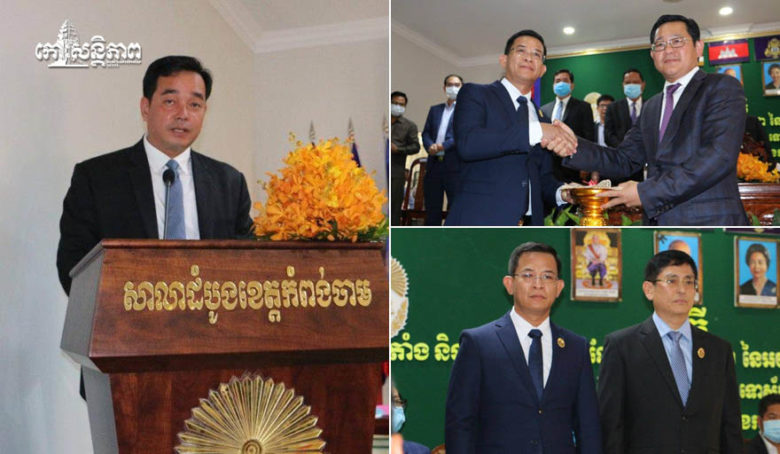 Kampong Cham Province: HE Un Chanda, Governor of Kampong Cham Province and HE Keut Rith, Minister of Justice, urged the newly appointed prosecutor on the afternoon of July 28, 2020 At the Kampong Cham Provincial Court's Office, Efforts must be made to resolve the remaining congestion cases, how to continue the trial Reduce to a small number and have the trust of the people.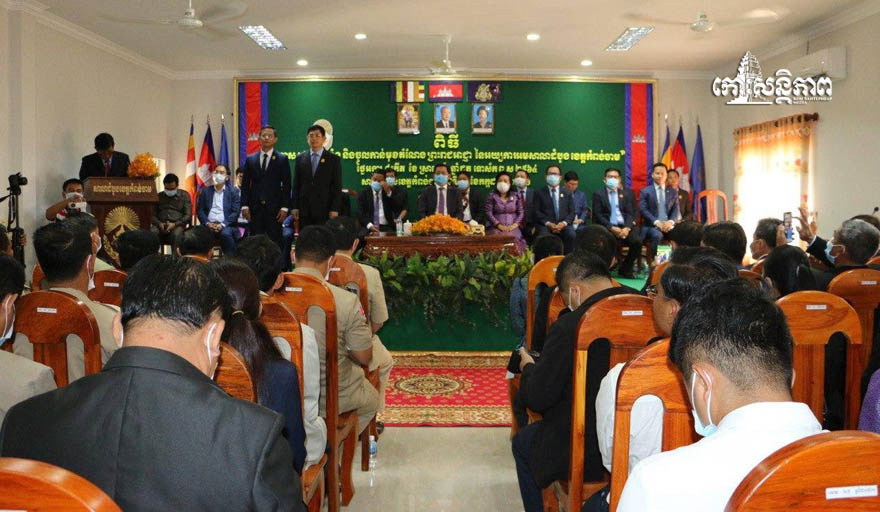 And through the regional Court of Appeal and further reduce the number of cases that are also blocked to a large extent. His Excellency Vong Bunvisoth, the newly-appointed Provincial Prosecutor, made a commitment to implement and respect Obtained a constitution, a letter of legal norms. Respect and support the consistent and regular implementation of the fourth phase of the Rectangular Strategic Political Program of Samdech Techo Hun Sen, Prime Minister of the Kingdom of Cambodia. In particular, to contribute more actively to the reform of the law and adhere to the five approaches of the prince.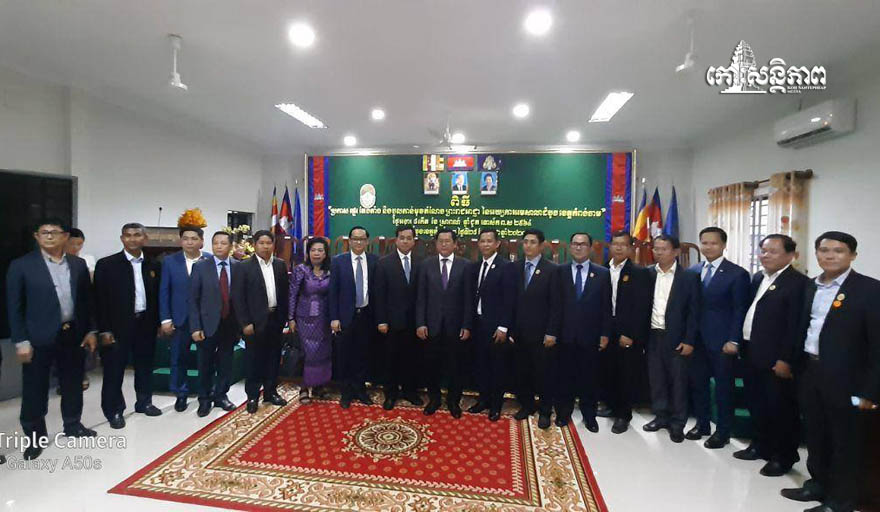 HE Un Chanda, Governor of Kampong Cham Province, stated that HE Chreung Khmao has been the Prosecutor of Kampong Cham Provincial Court for a period of time. 4 months with the cooperation of law enforcement forces to strengthen security and order in Kampong Cham to get better results. And then the Ministry of Justice was transferred to a new position as a prosecutor at the Phnom Penh Municipal Court. He was replaced by His Excellency Vong Bunvisoth as the Prosecutor of Kampong Cham Provincial Court.
On behalf of the provincial authorities, we strongly hope that the new work of the prosecutor will push for the settlement of the remaining congested cases. Come on. HE Un Chanda, Provincial Governor, said that in some cases, people have been waiting for the court settlement system for too long. Letter requesting the provincial administration to intervene to expedite his case, which is also jammed . His Excellency Keut Rith, Minister of Justice, also said that it is necessary to strengthen internal unity.
Judges and prosecutors must adhere to the law properly and impartially and fairly, giving people confidence Come to the justice system. At the same time, the dignity of ethics and discipline must be strictly promoted in both working hours and daily life. In principle, judges as well as prosecutors within four years will be transferred to a new position, which is not different from The mandate of the provincial governor. By: Yan Chanthet