After launching the new project, Orchidu Pochentong has been selling out for the first time, and now the company has decided to launch the next phase with the best offer ever for customers this weekend.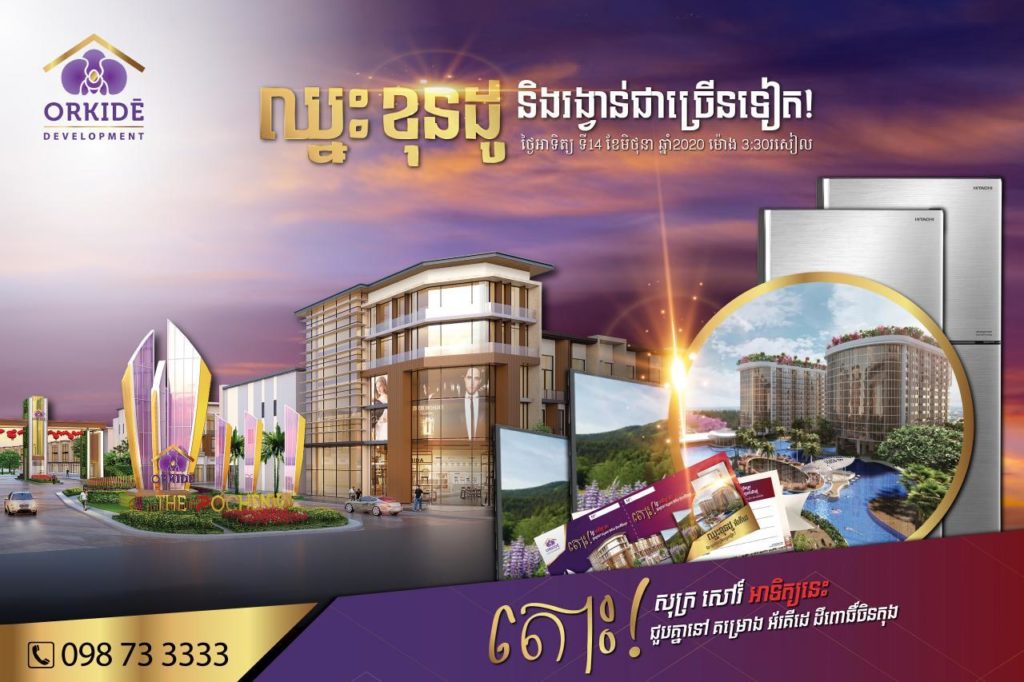 Friday, this weekend! Orchidor Pochentong Project offers customers special promotion All customers who buy or book a variety of villas, villas, single villas and any type of business house will get instant lucky draw with the chance to win the 2004 Orchid Condo Unity and numerous fridges and televisions prizes have never been available. Buy or book more! Get more lucky tickets and more chances to win prizes!

The lucky draw on Sunday afternoon, Sunday, June 14, 2020 at 3:30 pm, followed by the band of Chuon Chan Tithy, a singer singing (Pochentong at Kok market), which is well-known on social media. And join the beautiful host, the rich and rude listener Razi.
It should be highlighted that Orkide Development's new project, Orchidau Pochein Tong, develops over a total of 23 hectares of land, including nearly 1,000 luxury residential units, such as the Tulip Shop House. Sunflower villas and single-family homes (MariGold) and all types of homes are designed to meet modern lifestyle requirements.
Meet at the project site: https://goo.gl/maps/EufUi9MpPTd2VqJz8
For details, please provide your mobile phone number via the mailbox https://www.facebook.com/orkidedevelopment/?ref=bookmarks Or contact us on 098 733 333/085 999 809 ៕