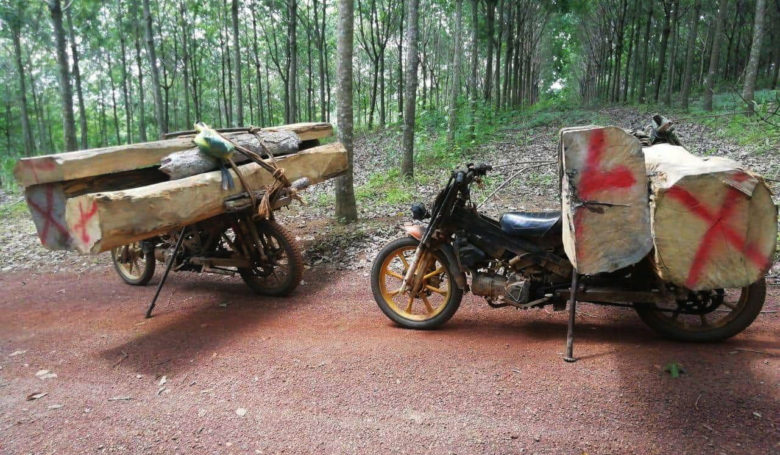 Ratanakkiri Province: Reports indicate that there were 2 motorcycles and 5 pieces of wood on motorcycles (no) Still measuring) that a stranger escaped, who was stolen and hidden at a geographical point in Lum village, Pak Nhay commune, district Oryadao, Rattanakiri Province.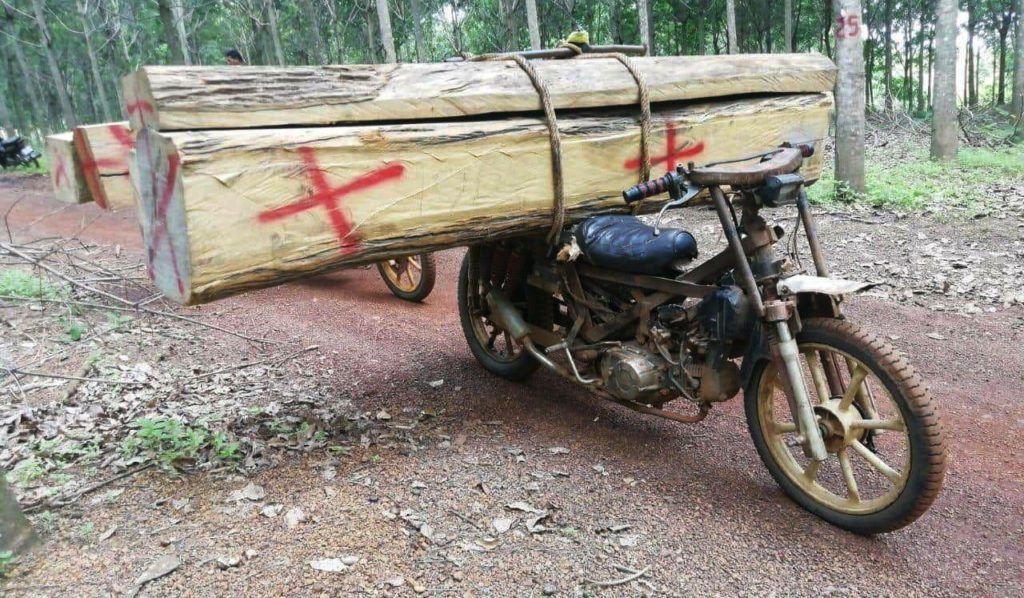 The report added that the working group transported and stored at the O'Yadao District Gendarmerie base to wait for the handover. To the Forestry Administration to manage according to the procedure.
Please confirm at 9:20 AM on July 21, with the coordination of Mr. Leang Ou, Deputy Prosecutor of the Prosecutor's Office Rattanakiri Province, O'Yadao District Gendarmerie Local Force led by Brigadier General Sok Min, District Commander, in cooperation with Joint Forces led by Mr. Sim Lin, Deputy Governor District and Deputy Chairman of the District Sub-Committee for the Prevention and Suppression of Natural Resource Crimes in O'Yadao District. When the search team found the search.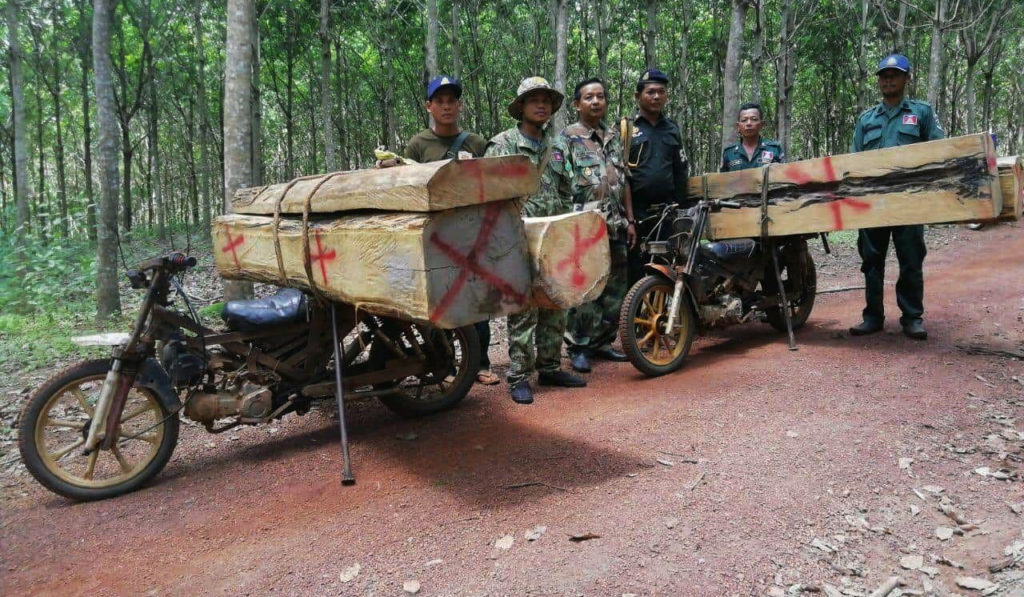 More information on Koh Santepheap will be released later.