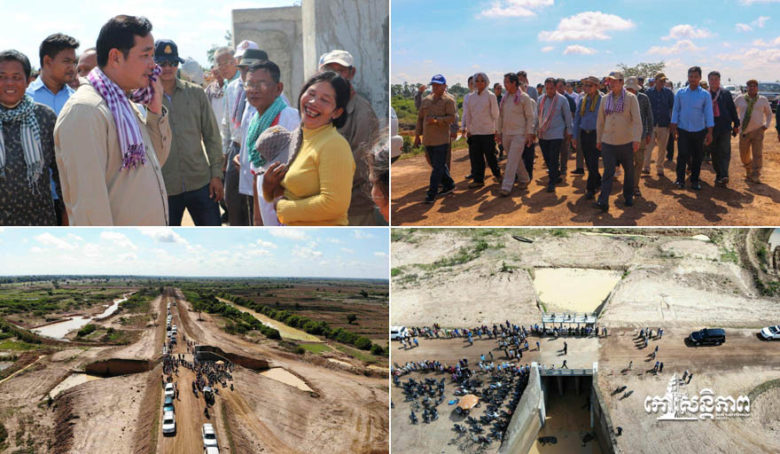 Kampong Cham Province: A 3,900-meter-long drainage dam left over from the Pol Pot era was developed and repaired by the authorities. Three fields for irrigating rice in both dry and wet seasons, more than 3,000 families in the border of Prey Chhor-Cheung Prey district are 100% completed . With that, HE Un Chanda, the provincial governor, plans to plant about 3,000 Sdao trees along the back of the dam for the purpose of providing shade. This also turns into an attractive resort in the rainy season.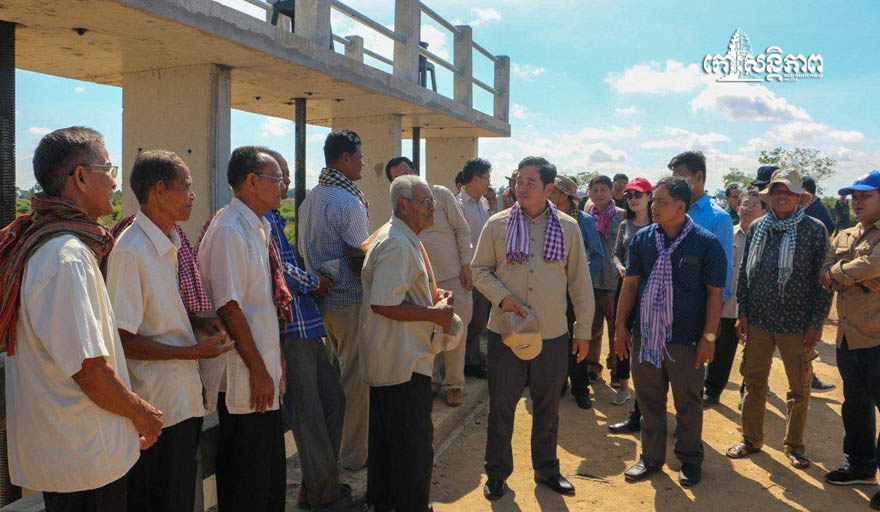 Mr. Saing Chhorn, Samrong commune chief, said that in the past, when the dam was not repaired, people living in Samrong commune Prey Chhor district, when growing rice in the dry season, is facing water shortage. However, the district and provincial leaders took care to provide oil for pumping water to a main canal and then pumping. Rice, respectively.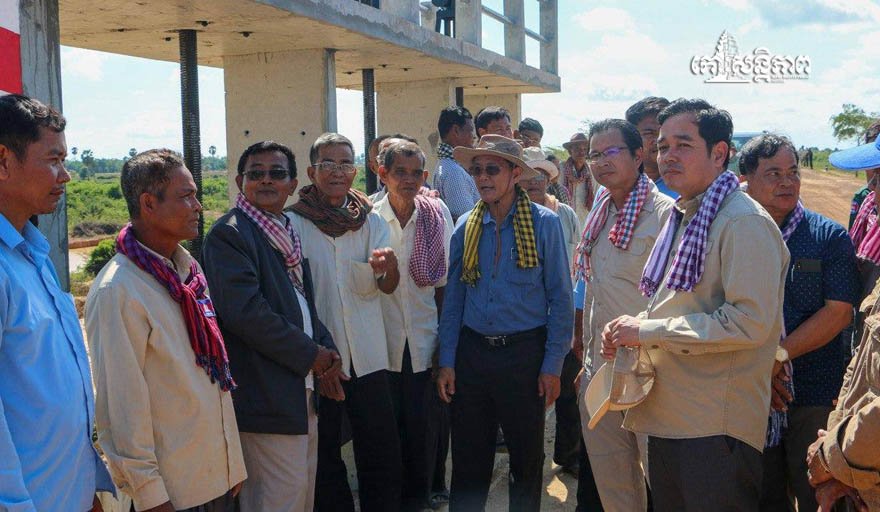 In the morning of July 18, 2020, HE Chhea Bunrith, Director General of Technical Affairs of the Ministry of Water Resources and Meteorology, said that And HE Un Chanda, Governor of the Provincial Board of Governors, Deputy Governors and many colleagues inspected the achievements of the diversion dam. Already built.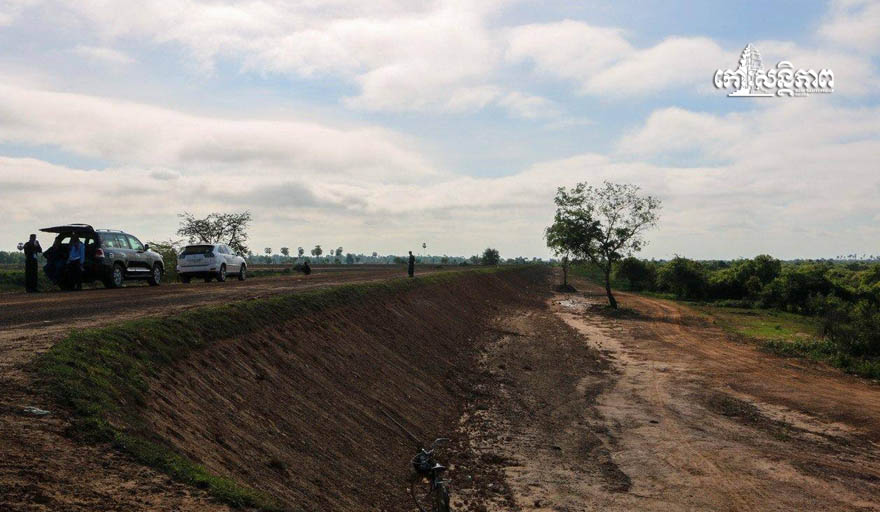 The people in Samrong and Prey Char communes in Cheung Prey district were very happy. This is the attention of Samdech Techo Sen, Prime Minister of the Kingdom of Cambodia, who always considers the well-being and hardships of the people. . In Samrong commune as a whole, this diversion dam can irrigate about 450 hectares of rice in both seasons and provide benefits to To the farmers' fields more than this.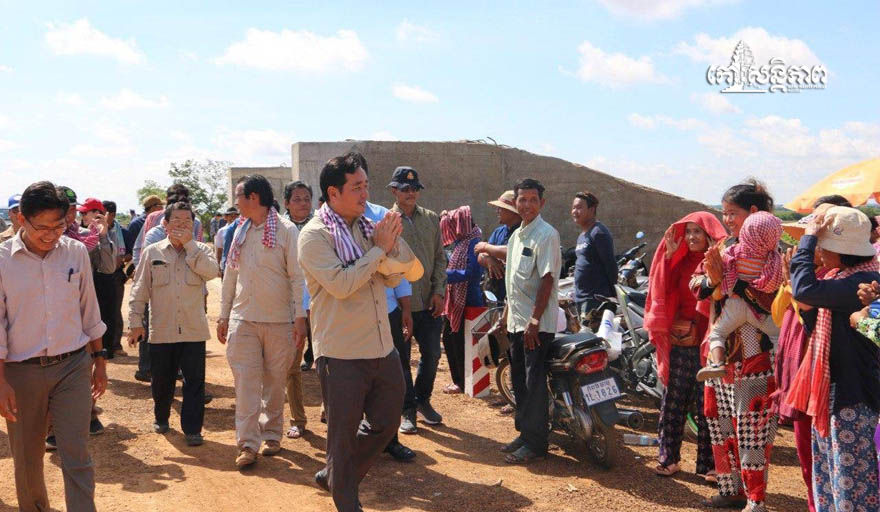 We would also like to thank the Provincial Governor as well as the relevant institutions for their efforts in helping to build this diversion dam to serve Benefit to the national society. Separately, the provincial authorities are planning to plant saplings along the back of the dam, so he will ask people to take care of and pile up The seedlings grew well and provided human benefits.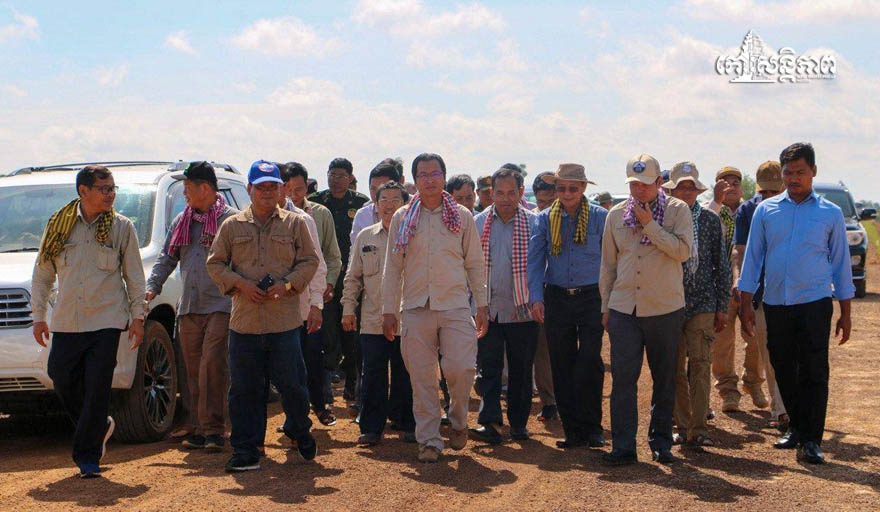 When the dam was built during the rainy season, when the water rose like the back of the dam, it became a tourist attraction. Come and play. According to a water resources official, the reservoir has the capacity to store about 12 million cubic meters of water for Irrigated 492 hectares of wet season rice, 1,250 hectares of dry season rice and 40 hectares of mixed crop for supply Family life.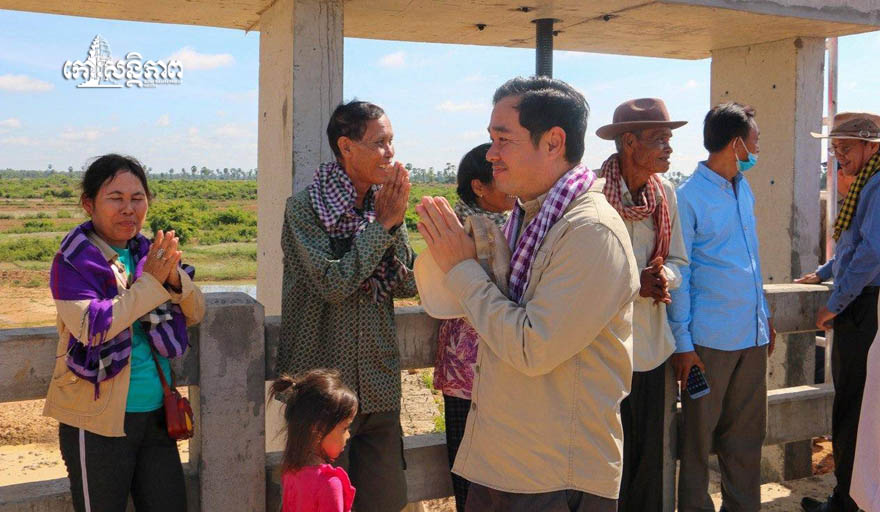 HE Un Chanda, Provincial Governor, also said that when the dam was diverted and asked the people to enjoy. From this dam, we have to take care of how to use it for a long time to irrigate rice crops. And he will assign professional officers to plant 3,000 Sdao trees behind the dam and take care of the forest Flooding, which is a habitat for spawning fish during the rainy season, makes efforts to cultivate more conservation. By: Yan Chanthet