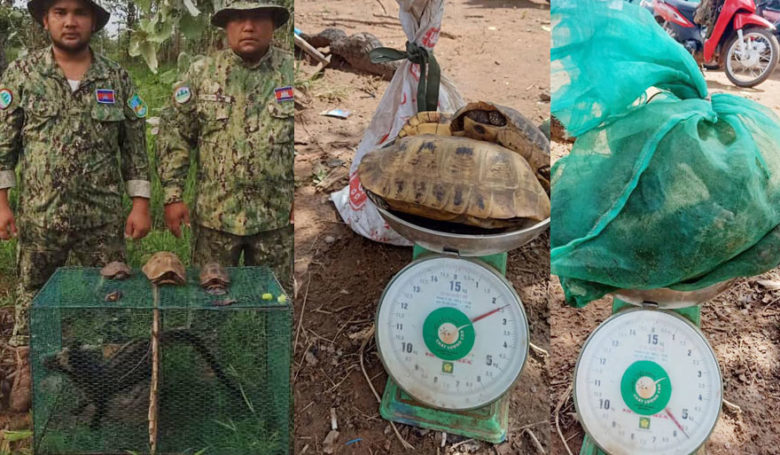 <! –
->
Kratie Province: The Kratie Provincial Department of Environment on May 27, 2020, with officials from the Sambo Wildlife Sanctuary for the purpose of cracking down on natural resources offenses « Types of wildlife offenses »In front of the office is located in Ou Kien commune, Sambor district, Kratie province. According to a report issued by the Ministry of Environment on May 29.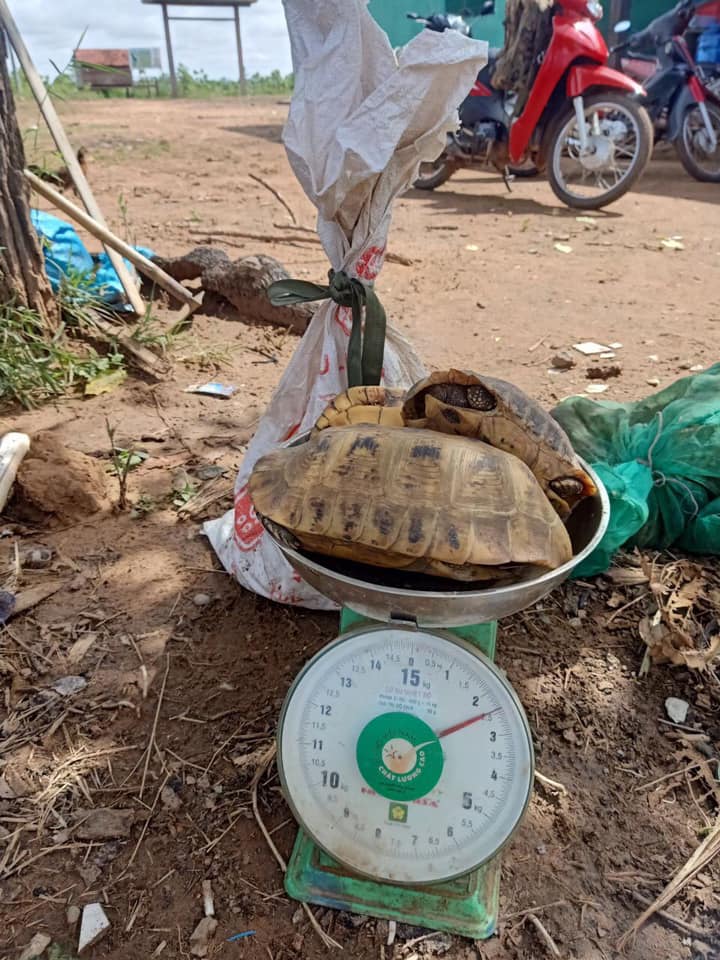 The Ministry of Environment has confirmed that two suspects were transporting wildlife on motorcycles, including two mules, weighing 5kg (5lb) and a snake. One turtle weighs 4lbs 4 and one turtle weighs 2.4 kg. While meeting the two probation officers, they abandoned the motorcycle and fled into the forest. It's gone.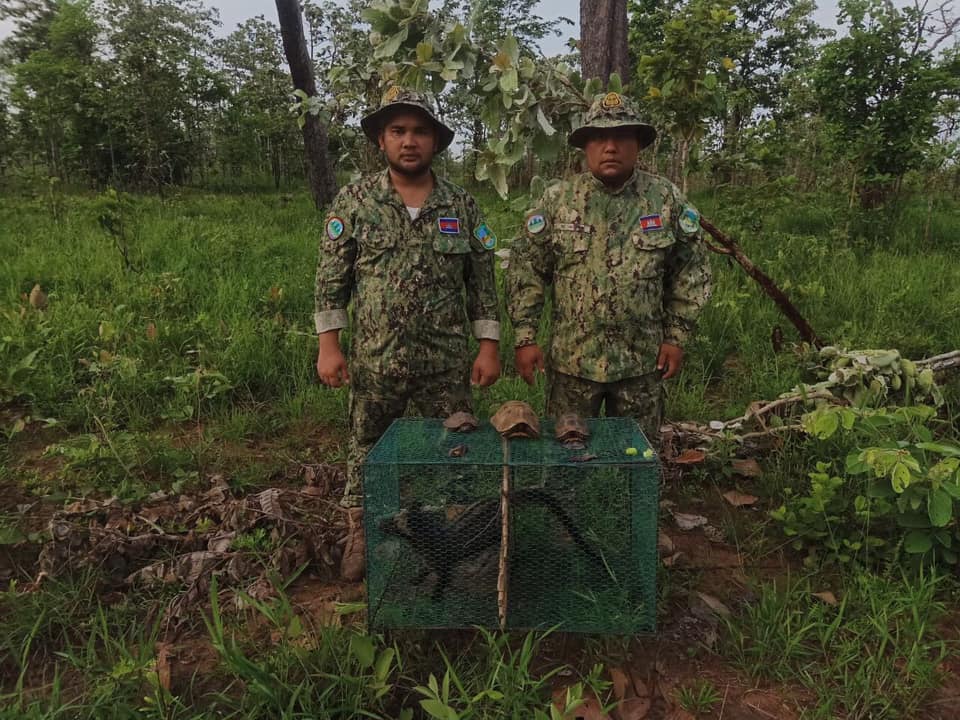 Fearing that all the wild animals had died because they were already weak, the probation officer decided to work. Release them back into the forest. The probation officer is also currently investigating the suspect's case for possible legal punishment.