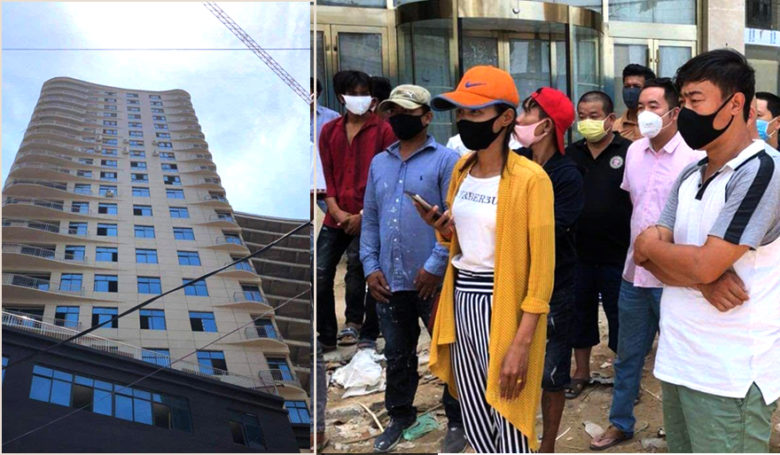 <! –
->
Preah Sihanouk: More than 100 Cambodian and Chinese construction workers gathered in front of a construction site It is located in village 01, Sangkat 3, Kratie town, Preah Sihanouk province
In the afternoon of 6 April, seek the intervention of the authorities and relevant officials to help solve the problem. Them.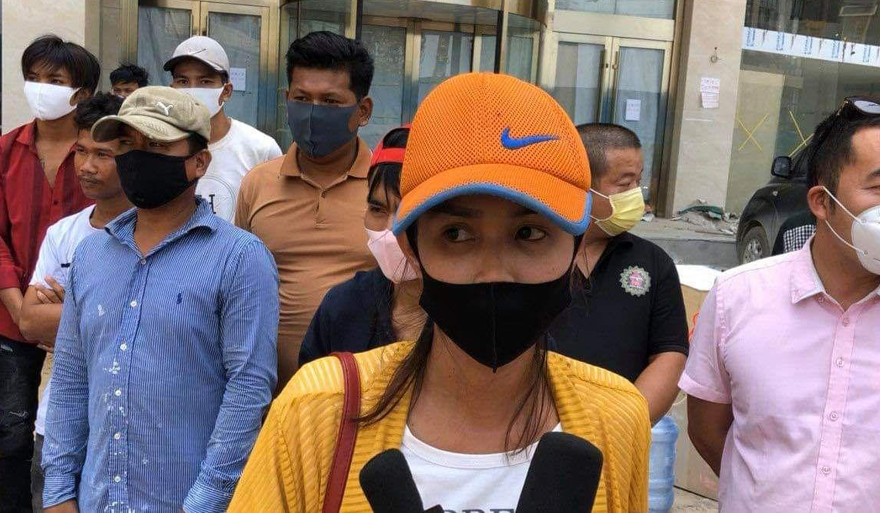 Their problem is that the contractors are responsible for the construction of the 22-storey skyscraper, which is located above and owned by a national company China has not been paid. According to workers who gathered to protest for their salaries, they said that the workers at the site This one has over 100 Cambodians and Chinese.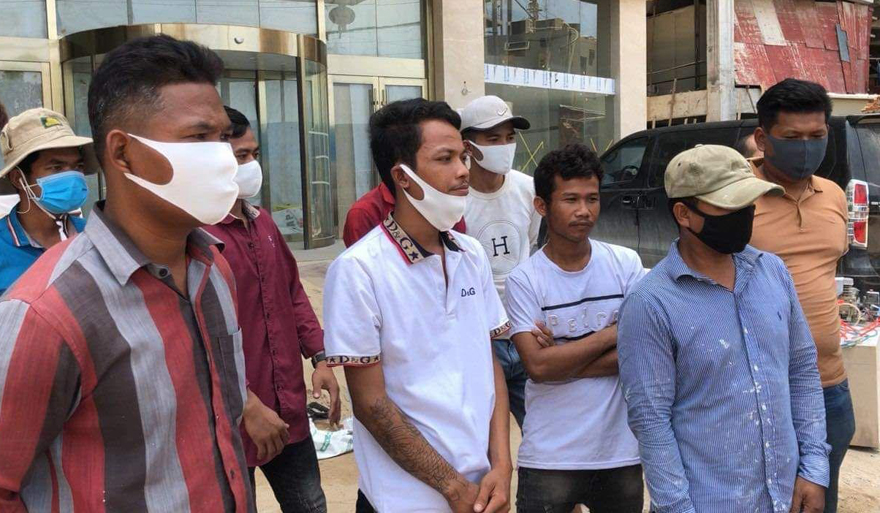 The source said the unpaid leave was extended from one month to the next Over the past four months, the total has been more than $ 10 billion at corporate heads Chinese construction workers avoid paying them wages; they are construction workers in the public The graduates are struggling in their daily lives.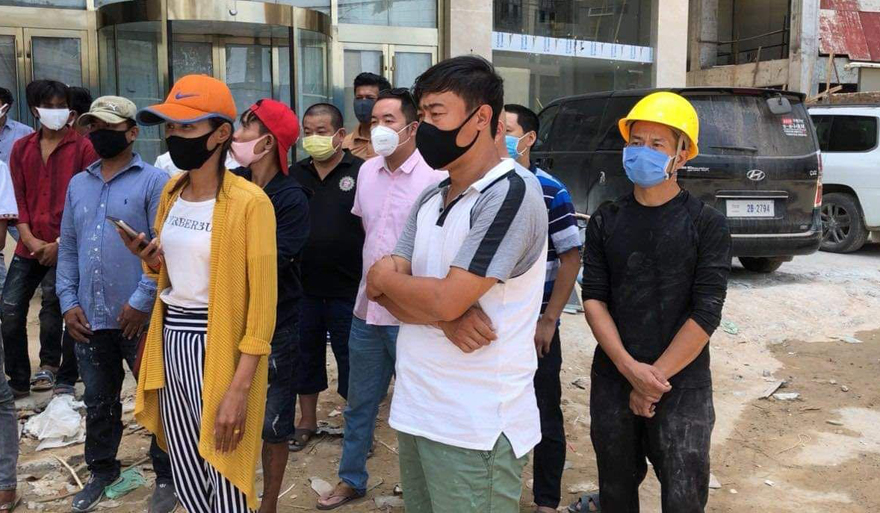 As of 2 pm on the same day, reporters could not ask for confirmation from construction manager. Still, the relevant authorities and officials of the Sihanoukville Department of Labor and Vocational Training are coordinating the solution.