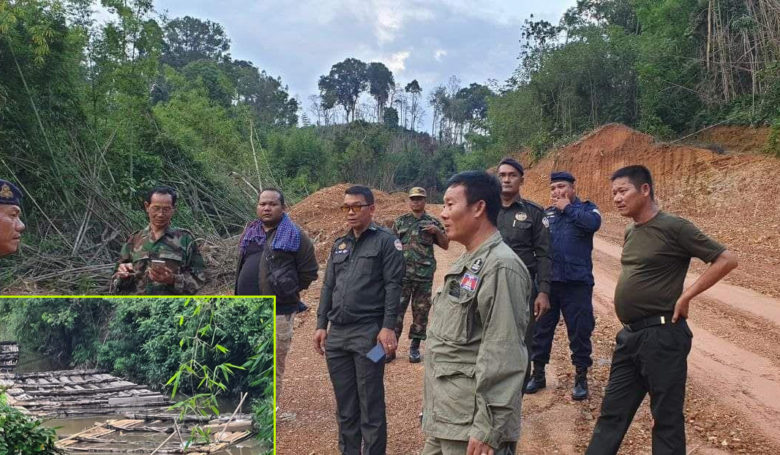 Mondulkiri Province: Members of Mondulkiri Provincial National Committee are continuing to investigate the people behind the timber trade in the area. O'Hugh border to take legal action.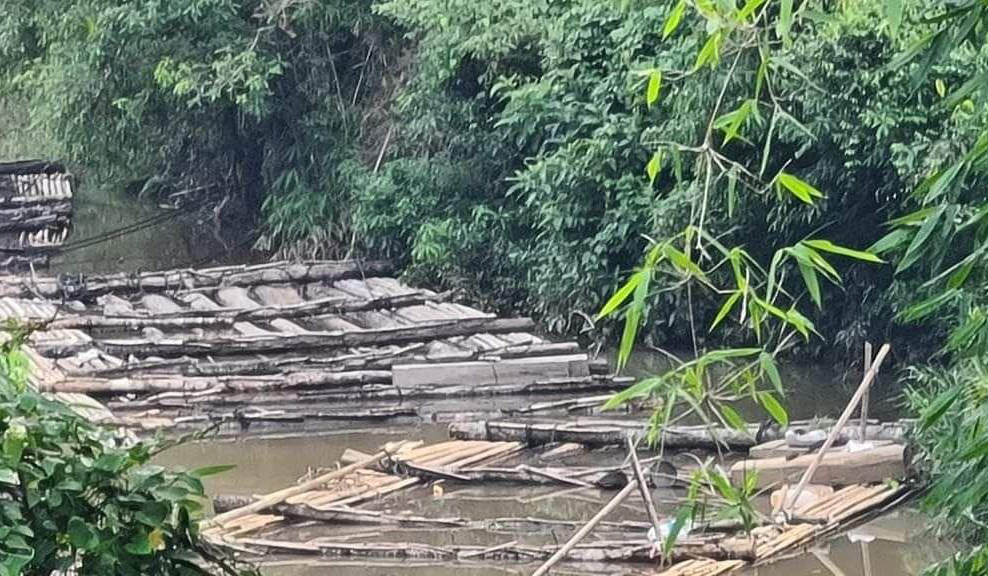 Brigadier General Hem Bonarel, Commander of the Mondulkiri Provincial Gendarmerie and Chairman of the Mondulkiri National Commission for the Suppression of Natural Resources Crimes Knowing this morning, August 5, after seeing this raft business, he ordered an investigation. Urgently find the person behind this forest crime.
This morning, the director of the Mondulkiri Provincial Department of Environment, Mr. Keo Sopheak, said that he would find a way to confiscate the timber and continue to search for sources of Cut the wood in more detail.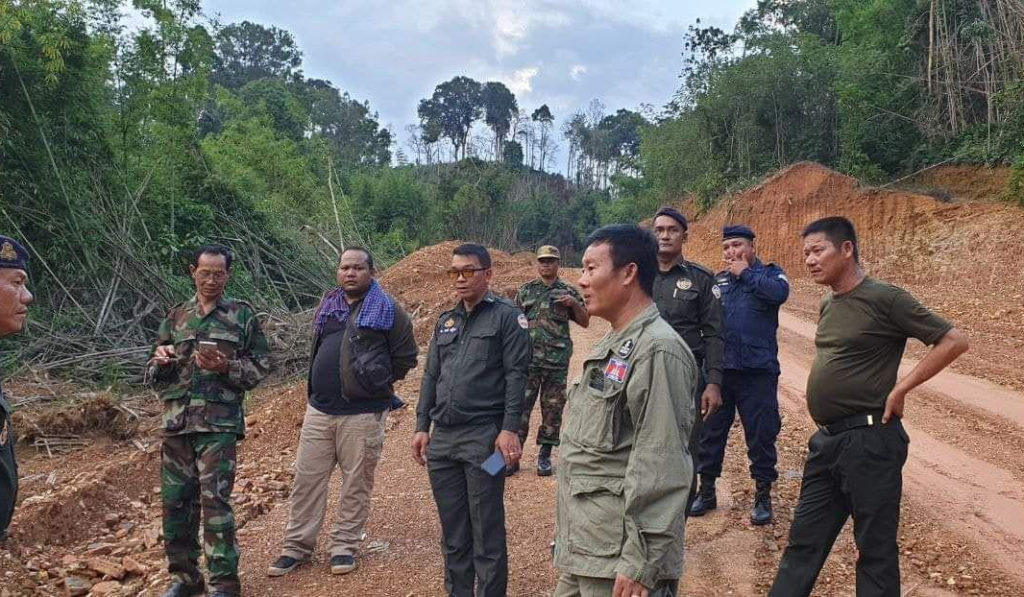 In this case, there is an unofficial report revealing that the timber business was cut from the geographical point of O'Huch Mean Post Mr. Leang Phearoth was also involved with the Border Guard Force, named Lek, as the Deputy Commander of the Squadron. 2 Stand to watch this work directly and under the command of the chairman, including two other bosses. 621 land border guards may also be involved because they are within their jurisdiction.
In the operation led by Mr. Nuon Saran, Governor of Keo Seima District on the evening of August 4, observed that the procession Floating trees parked on the banks of streams on the land of Vietnam, border post No. 61/2 (1) Standard 0717963,3339508, located in the village O'Am, Sre Khtom commune, Keo Seima district, Mondulkiri province.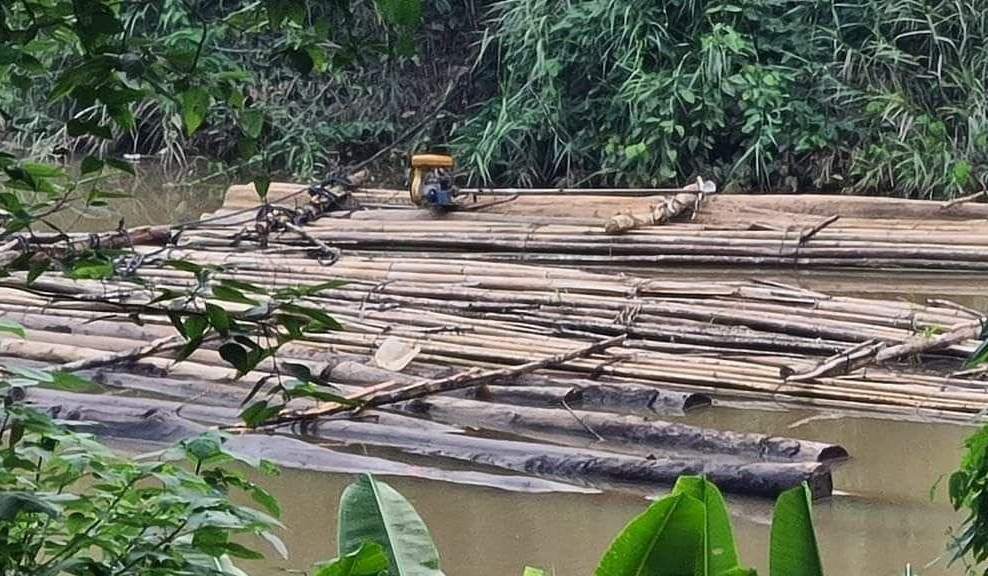 Keo Seima District Governor Nuon Saran As soon as he saw the stop of the raft, he tried to contact the report. Urgently ask for guidelines from the Governor of Mondulkiri, including cooperation from the Vietnamese side. Also, this tree is floating from the above geography and is parked here because it is no longer possible to move forward.
As a first step, the district governor ordered the Keo Seima Wildlife Sanctuary to cooperate with the border guards to continue patrolling and searching for rafts. The stump that has been cut down in the most detailed way.