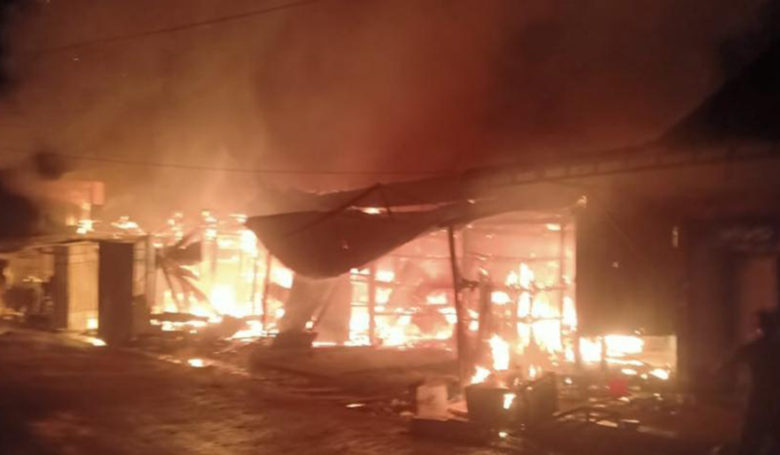 Preah Vihear Province: 6 stalls and 1 house in Chhep district market were engulfed by fire at 4 am on August 2, 2020, according to the news that due to a short circuit in the refrigerator.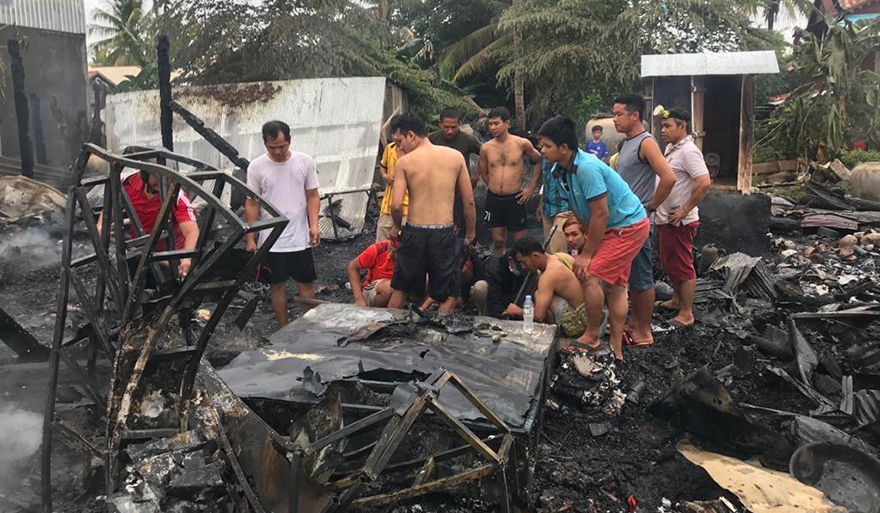 Brigadier General Chhay Borin, Chief of Staff of the Provincial Police Commission, said that in the fire incident, the police force together with The provincial military and the people there intervened to put out the fire by using 4 fire trucks and using 10 water trucks to prevent The fire was not allowed to spread to nearby houses.
However, the fire engulfed the market stall and a house almost completely, along with many other items.