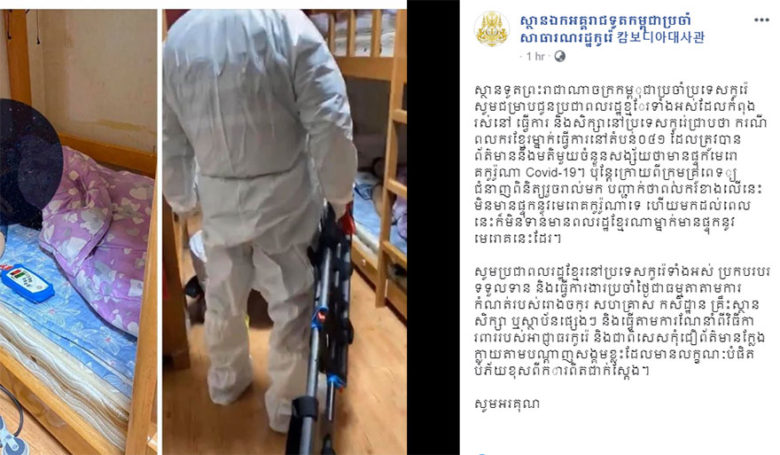 <! –
->
South Korea: The Cambodian Embassy in Korea has rejected a promotion that there are Khmer workers in South Korea It was found to be infected with the coronavirus.
According to the official embassy, ​​the embassy would like to inform all Cambodians who are living, working and studying in the country Korea knows that "the case of a Cambodian worker in area 041 who has been suspected of HIV infection" Rona Covid-19 ».
"But after a medical examination, it was clear that the workers did not contain the virus," the source said So far, no Cambodian has been infected with the virus. Khmer citizens in Korea are living and working daily, as per the factory, enterprise, farm, school or institution. Others follow the Korean authorities' instructions on how to protect them, and in particular, don't believe fake news on some social media sites The nature of fear is different Practical level.
Please note that in Korea, there are Khmer workers as well as Khmer married, Korean couples and Cambodian students There are more than 50,000 students studying in South Korea.
As of February 25, the infection rate of COVID-19 in Korea has risen to 977, including 977. Ten deaths have been reported.