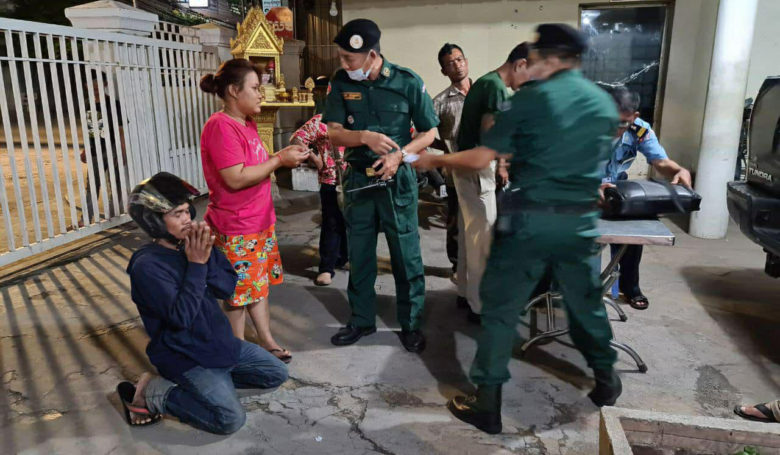 <! –
->
Phnom Penh: Two Poor People Travel by Motorbike to the Capital Fined by police of the Chbar Ampov district police inspector, fined 60,000 riel, but only 6,000 riel people.
Police fined the above man for enforcing a traffic law in Chbar Ampov district on the night of June 2, 2020, in front of the station. Total Street National Road 1, Doeum Ampil Village, Chbar Ampov 1 Commune.
With pity and sympathy in the real situation, with only 6,000 riels, Maj. Gen. Bang Darara, the commissioner, issued a personal budget of 60,000. Replacement riel for fines without wearing a helmet.
The Deputy Commissioner also advised people to follow traffic laws for the purpose of protecting the lives of your property and others.
Excited for the commemoration, the people thanked the Deputy Commissioner for their understanding and assistance with alternative funding. He was fine for this one.