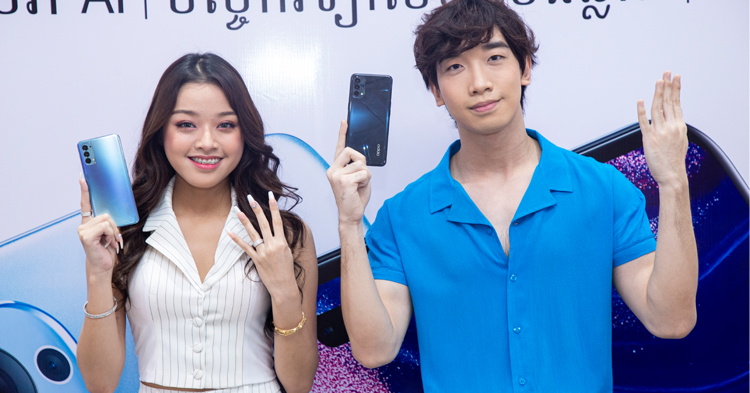 Phnom Penh: OPPO, one of the leading smartphone companies in Cambodia, has been continuing its competitive activities by launching a series of high-priced smartphones at the first OPPO Reno4 VIP Pre Experience Test at the Brand Store (OPPO Brand Store) Located on the first floor of Aeon Mall Phnom Penh, 1st floor on August 9, with the participation of company representatives, guests, young singers, Mr. STEP, Ms. Reth Suzana, well-known host Mr. Chea Vannarith and Many media friends to testify to test and use the first official OPPO Reno4 in Cambodia.


According to the leaked documents on social media, the OPPO Reno 4 has five new features:
1- This unique new AI camera shows the prominence of your AI Color Portrait Camera / Monochrome Video
2- 960fps Slow motion video recording and Ultra Steady Pro stabilization video recording
3-Intelligent identification technology (AI Enhanced Smart Sensor)
4- Large battery power, fast charging
5- Ability and power, speed.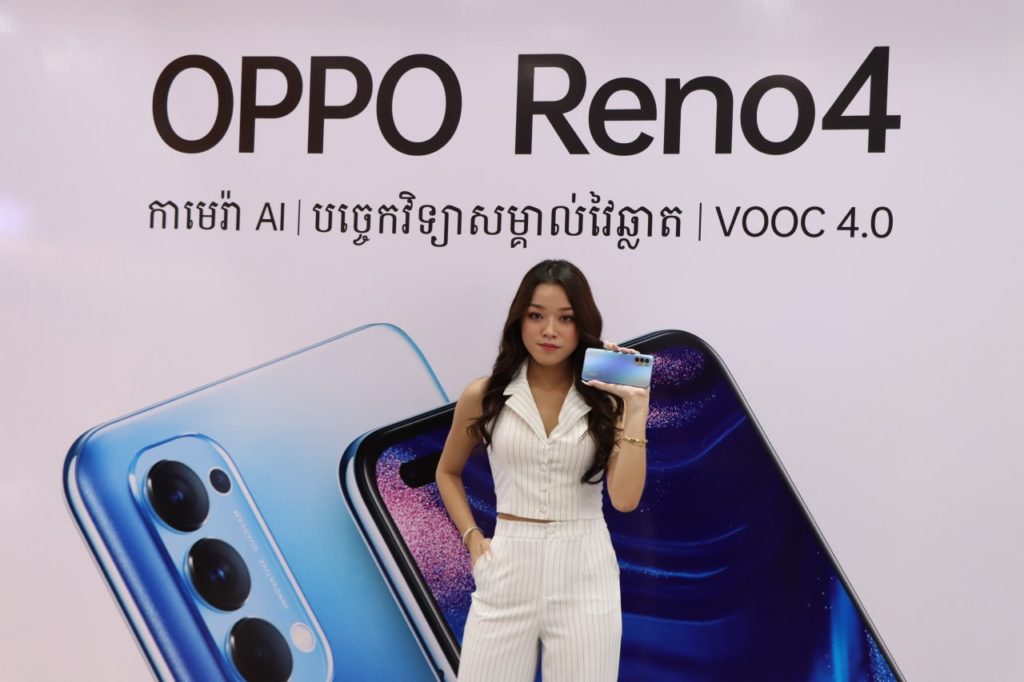 In that program, the speaker who represents OPPO in Cambodia also emphasized that OPPO Reno4 is a prominent smartphone in all respects, including:
AI Color Portrait camera captures more attractive photos and videos with stand-alone
Record more unique videos with a single color and black and white (Monochrome Video)
Slow-motion video recording (960fps AI Slow-motion): Show off your outstanding action every step of the way!
– Increase your prominence under the attractive Night Flare Portrait.
– Ultra Steady Video 3.0 Increase your prominence with video stabilization in all situations, which can record video stabilization both front and rear cameras.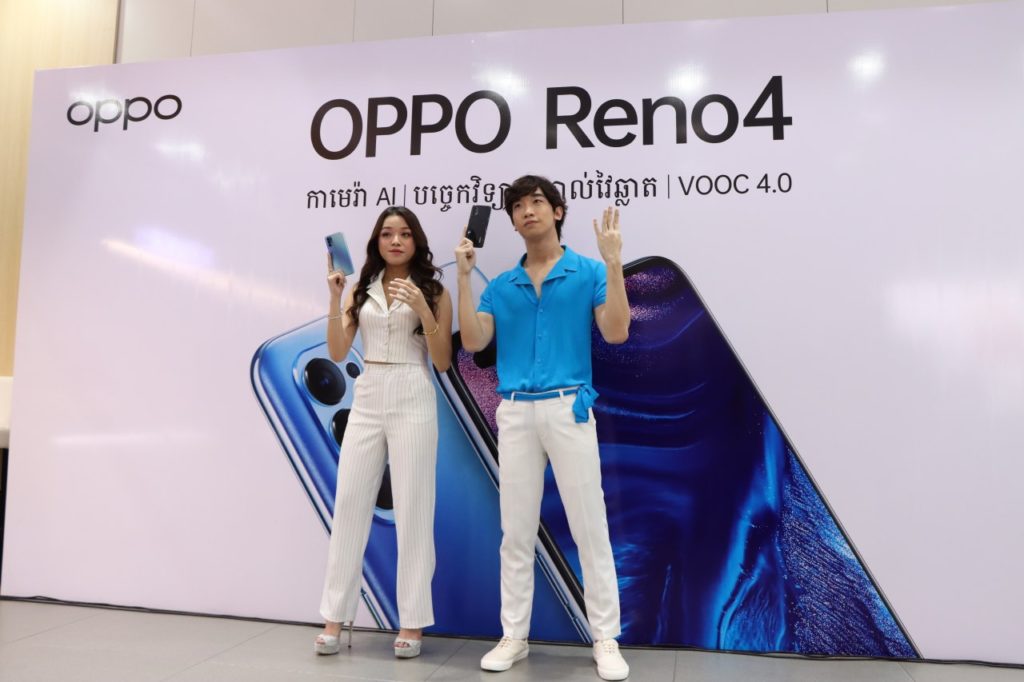 Leading style, luxurious, slim, light, stand out in your hand with a 6.4 "AMOLED screen and a twin screen, large screen, full edge, full of eyes.
Leading performance in your hands, including the powerful Qualcomm Snapdragon 720G chip, 8GB RAM + 128GBROM with a large 4015mAh battery, plus VOOC 4.0 technology, 30W fast charging
– Intelligent identification technology (AI Enhanced Smart Sensor) that shows outstanding capabilities Like human gesture recognition function, privacy protection function, gesture control function, intelligent swivel motion, intelligent screen brightness function
All OPPO smartphones will receive a full one-year official warranty with up to 12 OPPO service centers and locations near you nationwide, offering the fastest repair time of up to 1 hour with guaranteed price. Accurate and friendly.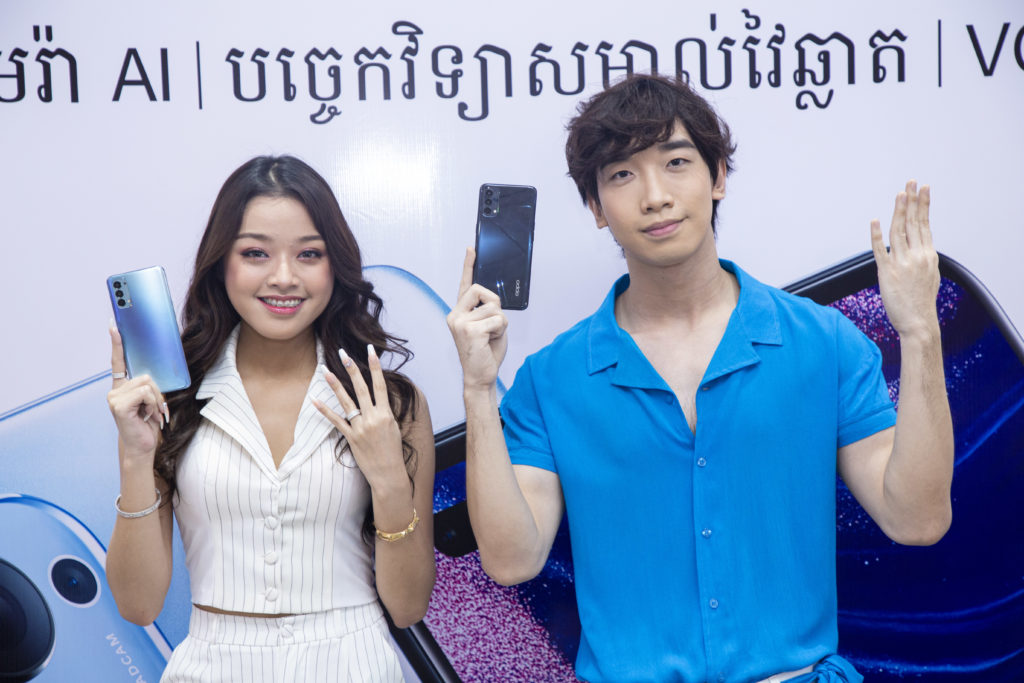 In this program, Ms. Reth Suzana also expressed her special interest "New AI camera functions, both for photography and video, including AI Color Portrait, Night Flare Portrait, which is a professional portrait photography through Blur the background with attractive night lighting, as well as some special features. In particular, I recorded a music video for the song "Doubtful" in a new and unique way, using new functions and technologies from OPPO Reno4 in collaboration with OPPO to show the ability and new technology really different! You will be different . She also added that "other prominent points, including bright colors, popular, luxurious appearance, it is unbelievable that the phone is light but has many functions and high capabilities like this."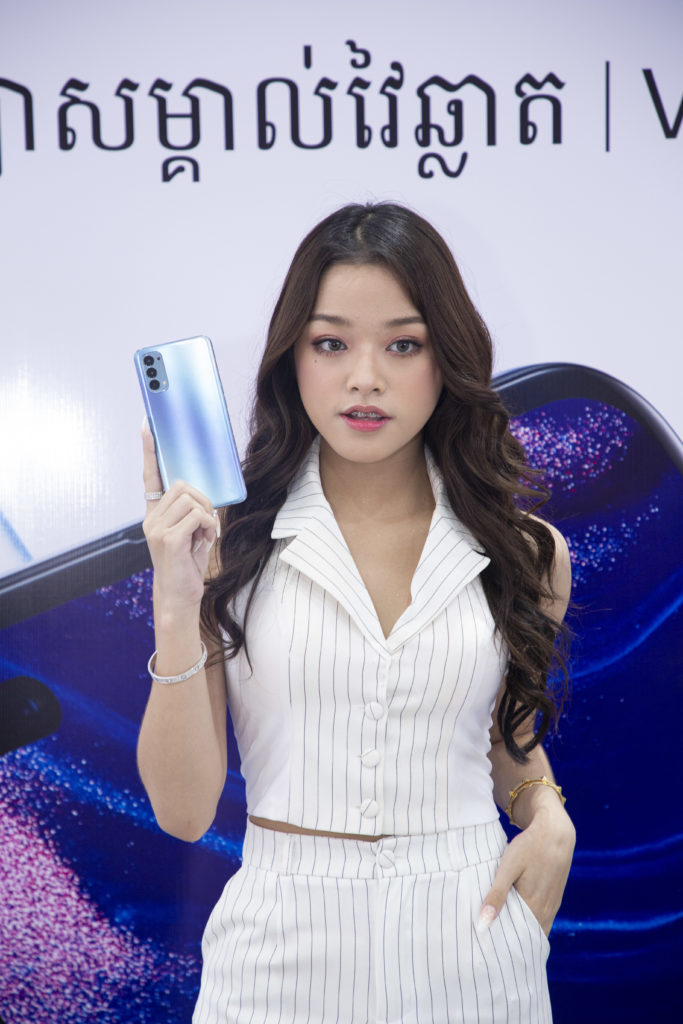 Mr. STEP was very impressed with the camera technology and expressed his excitement, "AI Color Portrait keeps the colors of the foreground more beautiful with black background color correction along with video recording function. Slow motion (960fps Smart Slow motion) The ability to capture higher levels allows you to record more detailed action with the video recording function. What I really like is the 30W VOOC 4.0 fast charging technology, which can charge from 1% to 50% in less than 20 minutes and charge 5 minutes to watch 2 hours of video. He added that having a Reno4 in hand, whether taking photos or videos, can take any form, any image, any need.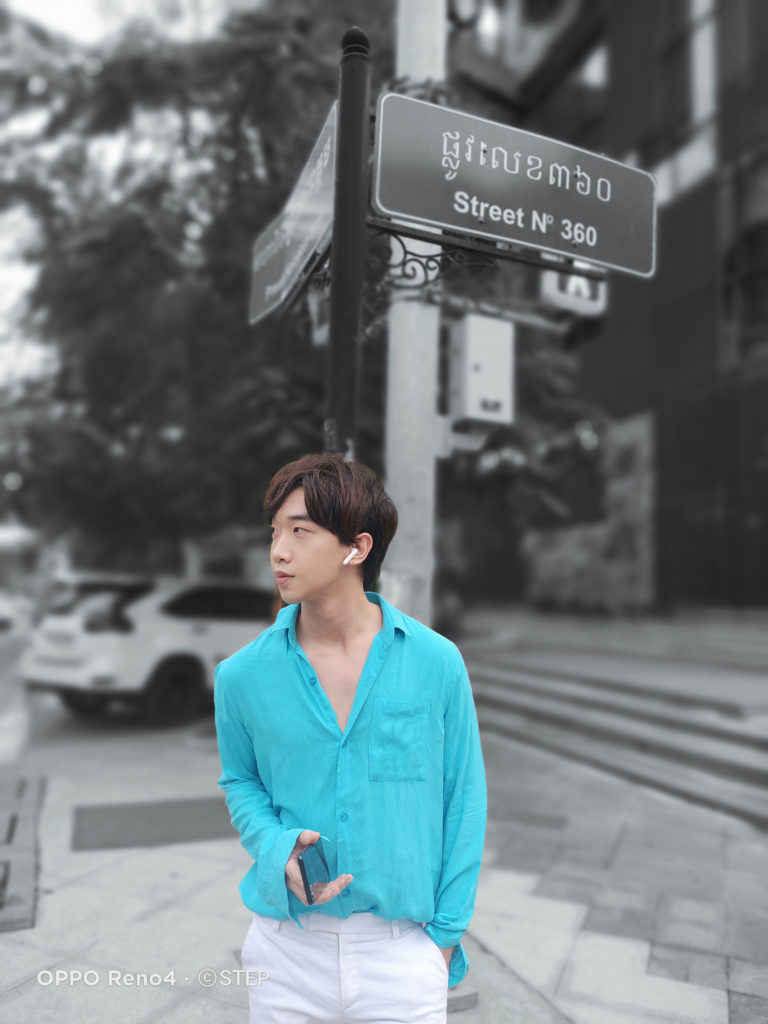 The company also decided to announce a special pre-order without knowing the price (Blind Pre Order) from 10 to 15 August with a special gift worth a total of about $ 290, including a warranty on the new screen. (Price $ 79) During 6 months Travel Backpack (Price $ 49) Beautiful Water Bottle Power Bank 10,000 mAh (Price $ 15) with Smart SIM Special Silver (Price $ 129) Comes with Big Smart Plan Get 24 weeks free internet access ($ 24) and win a free OPPO Reno 4 pre-booked free raffle on the 15th of August! Broadcast on Hang Meas TV and live on OPPO's official Facebook page. Collaborative Articles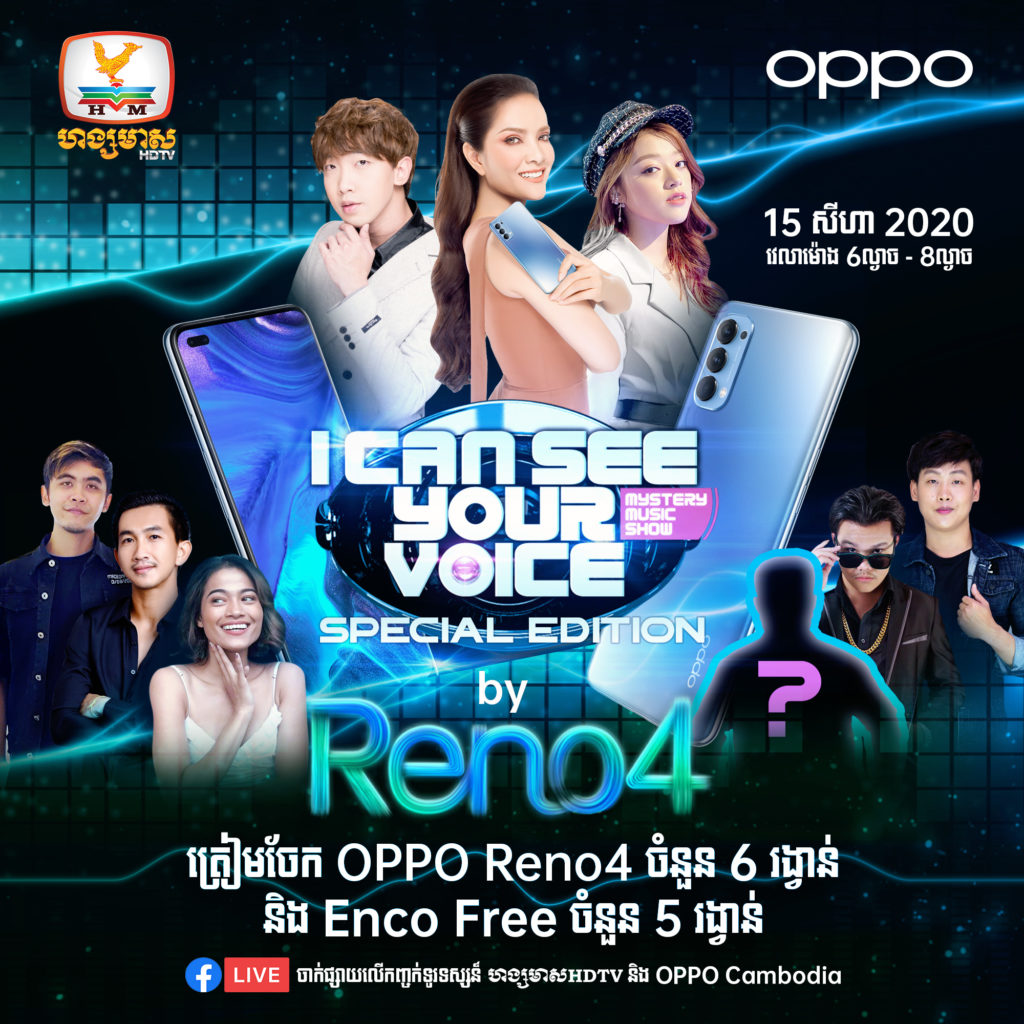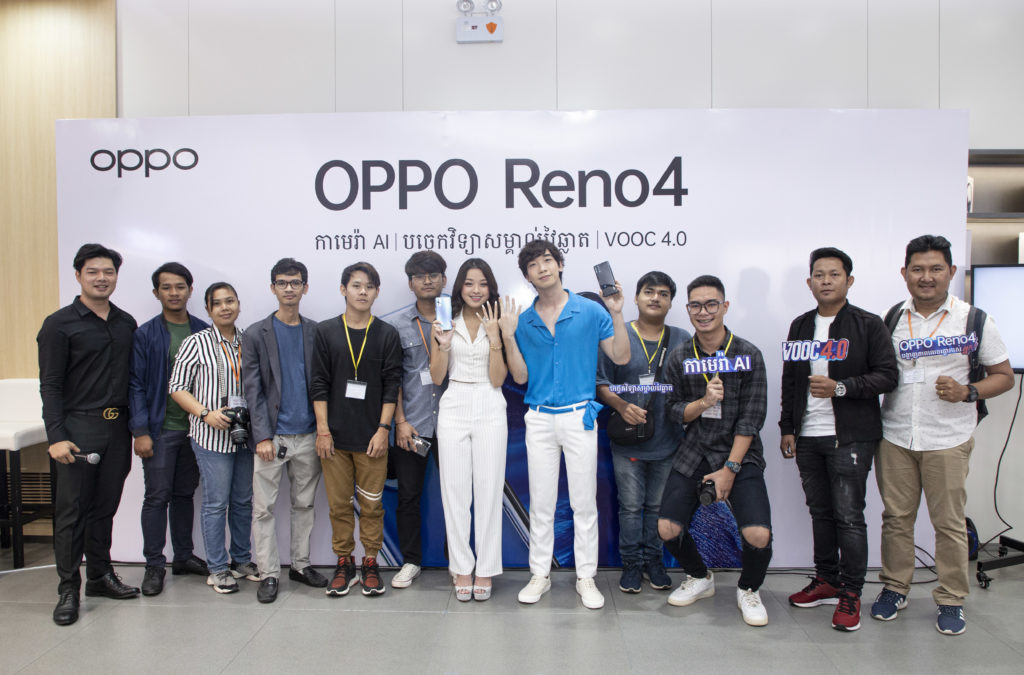 Let's watch a sports video about all the features before booking:
Here is a special video clip of the launch of the new series of phones that will be broadcast live on OPPO Facebook on the 15th: