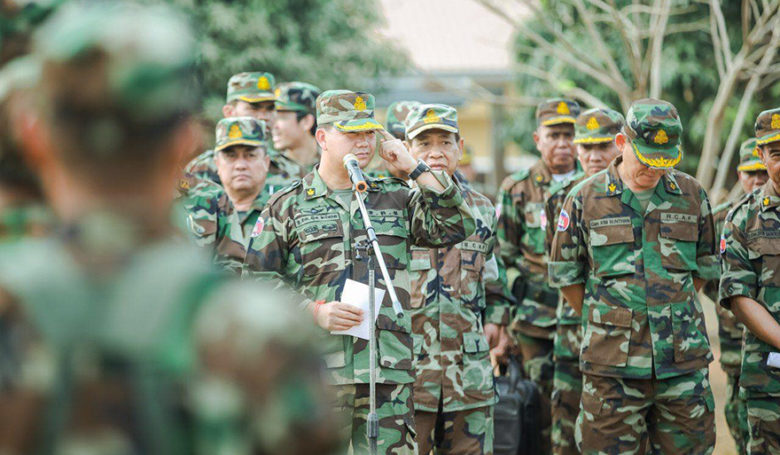 <! –
->
Stung Treng and Siem Reap Provinces With new recruits enlisted in the Army in 2020 for a visit to the Army First, the garrison, part 1 and at S Leaving the 4th Brigade, 4th garrison of Stung Treng and Siem Reap, March 18, 2020.
Along with congratulating and admiring the presence of new soldiers, Lt. Gen. Manet also urged the new troops to take over. Pay close attention to military instruction during field training to stay safe and keep learning Well done, both for yourself and for your cooperation To reach the end of all sessions.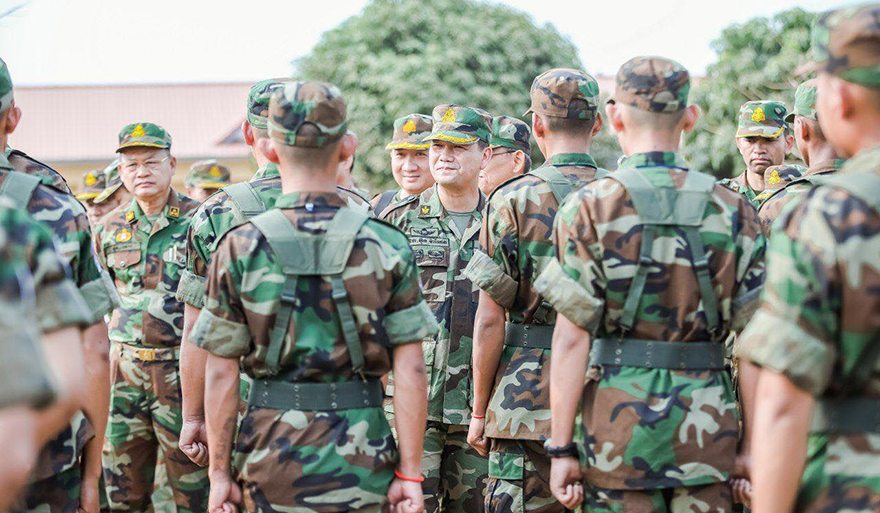 Lieutenant General Manet said the three-month training was crucial because it would serve the future of the ministry. Over the long term, it continues. At the same time, it is a career opportunity that is hard to come by, as the selection is made carefully by the selection of Thousands of candidates through the Commission's clear assessment.
Therefore, perseverance, perseverance, perseverance, solidarity, respect for discipline, and training to stay focused Finishing can become a full-fledged soldier with the ability to be proud of his family.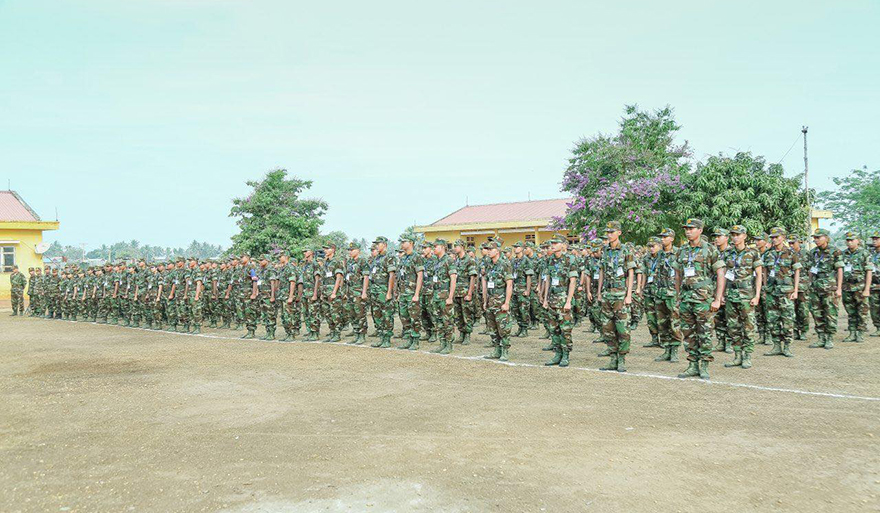 He also said that in the current phase of peace and stability, all new soldiers who have decided to serve The army is going through this training, no matter where we come from, we are in the military. The same RCAF has the same rules that apply in every way Give our Soldiers the opportunity to strengthen ourselves, strengthen our Army.
He also advised that all soldiers must work hard to absorb the knowledge and military skills provided This training is designed to ensure the basics of military service: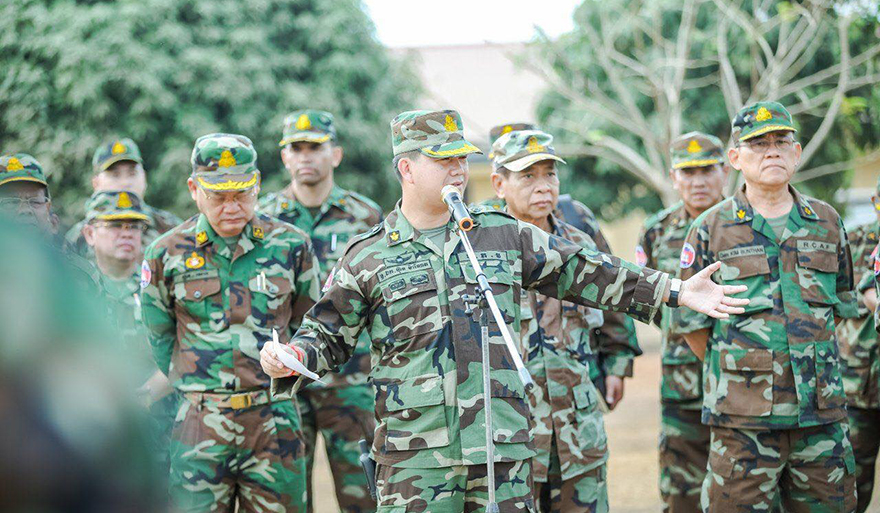 The first is an understanding of the life of the army, how the army works not only in uniform but also Give up individuality, work together as a team, collaborate, help out with each other, live with common discipline, and have Proper timing.
Second, the responsibility of the collective and the individual, from the understanding of the role of the military officer, the discipline. Army and adherence to strict rules, codes and regulations for self-discipline and enforcement. Approval from top to bottom.
Third, the acquisition of military knowledge, rankings, exercises, and tactics, including physical training, and A strong sense of self through the pursuit of self and the military.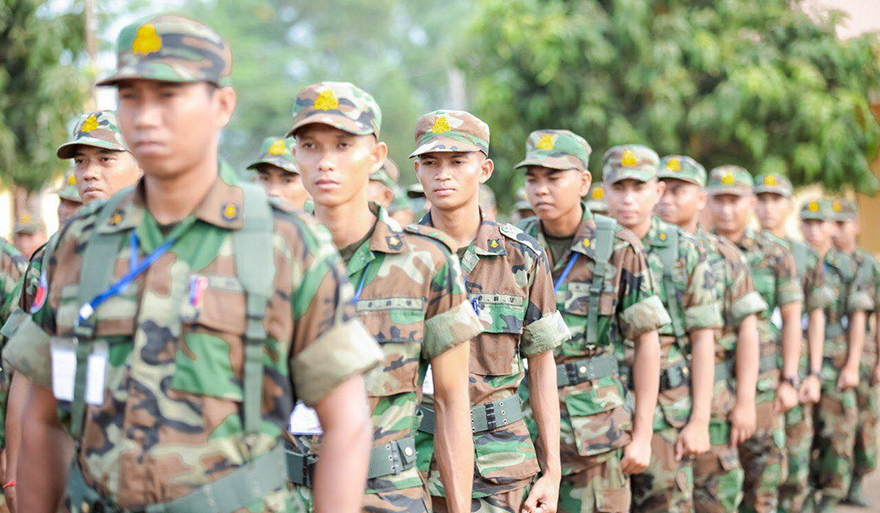 The Lieutenant General also mentioned that long or short training sessions are not a major issue; Take serious care of learning. At the same time, take the opportunity to make friends and make a lot of generational memories and to keep the tradition of solidarity in the aftermath. Finishing the course because we are the same army has the same task: to unite to maintain peace, security and territorial integrity.
He also expressed his gratitude to the heads of the Royal Government, the Ministry of National Defense, the General Command and the senior Lead the Army on securing supplies for this training and highly commend the 1st Division troop leaders; Staff Sergeant 1, 4th Brigade Leaders, 4th Brigade Management Team, Military Troops and all relevant professional bodies Efforts have been made to direct, manage, coordinate and implement the training process so far. (Edited by: Bopha)