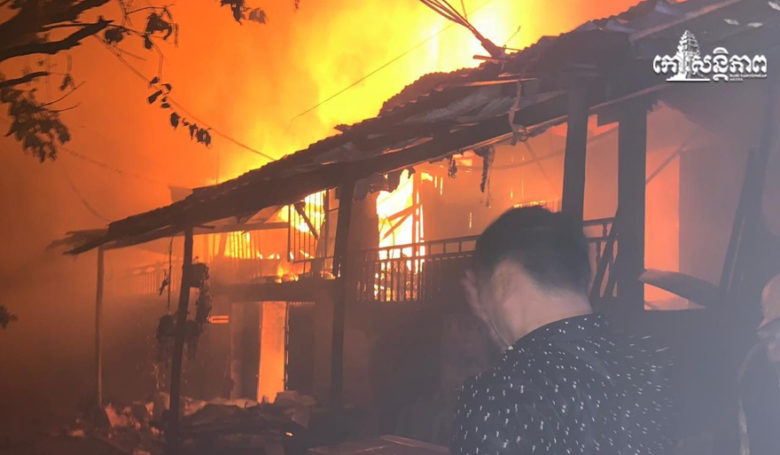 <! –
->
Phnom Penh: At least 12 stone and wood-reinforced concrete houses are equal to 19 The family became completely consumed by the fire, including a large fortune.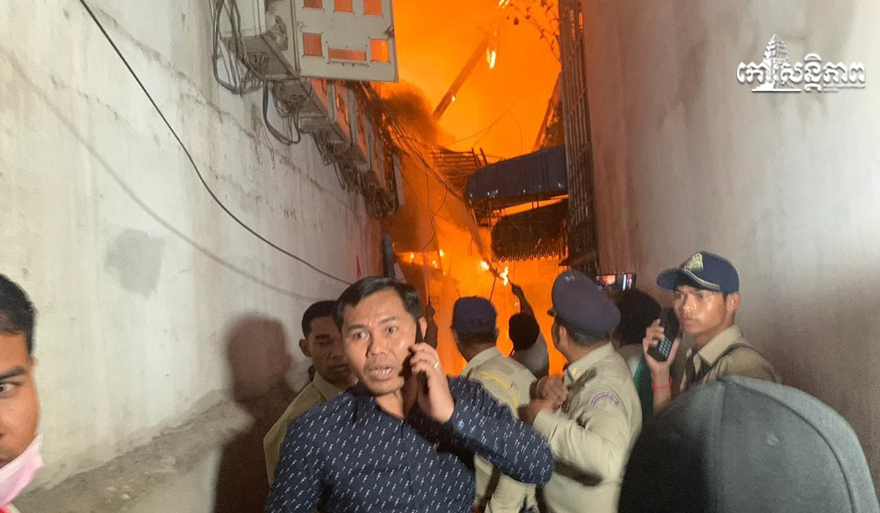 In the case of the blaze, the shock of a large number of local police forces and fire trucks From anywhere up to nearly 50 vehicles came down to intervene to help spray the water.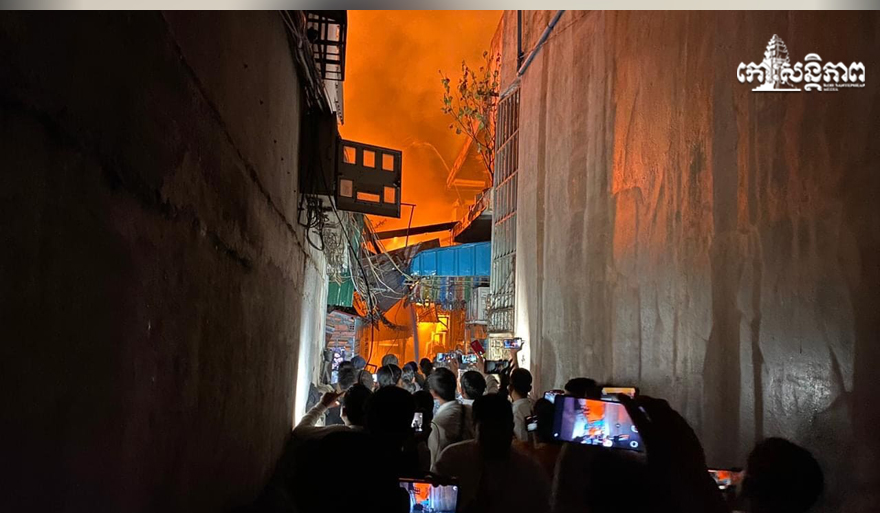 The incident happened at 5:30 pm on February 25, 2020 at the corner of Chroy Changva bridge. West of Group 221, Street 72, Village 17, Srah Chak Commune, Daun Penh District.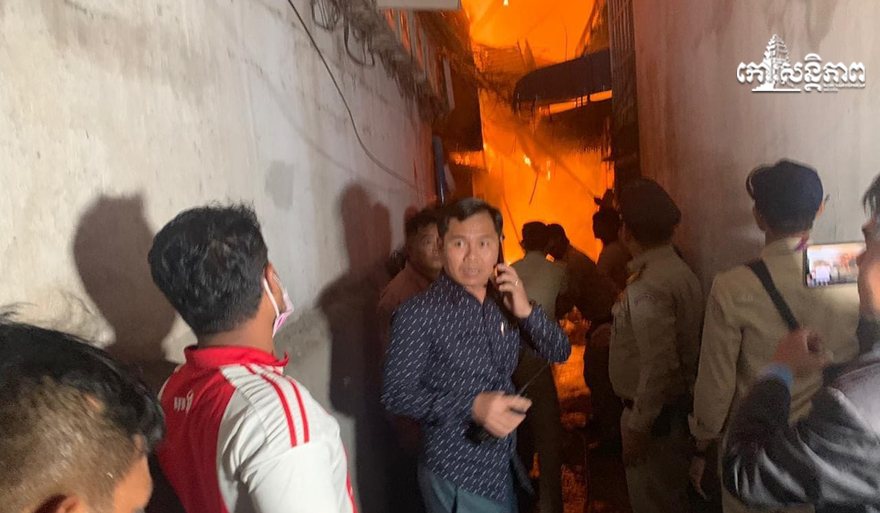 According to Daun Penh district authorities, prior to the incident, flames had been burning and the fire was burning. Black smoke from a house owned by Ouk Seang, a 60-year-old male businessman, was sold.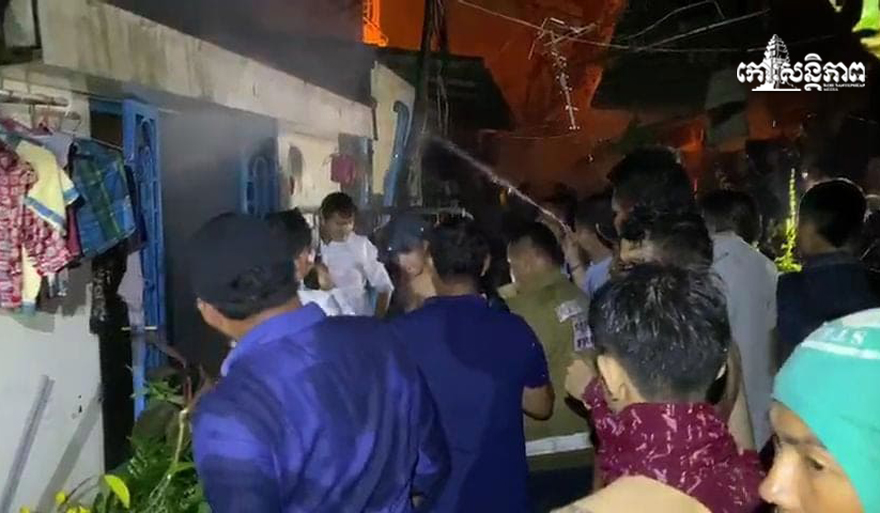 According to the source, residents of the neighboring area also rushed to the area Several fire extinguishers, some pulling pipes, others sprinkling water, but not extinguishing Also, some people were in a hurry to get their belongings and items out The house to find a place outside attention.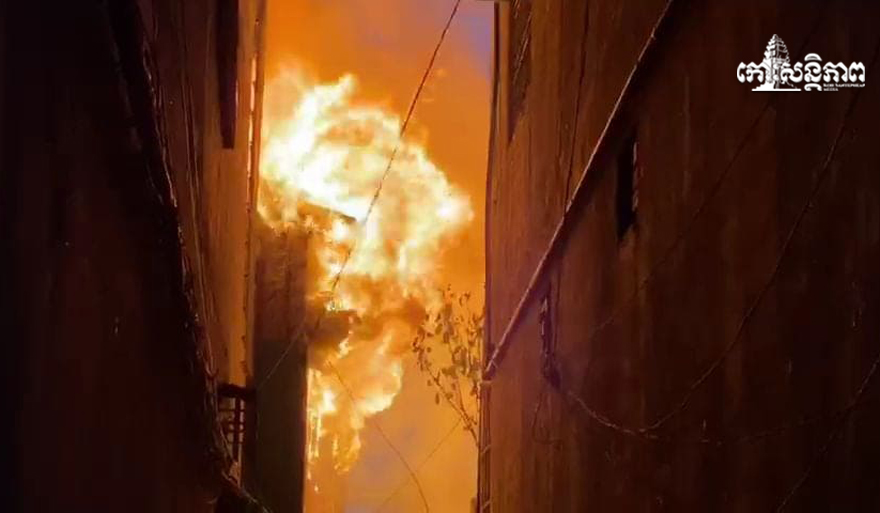 According to the source, the fire continued to burn, spreading from house to house and causing it To the surprise of many authorities in Daun Penh District, many water truck drivers also Arrived at the scene of the water spray intervention but White The fire situation is burning and spread from house to house uncontrollably, calling his fire truck. The Phnom Penh Municipal Police's Fire Prevention and Mitigation Office, including fire trucks from nearby Angkor temples A total of 46 vehicles came down to help Too.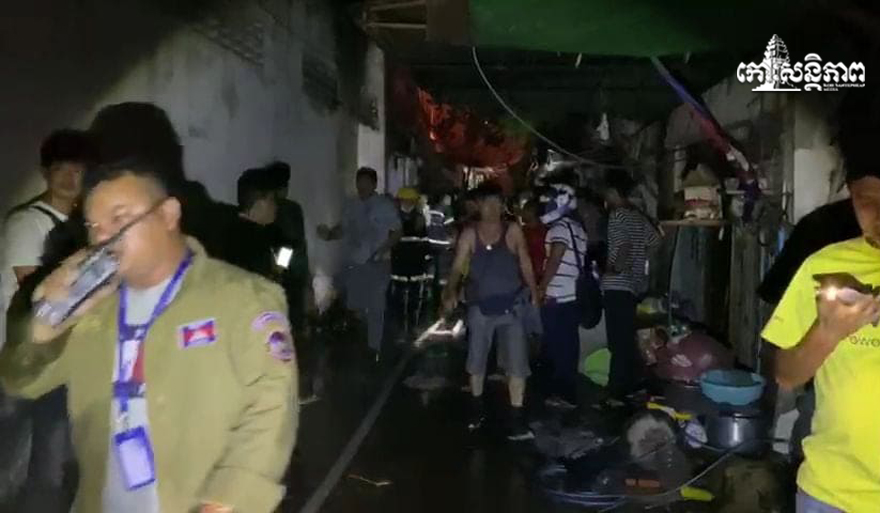 The source added that due to the narrow aisle the fire truck was not accessible and more The scene consists of a house made of stone below a wood, a tin roof, or a concrete slab measuring up to 4 meters wide. By 8 meters, 4 meters by 15 meters, some 5 meters wide Multiply that by 15 meters, from 8 meters by 10 meters to 9 meters by 9 meters Constructed adjoining flames spread quickly, making it difficult for law enforcement to extinguish the fire.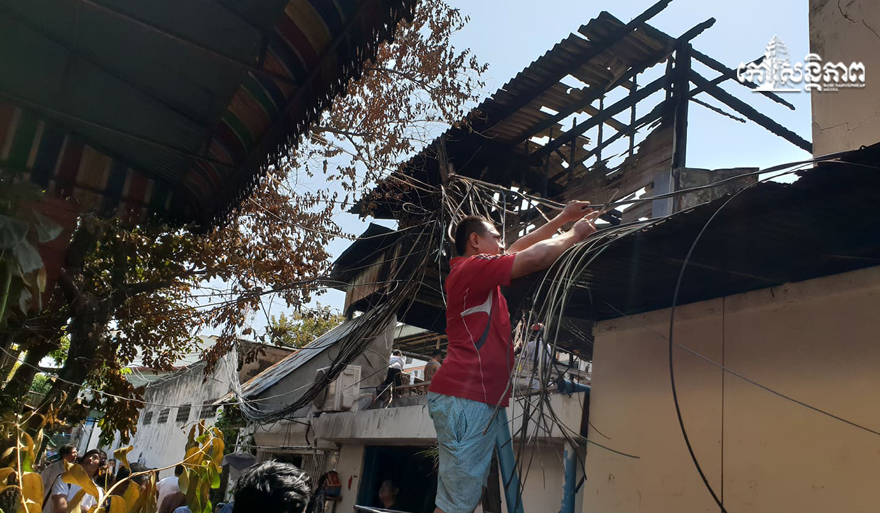 In the case of the fire that destroyed the 12 houses above, the force is not yet known why. It is not yet clear how much damage the property will be waiting for Further research.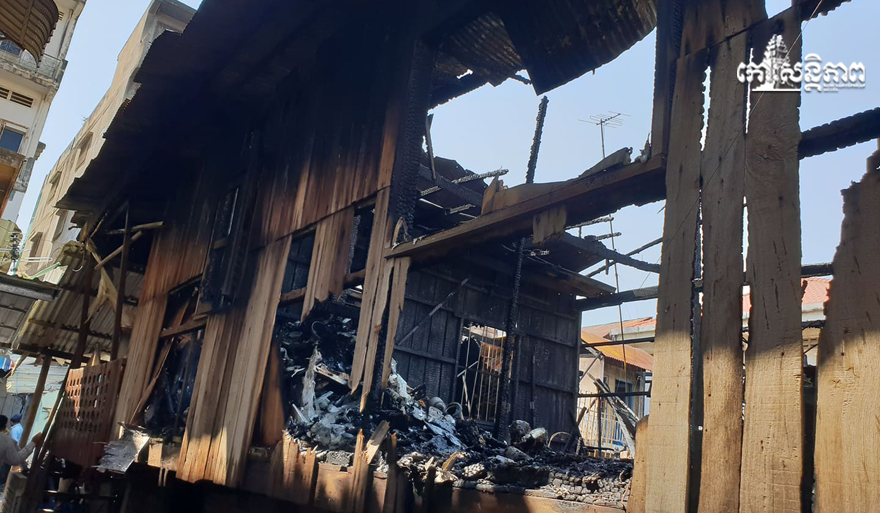 In the case of the fire, a house made of stone below the wood on a tin roof or concrete was burned. A total of 12 houses total 19 families, including a large amount of property. With 111 fire trucks extinguished by 8 pm on the same day ៕ (Editing by: Thida)