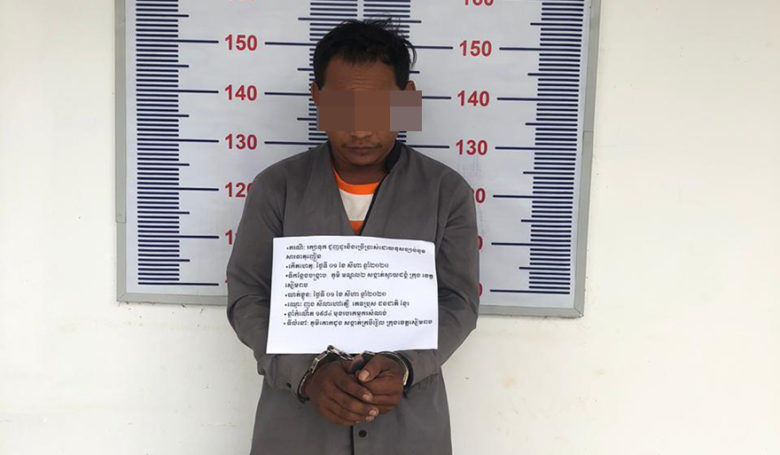 Siem Reap Province: Anti-Drug Bureau Forces in Cooperation with Road Traffic Bureau Forces Aim to Check and Tighten Road Traffic Laws in On the street until the arrest of a man with drugs in the motorcycle and handed over to the Anti-Drug Police Office To inquire.
The arrest of the drug trafficker took place on August 1, 2020 at 8 pm in Mondul village. 2 Sangkat Svay Dangkum, Siem Reap Province.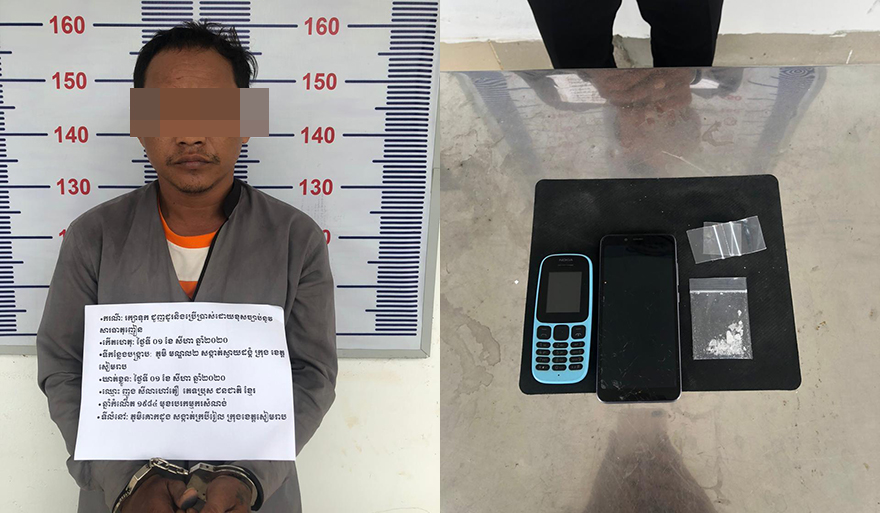 According to the police, the suspect, Nhung Seila, a 24-year-old male construction worker, resided. Kork Dong village, Sangkat Krabei Riel, Siem Reap city (stored, traded and used and has drugs in it).
After the force arrested us and confiscated exhibits, including: 1 package of methamphetamine powder equal to Weighing 1.2 grams, both shells and two mobile phones.
Currently, the suspect and the exhibits have been sent to the Siem Reap Provincial Court on August 2, 2020 for further action. Legally.