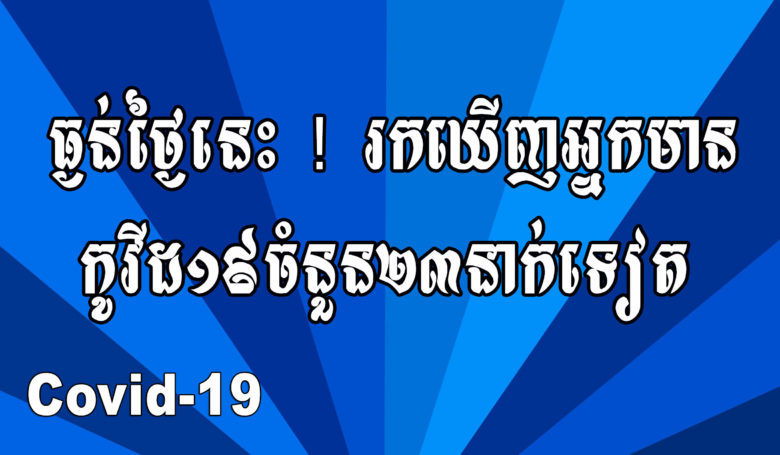 Phnom Penh: The Ministry of Health said on Saturday that it has found 23 more people with 19 Kovid virus. There are 19 Cambodians and 4 Indonesians.
In a statement issued on July 25, the Ministry of Health said that out of the 23 people, eight came to travel. The plane came from Indonesia via Malaysia and arrived in Cambodia on July 23.
The other 15 are traveling from Russia and Saudi Arabia and arrived in Cambodia on the 19th. July.
The new findings bring the total number of 19 Kovid patients found to 225. 143 people were cured.