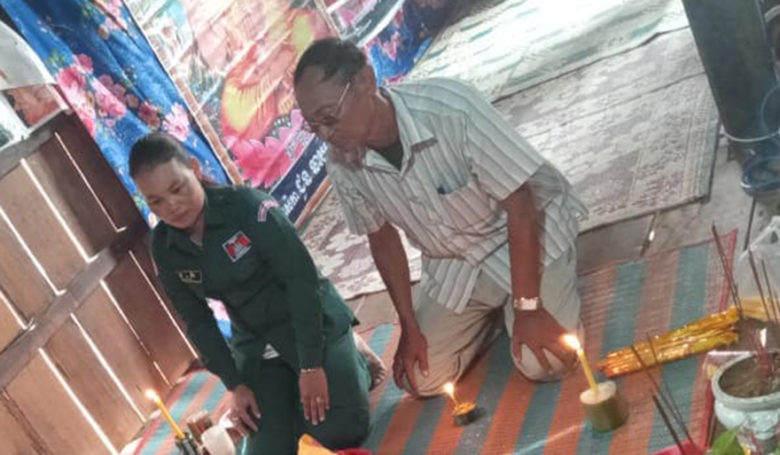 Kampong Thom Province: A woman was suspected of being angry with her mother and blamed her for drinking poison, causing her to burst her mouth and lose her life when she was sent to the hospital.
The above incident happened at 8 pm on August 1, 2020 in O'Sala village, Kampong Svay commune, Kampong Svay district, Kampong Thom province.
The victim, Chhean Srey Leak, 18, lived in the village.
According to Ms. Pen Hoeung, the mother of the victim, said that on the day of the incident time At around 12 noon, he sent his daughter to ride a motorbike by her father to get in the car in Stung Sen City, Kampong Thom Province with two motorbikes. The other items are the same villagers who are given to relatives.
According to the same source, when it was about 1 pm, he saw all the motorbikes back and only his daughter's motorbike was missing. He did not return, then he called and did not call until 7 pm to see his daughter. Back home. At that time, he also asked, but his daughter did not answer, making him angry and cursing.
According to the source, until about 8 pm, the daughter came down from the house and walked behind the house for a while. Neighbors in the adjoining house shouted at him, "Who's in the haystack?" He rushed to see his daughter. He had bubbles in his mouth and a bottle of poison next to her, so he called his relatives to help take his daughter to the rescue. At the provincial hospital all night, she died at the hospital, then he brought his daughter home and Report to the authorities to come down and check immediately.
Immediately after receiving the above information, the police and local authorities arrived at the scene and said. That there were no suspicious marks on the victim's body, the victim lost her life due to poisoning . After the inspection, the authorities handed over the body to the family to prepare for the traditional ceremony. (Edited by: Thida)