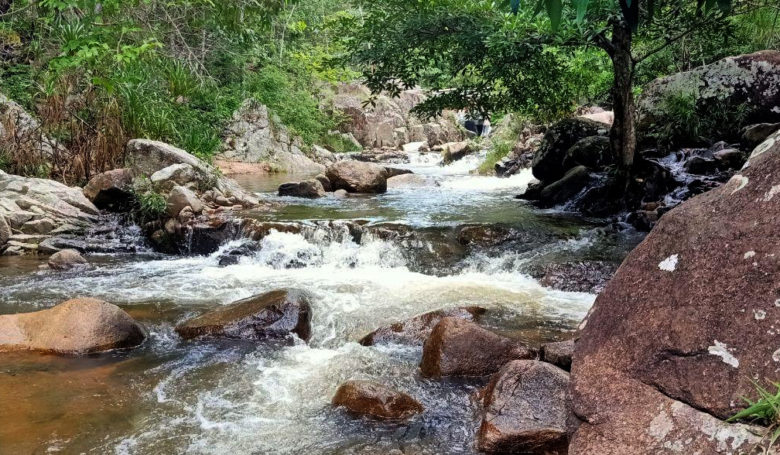 Kampong Chhnang Province: Sre Ampil Waterfall is a beautiful natural resort with fresh air, clear waterfalls from the Oral Mountains. This resort is located in Kdol village, Kdol Sen Chey commune, Teuk Phos district. After being closed for a while due to Kovid-19 disease, the resort is now open to the public. Entertainment is back, according to the community that every Saturday, Sunday, there are about 1,000 visitors.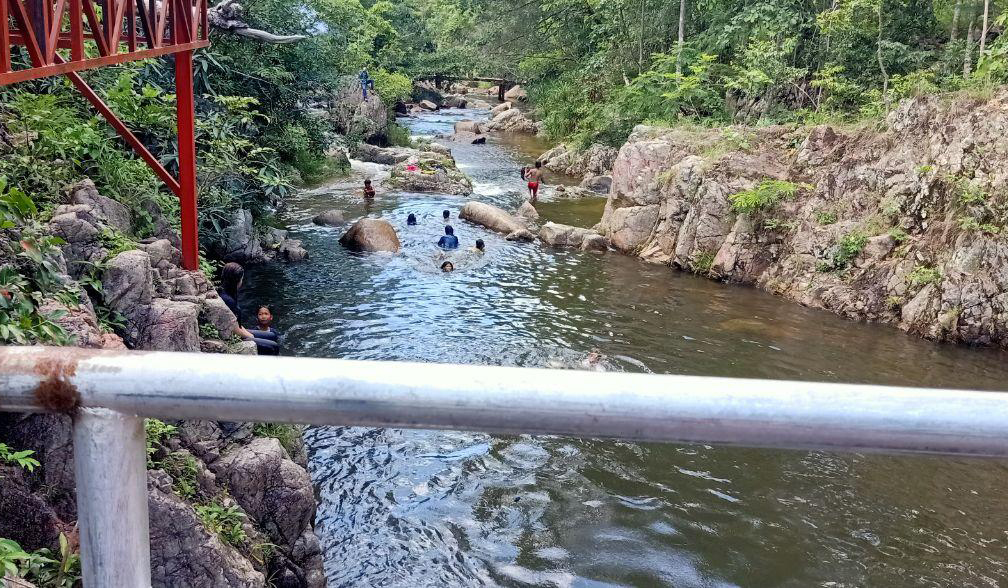 Em Chea, deputy head of the Sre Ampil waterfall community, recently told reporters that Kovid-19 Extremely rampant, Sre Ampil Waterfall Resort closed like other resorts for fear of contracting this deadly disease, but now Due to the Ministry announcing that some local tourist sites can be operated by national tourists to visit, it reopened as Normally, at this time, the rainy season is rich in waterfalls from the top of the mountain. There are a lot of visitors on Saturday-Sunday, there are 70 to 80 cars, more than 200 motorcycles and there are guests From 800 to 1,000 people. But if Saturday and Sunday are wrong, there are only more than 10 cars.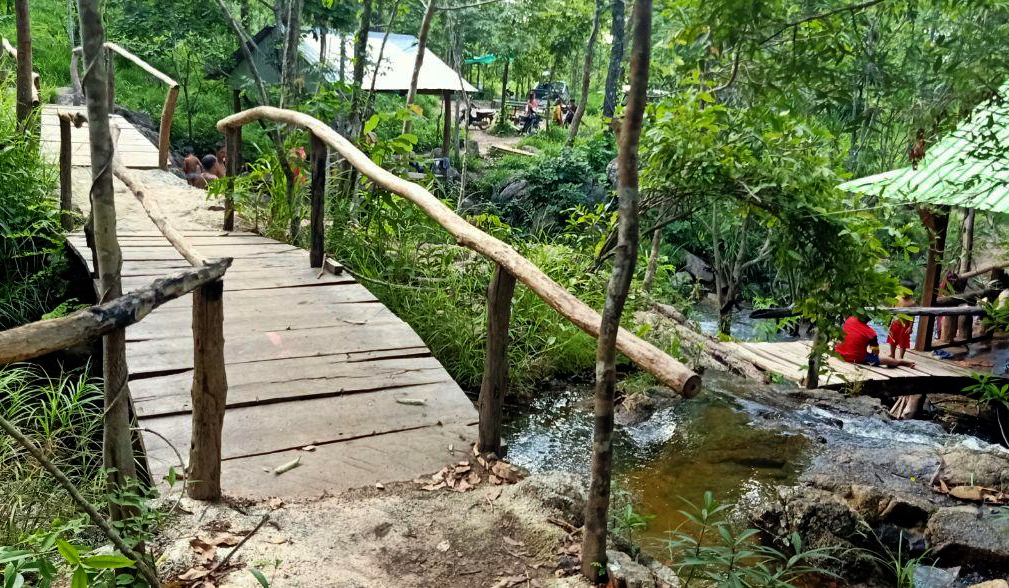 The resort has made room for 32 guests and is continuing. There are wooden bridges, steel bridges across the waterfall. For the price of 1 cup, the price is from 10,000 to 20,000 Riel, depending on the size, while the size of the cup is 5 x 7 meters, Khan Chea 2 in one place costs 20,000 Riel. Taxes for a car cost 5,000 Riel, a motorbike costs 2,000 Riel for guests. Free entertainment. Limited food such as 1 chicken. Guests can order 2 dishes for 30,000 or more. 40,000 Riel depending on the size, while a case of a drink costs more than 5,000 Riel.
Mr. Em Chea stated that: Sre Ampil Waterfall Community was established in 2016 with the efforts of commune and community authorities. Today, this resort has developed and turned into a nationally recognized resort. Sre Ampil Waterfall Resort is a beautiful natural resort with clear waterfalls overlooking the ground, cool breeze, natural mountain blue forest. Quiet for visitors, really excited and want to visit once and want to go again. This resort is more than 60 kilometers west of the provincial town of Kampong Chhnang.