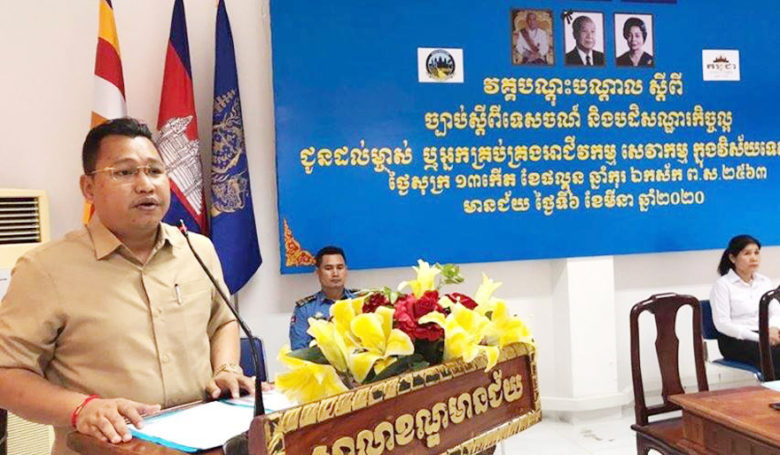 <! –
->
Phnom Penh: In order to improve the tourism industry in Cambodia in order to improve the quality of tourism services, the Department of Tourism in collaboration with the Meanchey district administration organized the course Training and dissemination of Tourism and Hospitality Law to all business owners and service representatives in tourism.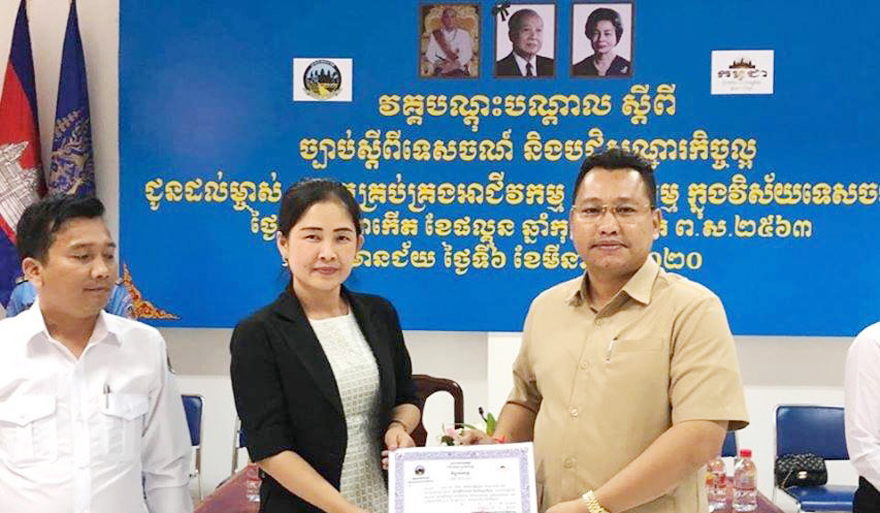 Kim Chanavuth, deputy director of the Phnom Penh Tourism Department, said the purpose of the training was to expand the focus. Highlight the hospitality work, welcome the friendly tourists and strengthen the implementation of tourism and hospitality laws; Efficiency Involvement from local authorities at all levels in service delivery Implementation of relevant norms in business management Tourism in Phnom Penh.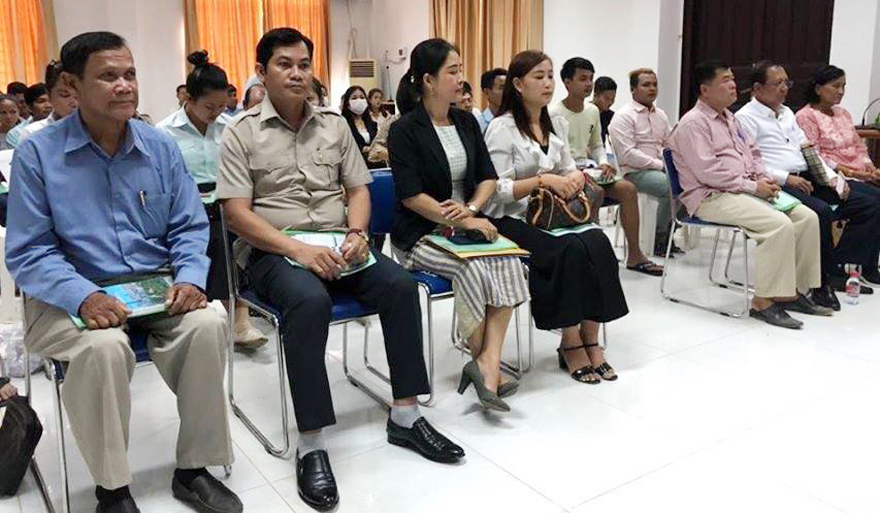 He added that the number of visitors to Phnom Penh and the surrounding area in 2019, more than 4 million, increased 22% compared to Therefore, in preparation for national and international tourism this year and the following years, make Phnom Penh a popular tourist destination. Attract and provide comfort through Creating new tourism products, smart, clean green, and keeping the tourism industry safe and secure.
What is indispensable is the participation in the hospitality and enforcement of tourism laws by stakeholders in this area. It is a hotel, inn, restaurant, restaurant, beer garden, karaoke, kiosk and lounge.
Meanchey district deputy governor Dy Roth Camran said that there are now about 100 service businesses in the province, including some of the laws. 90% of district officials have been updating this site to find out about the law. You have the law, and you have to obey In terms of services for hygiene, environmentally friendly food safety, quality standards and hospitality Limited.
He called on business owners to follow the advice of the Ministry of Tourism and other relevant ministries and authorities as well. Ensure that your business provides a safe haven for foreign and local tourists, and will take advantage of the knowledge they now have. To practice well to Business Sustainability ៕