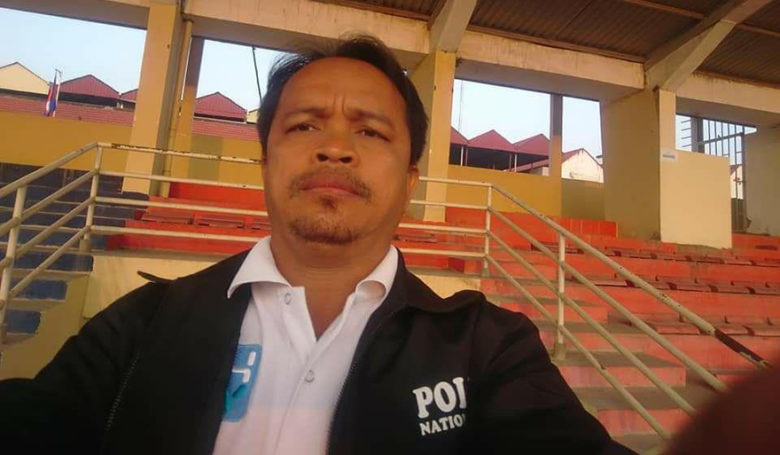 Phnom Penh: Mr. Long Salvoan, originally named Pin Samnang, is a famous former athlete who has achieved countless achievements since In boxing. He has a history of struggle is not bad, as long as he can stand as a coach of the national team that is famous at the moment. .
Long Salvoan is a night watchman at a car dealership in Phnom Penh in addition to his current coaching career. He was born into a family of farmers who were born in Svay Kang village, Anlong Vil commune, Sangke district, Battambang province.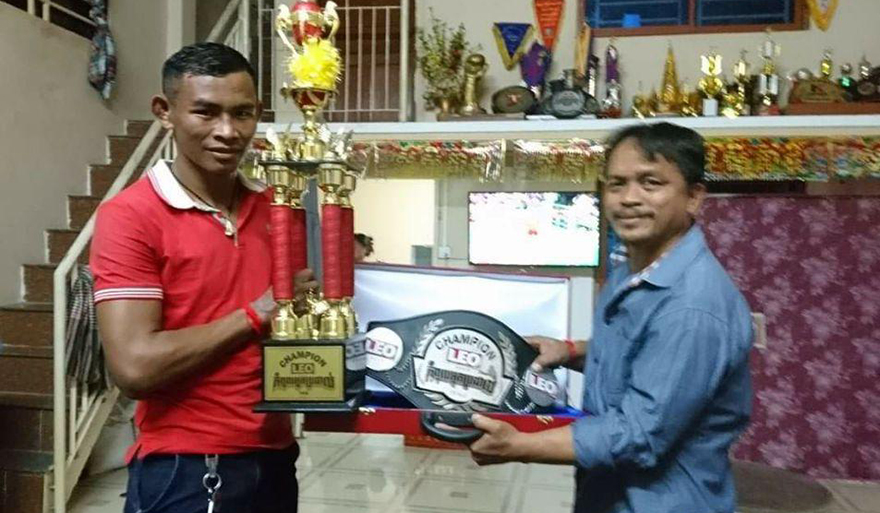 Long Salvoan also worked as a construction worker in his homeland before joining Khmer boxing. He entered this career in 1990, when he was 20 years old, because he wanted to make money. In 1992, Long Salvoan competed in the arena in Battambang province, with his first bout with Kham Phu Thong, also known as Kdam, and so on. After winning 10 matches, the coach came to compete internationally with a player from Thailand. Also interested after he was lucky to win a series. An orphan since 1975, Long Salvoan decided to train in Phnom Penh, although life at that time was full of Adventure.
He trained in the boxing club of the Ministry of Interior with Mr. Meas Sokry and Mr.
Tith Maiti and he was lucky, he always won the title in a row, ranked 1st, 2nd As a flow. What you will never forget is the match for the first place with E Phouthang in 1997 to win the Samdech Trophy. Hun Sen broke his left arm for the first time since the third round and continued to fight with his right hand Continue until the fifth round, then the referee stops the match.
After treating a broken arm, many children asked to train with him, so he decided to open his own club. At the same time, during training in the ring, he also tried to learn at the same time, continuing his studies at Santhor Mok High School, Phnom Penh, during 1997 until the end of the 12th grade. In living in Phnom Penh, he used to train many sports, such as gymnastics, taekwondo, but Khmer boxing is his passion, he always learns general knowledge to compete in the ring to earn money to solve life gradually. .
In 1998, he got married, and that was the year he turned from a player to a coach by running a boxing club. Khmer himself in Sangkat Prek Leap, now Khan Chroy Changvar, Phnom Penh, where the club, he asked his teacher. In 1999, he moved the club from Prek Leap to train in Borei Keila, and in 2003 the club moved to Tumnup village, Sangkat. Phnom Penh Thmey, Khan Sen Sok back to the present.
At the age of 48, Mr. Long Salvoan described that through the last 22 years of struggle, he said that he met After all, no matter how cold or hot it is to be the club president, coach and player, having been through all kinds of pain Sick, happy, happy, tired, tired for this Khmer boxing skill. Since giving up boxing, he has trained new and old boxers to participate in the development and development of Khmer boxing, and in which he also Formerly a technical committee officer, participated in scoring competitions and was a former assistant coach of the Khmer boxing national team along with the head coach Lead players to international competitions.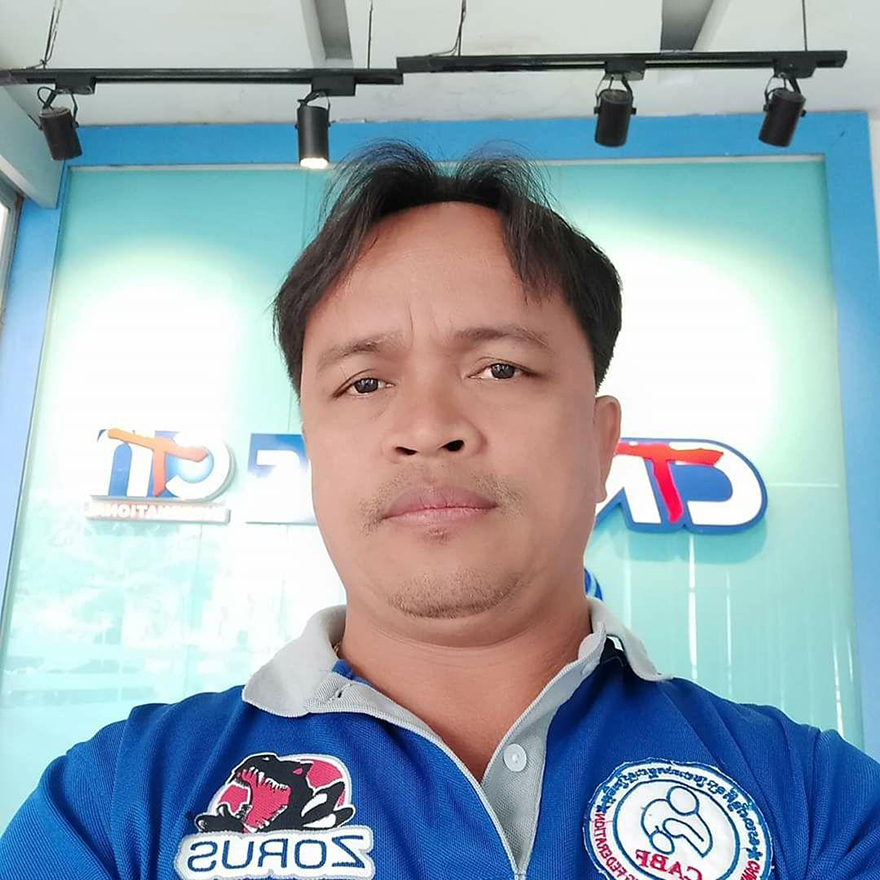 He said that for the support of the club is from the payment of about 10% of the bonus or the cost of the game. The players in his club will only receive some occasional financial support from philanthropists and the leaders of the Khmer Boxing Federation. In addition, he works outside to earn extra money as a security guard at night from 6 pm to 6 am, which He has been doing this job for three years to earn money to support himself. He has four dependent children, three girls and a boy, who also take care of the students in the club.
He says he has trained young players as players for a series of competitions, and some have become coaches and players. Famous in the field of Khmer boxing, he has trained many famous people such as Long Vibol, Ream Kosal, Long Van Thorn, Long Van Thet, Boet Samkhan, Boeut Kham and so on. Apart from this, there are such as Long Chey Sophal, Men Pingpeang, Men Va, Long Bola, Long Phin and now famous players Such as Long Sovandoeun, Long Samnang, Long Beng Loeun.
In total, there are thousands of boxers at the Khmer Boxing Hall of Fame under his personal coaching, some of whom have already trained Also give up, others also pursue a boxing career. If players work hard and train hard, then when national and international competitions on TV stations also earn a lot of money. There are games every week
Or several times a month. He added that the bonus for playing with Cambodian players is between 150,000 Riel. 200,000 Riel, match between 350,000 Riel and 400,000 Riel. In some international competitions, up to $ 1,000, some get $ 300, $ 400 and $ 500 for hard work. Develop yourself well.
Mr. Long Salvoan said that so far he has been happier as a coach, especially after the federation and The Ministry recruited him to coach the national team in the new term. He announced that he will do his best to encourage the Cambodian national team players to advance and win more medals. . He urged young people to participate in training in large numbers for health and for the competition to earn money to solve life as well. Contribute to the promotion of Khmer boxing to grow further in the future.
In particular, the big goal that Cambodia will host the 32nd SEA Games in 2023 Coming. Former Cambodian national team assistant coach Long Salvoan and head coach E Phouthong led the national team to the SEA Games 30th in the Philippines in November-December 2019, winning 5 bronze medals.
Finally, Mr. Long Salvoan requested the masses who love Khmer boxing to support and encourage through Material or financial support to players or clubs in need, no matter how small, to help promote boxing Khmer martial arts to grow more. (Edited by: Bopha)