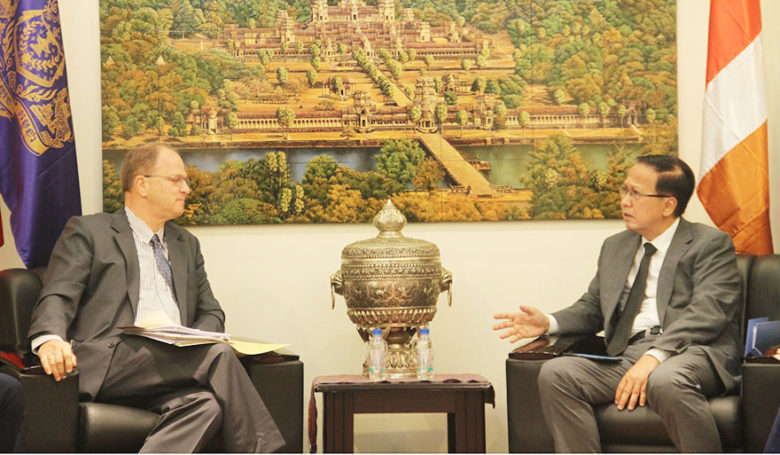 <! –
->
Phnom Penh: This afternoon, January 21st, at the Ministry of Commerce, the Minister
Pan Soi Sath received a courtesy call and a discussion with newly appointed Ambassador of Germany to the Kingdom of Cambodia HE Christian Berger. As a welcome, the Minister welcomed the new Ambassador of Germany and congratulated the appointment. According to a report from the Commerce Ministry earlier this month,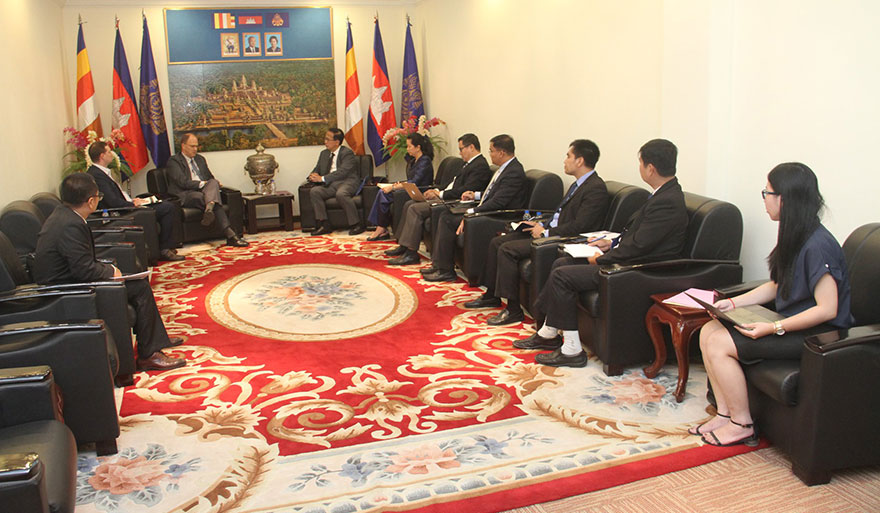 The Ministers and the Ambassador expressed their strong commitment to enhance trade cooperation between the two countries. The Minister informed about efforts by the Royal Government of Cambodia to facilitate trade and investment for businessmen and investors through reforms. Legal forms and institutional regulations and other cost reductions. The Royal Government of Cambodia is focusing on diversifying the market to integrate into the international market. He also expressed his welcome to the German investment and its readiness to coordinate.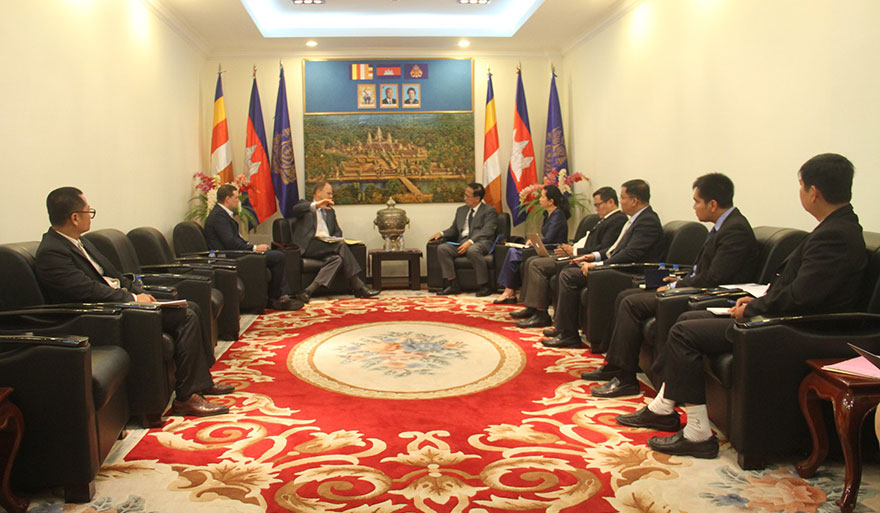 In response, the Ambassador expressed his appreciation for the potential of German businessmen and investors. Cambodia's Trade ៕