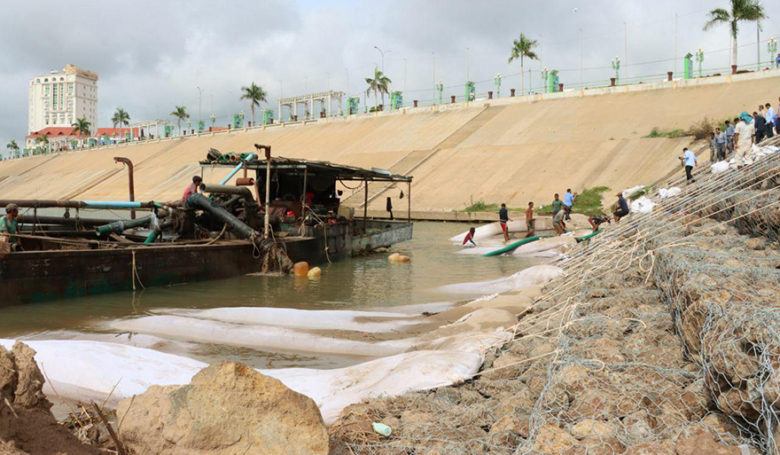 <! –
->
Kampong Cham: Four river banks, including Kompong Cham and Koh Sotin districts, are under construction with the attention of Provincial Governor HE U Chan Chandda to ensure the safety of the people in the rainy season. At the same time, provincial authorities also advised local authorities to continue to pay attention to the homes of the residents Also the Mekong River.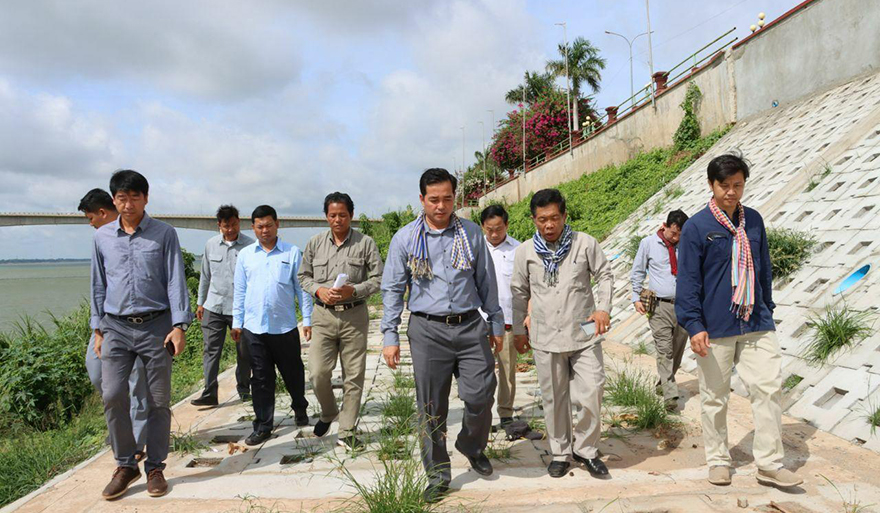 Prak Tith, director of provincial investment planning, said that the Governor recently visited the river bank. The 55 meters long Kampong Cham commune office is being built by an experienced private company
So far, that's about 20%. At the same time, HE Governor had reminded the company to accelerate construction.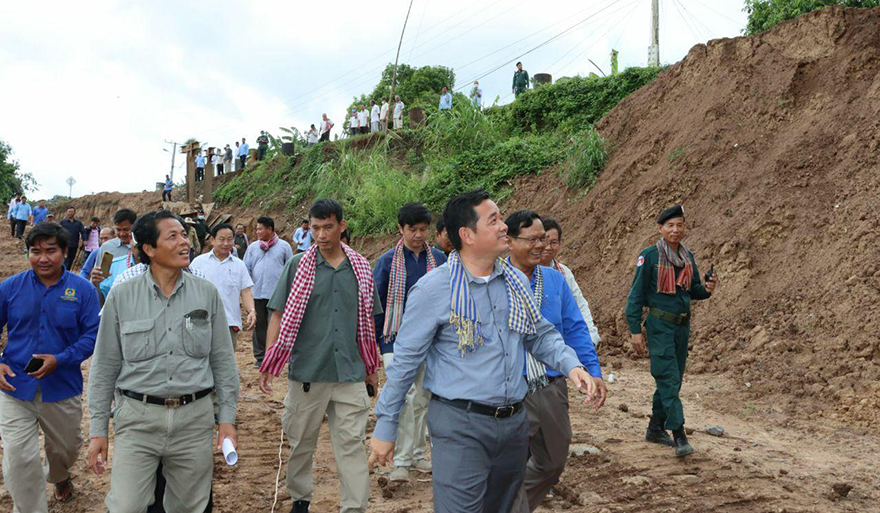 Prak Tith said that after the construction of the first phase in the commune, Kampong Cham will continue to build more banks. The second was a total of about 200 meters in the morning, and the same day, representatives of the provincial governor and colleagues visited the river bank in Pong district commune. A 60-meter-long sauna that collapsed in the path of the construction team was about 20% complete.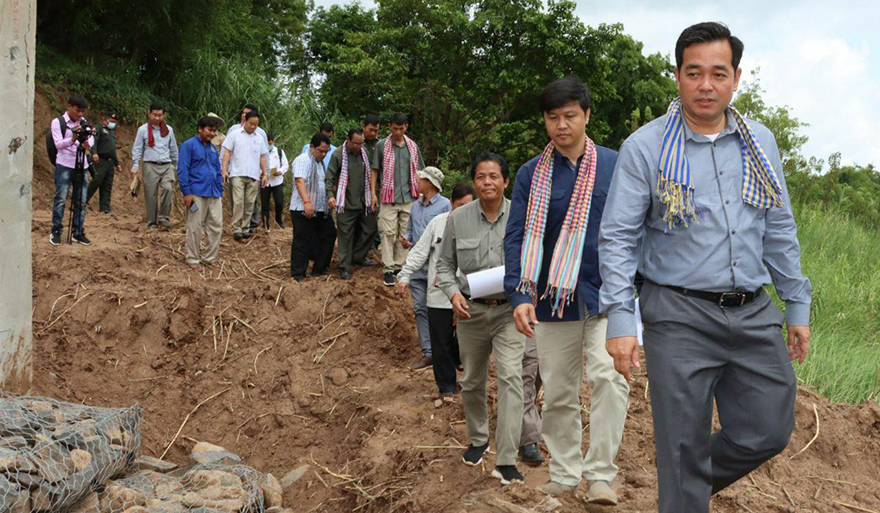 On the second point, in Chihe village, Peam Rung commune, Koh Sotin district, next to the Mekong River, construction teams are continuing their work. Be sure to get it ready before the season begins.
There are dozens of jails and homes in the area. In view of the difficulties of the people, HE Governor had always been concerned about the construction of river bank to ensure the safety of businessmen. And people living along the Mekong River.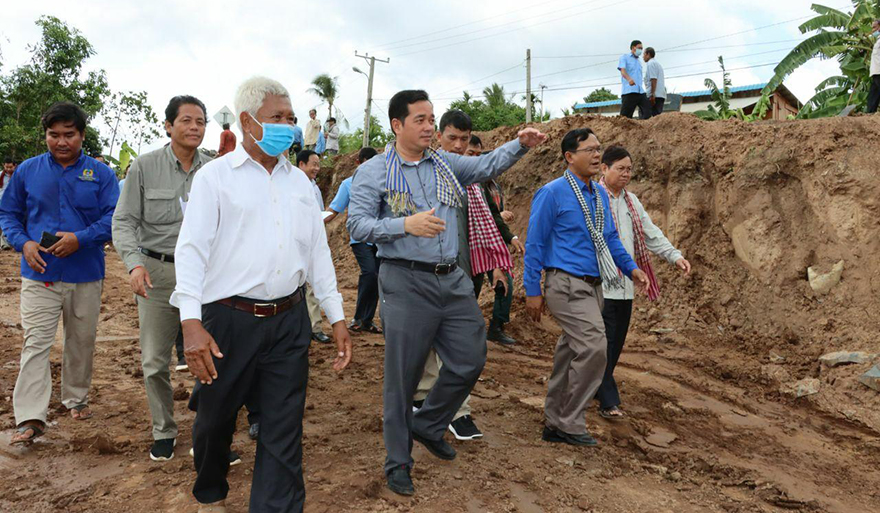 Im Vibol, director of the Provincial Department of Water Resources and Meteorology, said the banks of the Point River
In front of the Mekong Hotel, which collapsed 70 meters long due to flood, the construction team is now 100% complete.
It would be highlighted that HE Governor, accompanied by Provincial Deputy Governor, Director of Provincial Hall, Provincial Departments, visited the DBST road The 2,697-meter-wide, 5-meter-long line connects from Pong commune to Mohaleap commune, Koh Sotin district, an inter-commune road.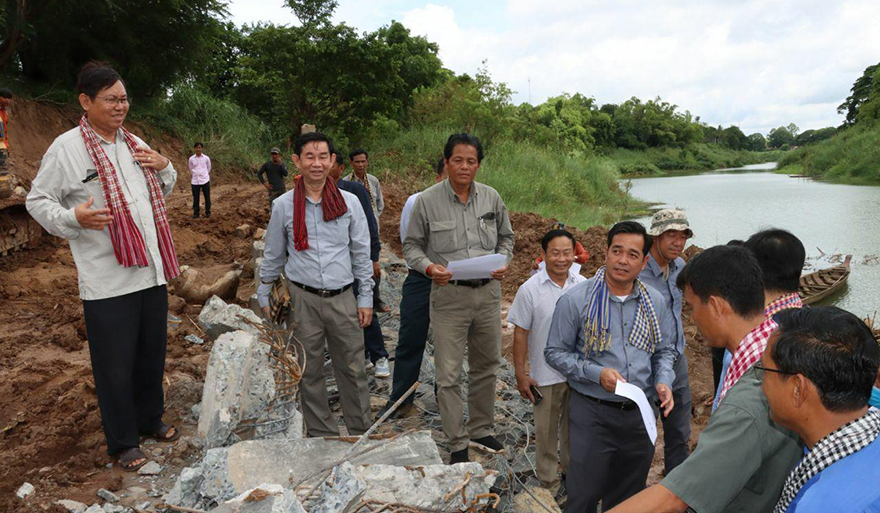 This one lane will facilitate the traffic and transportation of farmers in Koh Sotin district and this road is used. The Tonle Sap Small Water Resource Development Project's 2020 Budget Phase II, which is scheduled to open in early July This will take three months to complete.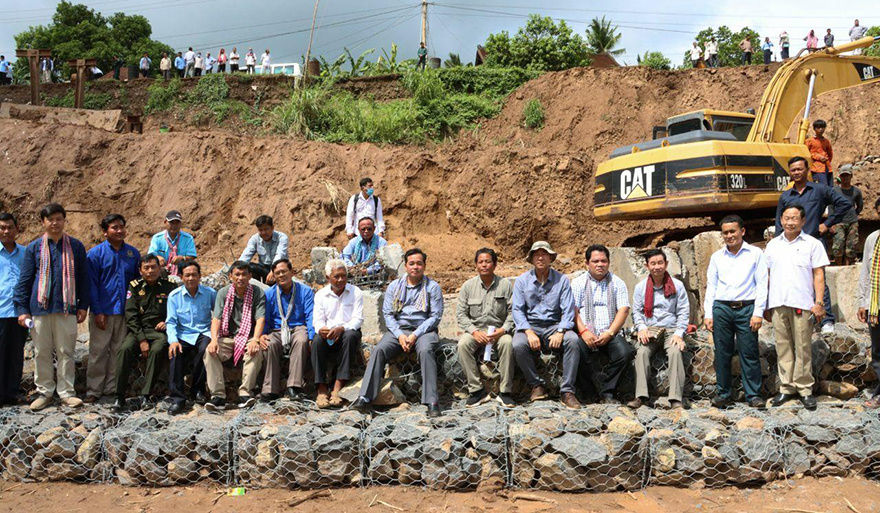 The success of this achievement was applauded by the people of Kampong Cham and Koh Sotin districts. His Excellency the Governor, together with relevant institutions, took into account local people's lives. (Edited by: Bopha)