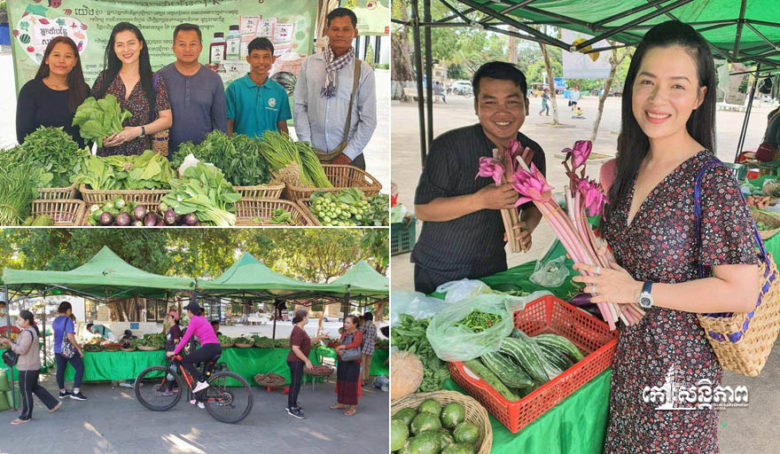 Siem Reap: Safe, chemical-free vegetable market for food in Siem Reap is attracting interest from residents as well as provincial authorities Well. In fact, on the morning of July 18, 2020, a large number of people came to buy natural vegetables from the community. Many of the districts on display are in front of the east side of the Siem Reap Grand Hotel Park.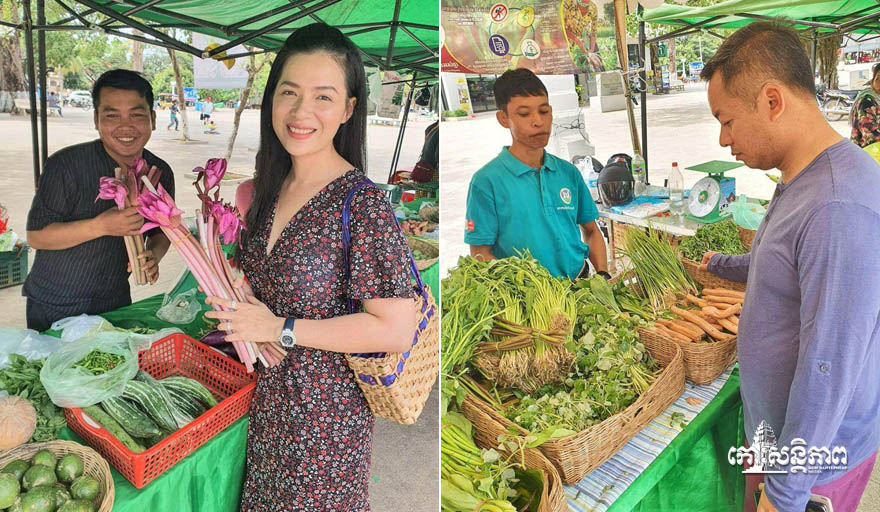 Meanwhile, Mr. Phoeun Kimly, Director of the Siem Reap Provincial Department of Commerce, said that with the approval and support of the provincial authorities, the Department of Agriculture And Provincial Forestry, Provincial Department of Commerce, Ministry of Agriculture and Forestry in order to promote the safe vegetable market of the community in some districts In Siem Reap, to be even better.
He added that currently the safe vegetable community comes from six districts: Svay Leu district, Banteay Srei district, Sot Nikum district, Prasat Bakong district, Siem Reap city. Those with lots of natural vegetables and booths for sale at the gym in the garden of this great hotel, the total number of booths There are 11 stalls, and next month may add 5 stalls for the sale of those vegetables until next year, the relevant authorities plan Will set up a booth for the community to sell in the evenings, such as selling all kinds of fruits after Kovid-19 Calm down.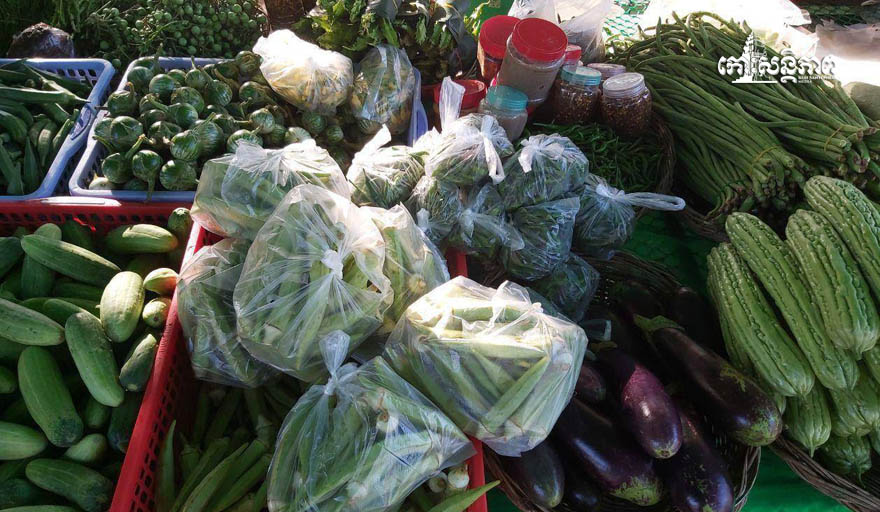 We now sell safe vegetables only in the morning, from 7 am to 11 noon. According to the people and traders there, this safe vegetable market in the vegetable community is open for sale only 2 days a day Sunday we sell on Saturdays and Sundays, besides we sell in the markets as well. For this natural vegetable, when we grow it, just use a natural fertilizer called compost. From small plants and cow dung, chicken dung, etc. We do not use chemical fertilizers.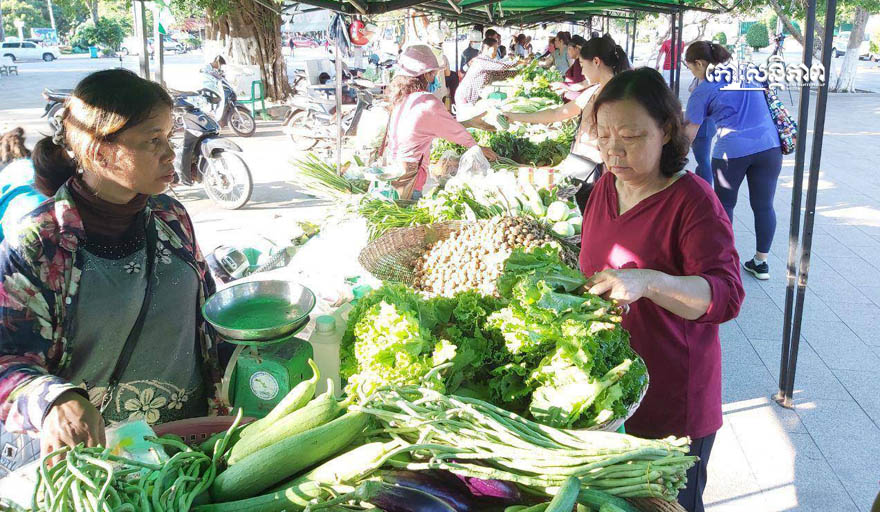 A natural vegetable trader added that the price of safe vegetables for sale now is not more expensive than the selling price at According to the markets, it is the most affordable price for our people. It should be reminded that in the past, the leaders of Siem Reap Province, Mr. Tea Seiha, Governor of the Provincial Board of Governors and Lok Chumteav, who he often visited Vendors at Safe Vegetable Market will support local products almost every weekend. By: Chan Raksmey