Phnom Penh: More than 100 people claimed that from 5 villages came together to block Road 151 (Road to Phnom Prasidh) To demand the release of a villager who was arrested by a group of more than 10 people armed with handguns The car fired three shots to threaten to sell the disputed land. The protest erupted at around 3 pm on August 2, 2020, with residents bringing tuk-tuks. Roadblock in front of Ponhea Pon Health Center, next to Sangkat Ponhea Pun, Khan Prek Phnov, Phnom Penh, causing traffic jams.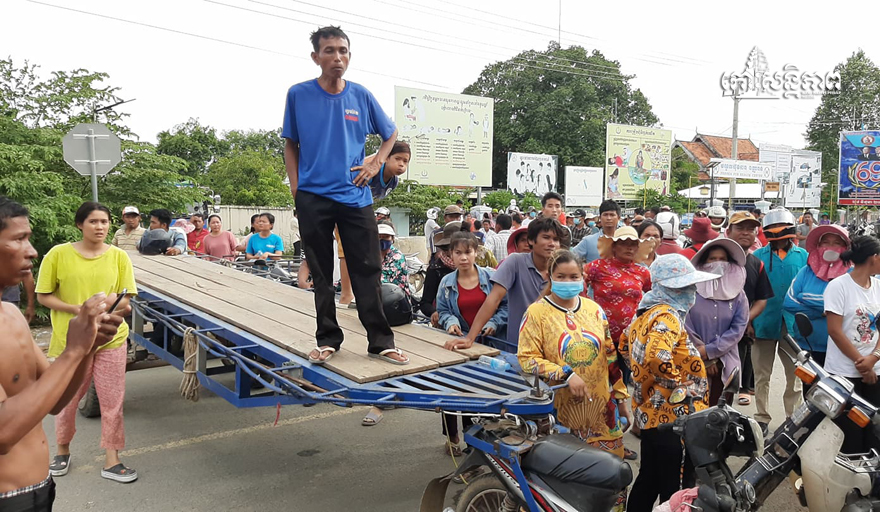 The closure was said by villagers to demand the release of a 54-year-old female villager, Nhel Kril, who He was arrested by a group of people at around 2:30 pm while he was cutting grass in Thom Tbong village. A group of disputed landowners grabbed a car and fired three shots at the villagers to sell. Disputed land at a low price of only 5 coins per square meter.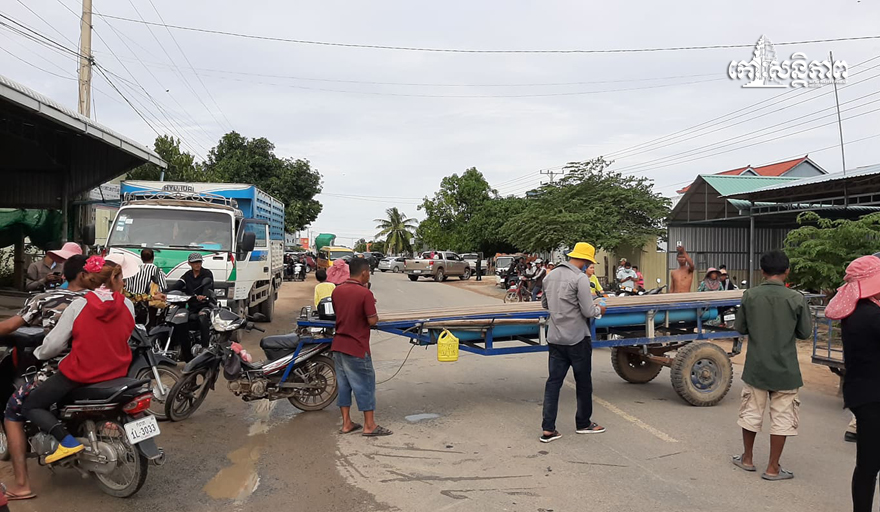 According to the protesters, more than 100 of them out of 177 families in five villages, Thom Tbong, Trapeang Snor village, Boeung village, Prey Pong village and Veng village, Sangkat Ponhea Pun, have a land dispute with Ms. Uy Bovy, who conspired More than 300 hectares of Chinese land. According to the villagers, about 300 hectares of land was bought from them by the Chinese in 1993, some of which have not yet been Give enough money and lose the news until the land is occupied by him until now. In 2005, Uy Bovi suddenly appeared and claimed to be the owner of the land, and the people who took care of it also protested and Let the Chinese landowners come forward to solve it.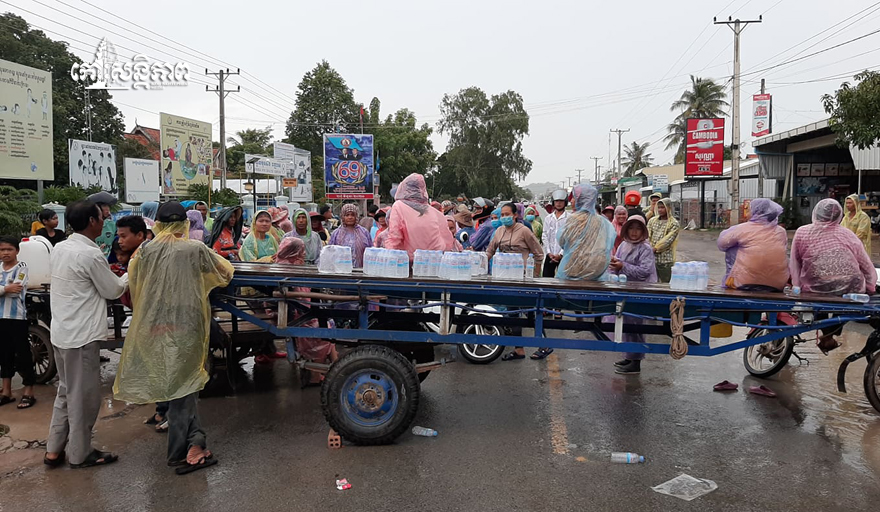 Residents continued that recently the company took the machine to clear the land and was prevented from protesting and was A group of people came to threaten and at about 2:30 pm on August 2, they also arrested One of the villagers blocked the road. The roadblock lasted for about an hour and a half, and protesters reopened to traffic as it rained. Later, the villagers bought raincoats and blocked the road until nightfall.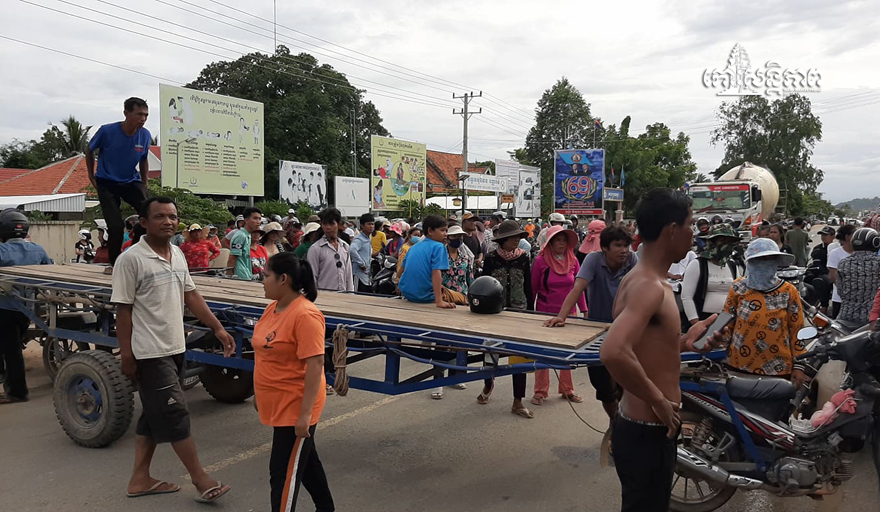 According to locals, if they are not released and the land dispute is resolved, they will continue to block the road in the morning. August 3. Regarding the arrest, the Prek Pnov district authorities claimed that they did not know which side came to arrest them. According to Kuon Oeun, chief of Ponhea Pun commune, 300 families were affected by the dispute and the landowner named Uy Bowie has settled more than 100 families, and the remaining nearly 200 families have been protesting since 2005. He did not know about the arrest of the villagers. However, Koh Santepheap has not received any comment from the party claiming ownership of the land after it was transferred from China. By: Meng Thea