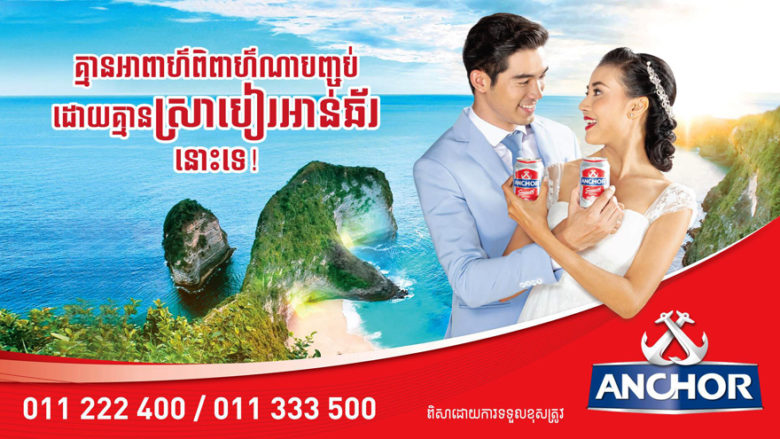 <! –
->
Phnom Penh: Beer Bay will host its first lucky draw on Sunday, February 16, 2020 Season 2019-2020 on PNN TV in the Anchor Fun Zone to give a lucky farewell to all newlyweds Anchor Beer for the reception In honor of their wedding.
The Anchor Fun Zone will be broadcast live on PNN from 8pm to 10pm with a live performance. Wonderful from many famous singers to entertain the audience, such as Ms. Meas Soksophea, Mr. Zhou, Ms. Sokun Nisha and Mr. D.D.
This promotion is only available to customers who have purchased Anchor Beer for its wedding program from September 2019 to September 2020. For the first lucky draw, Anchor Beer will award a fantastic honeymoon trip to Bali. 50 prizes for the lucky couple.
Who are some of these wonderful prizes? Don't forget to visit and follow us all !!! . Responsible drinking ៕