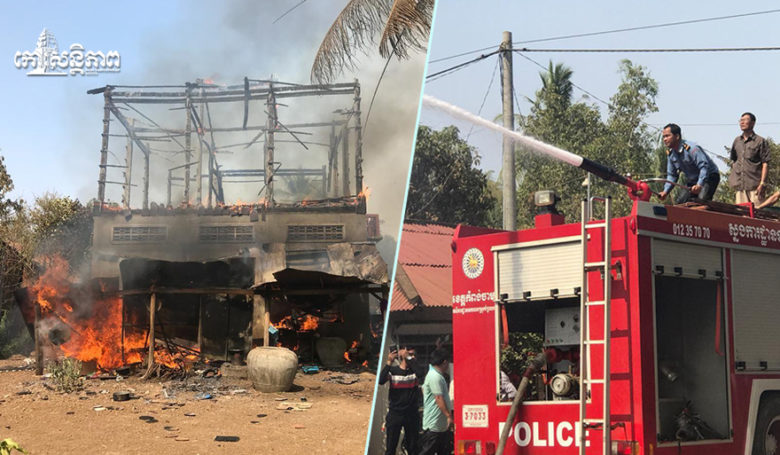 <! –
->
Kompong Cham Provincial Government reports that a wooden house was destroyed by fire The fire broke out at 9:30 am on March 1, 2020 in Deylo village. In Trapaing Preah commune, Prey Chhor district and was hit by a fire truck 6 family to help the firefighters sprayed water to prevent the fire spreading to other homes.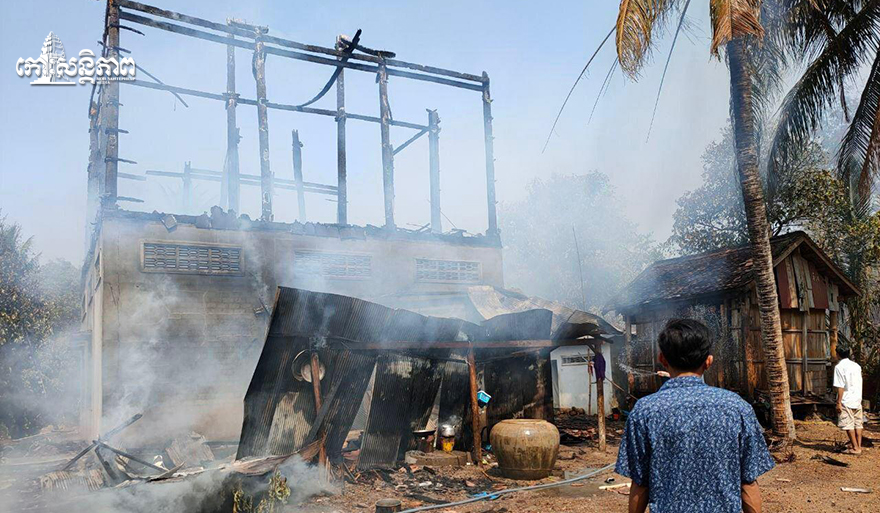 The victim was identified as 55-year-old Srin Thaat and his wife, Nhim Sophal, 59, About tile, tile, wall, upper deck, stone bottom, 7.50 × 9.50 m.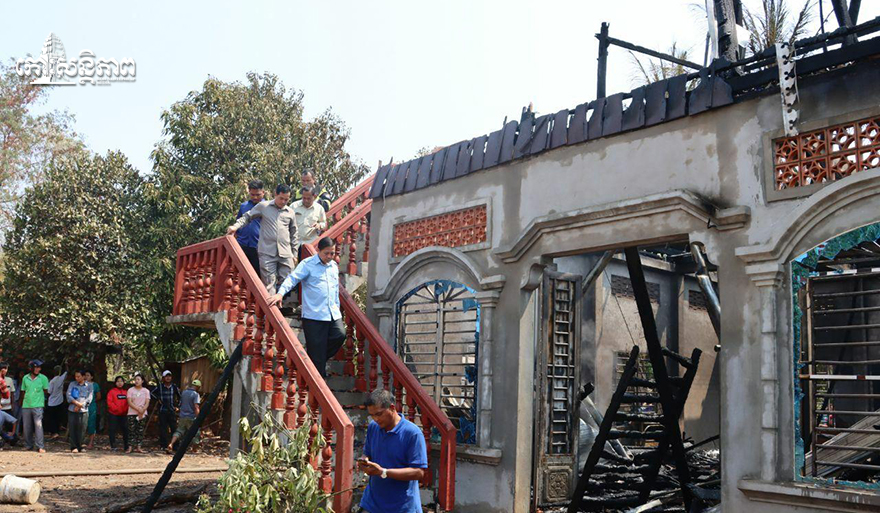 According to Prey Chhor district police chief Colonel Kean Huan, the fire broke out when the fire broke out. The Trapman administration reported to him urgently with that, and also gave the district police firefighters a fire truck. Also on call 24 to 24 hours for immediate intervention .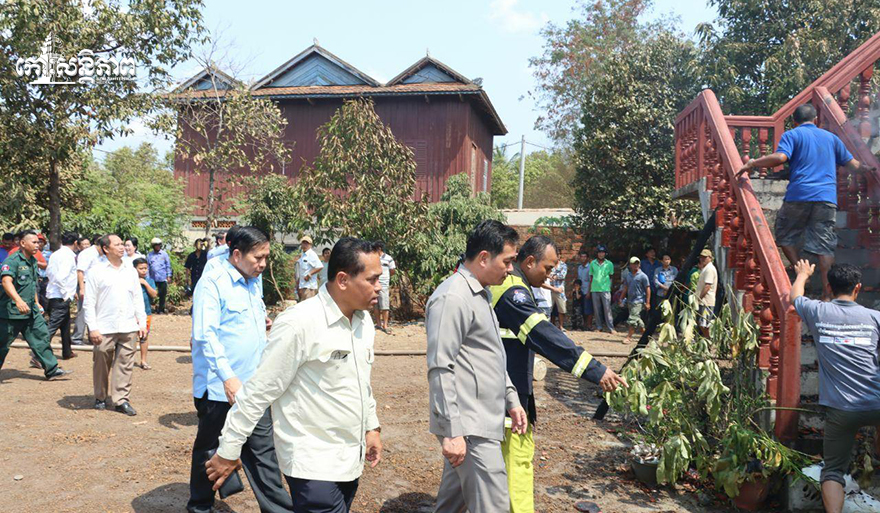 Prey Chhor district police chief said that at that time, Lieutenant General Em Kosal, provincial police chief, also had fire trucks in other districts. Four others came forward to intervene in the blaze. Due to the hot dry season and the road was a bit long, just as the car came to light, the fire was already burning above. However, the authorities, along with local authorities, have put out the fire to prevent people from burning their houses. In other villages.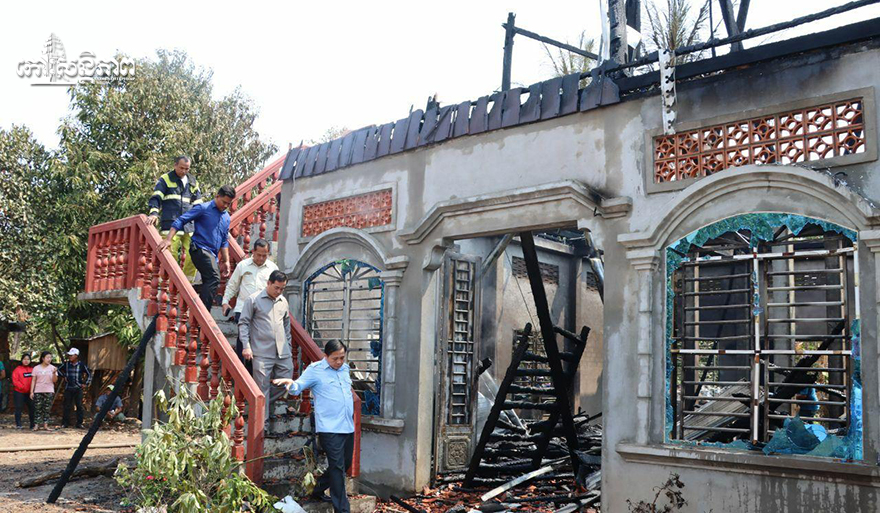 "By 10:20 am, we were in complete control of the situation," the source said. The reason was that because the owner of the house burned the incense burner after the incense burner, the owner came down and the man disappeared. The house was also set on fire. The lost items include complete house damage, 2 motorcycles, 5k platinum weight. 2,500,000 Riels and some equipment.
After receiving the information, provincial governor Un Channda and several colleagues invited him. Returned from a mission in another district and came down to visit and donated some money to the fire brigade Who extinguished the fire. The governor also ordered the Red Cross forces to distribute the relief to the affected people. This too ៕ (Edited by: Bopha)