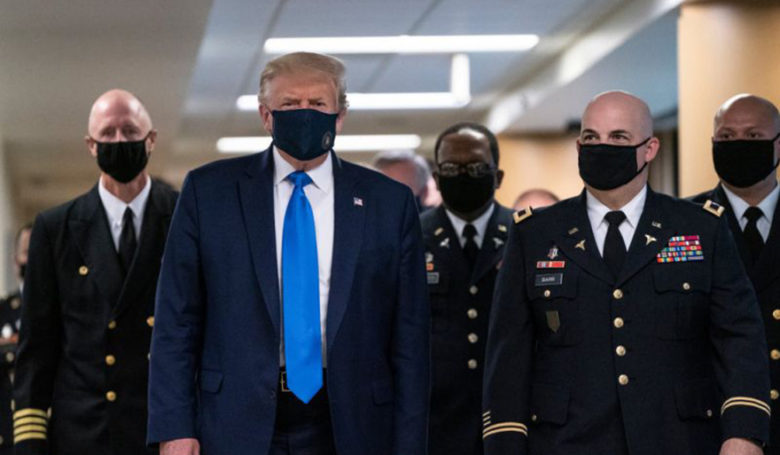 United States: US President Donald Trump finally on July 20
Turning to mask wearing, facing increased spread of COVID-19 virus in the country Mass as a patriotic gesture after taking a stand
Do not support wearing a national mask for a long time.
According to TWITTER with the posting of pictures of the US President wearing a mask, many people say that wearing a mask is Patriotism whenever they can not apply the social gap. No one is as patriotic as I am. We are united in our efforts to overcome the invisible Chinese virus. He used the term to refer to China, which he accused of being responsible for transmitting the disease.
Donald Trump appeared in public wearing a one-time mask on July 11, months after the virus struck. Outbreaks in the country have so far killed more than 140,000 people in the United States.
Tram's refusal to wear a mask in public, as suggested by experts, has led to criticism of him. Seriously. That has political implications in
The country where the decision to wear a mask or not depends on each state, up to each city or commune. "I want people to have some freedom," he said.
As of July 19, Donald Trump insisted he had no plans to propose wearing a national mask to prevent There has been no spread of the virus as the number of new infections has risen daily and the death toll has risen. Excerpted from the website: yahoo (Edited by: Bopha)