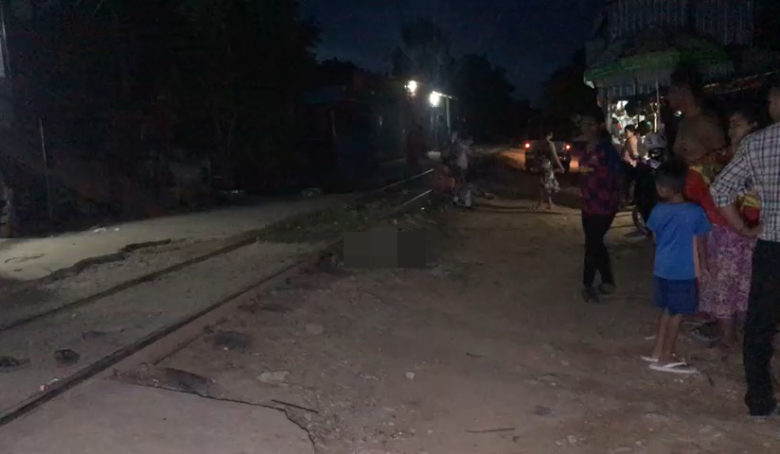 Phnom Penh: A young man with epilepsy while walking out of the house at midnight was hit by a train and crushed, causing amputation His leg was badly injured and he died when Raksmey Clinic transported him to Preah Kosomak Hospital.
This case happened at around 3 am on July 31, 2020 in Dey Thmey village, Sangkat Kork Khleang, Khan Sen Sok. The train hit and crushed, it seems that the young man was sick and had convulsions on the railway, sometimes the train Arrived and hit and grind at once.
The victim, Un Ravi, alias Sveth, a 25-year-old man, was also mentally retarded and had three siblings (female Two victims. The second child lives in a poor family. Mao Thou, 50, is a worker. His father, Un Vuthea, 59, runs a motodup. The family lives in a rented house near the place. Occurred and was born in Tro village
Peang Kamplanh, Angkor Phnom Touch commune, Angkor Chey district, Kampot province.
According to the family, everyone was asleep and did not know the victim
When did the accident go out of the house until 3 am on July 31, when the neighbors ran away? The victim was called by the train and taken to the hospital by ambulance. Kosomak, unfortunately, died and was transported back to Pochentong pagoda.
According to the villagers, every day they see the victims walking on the local streets
Upstairs at night, sometimes to sit on the railway in front of a rented house. On the night of the incident, at about 1 or 2 past midnight, a train entered Phnom Penh station. At around 3 a.m., the villagers found the victim with broken arms, broken legs and convulsions on the railway. That the train was hit and crushed.
Suddenly, the victim ran to wake up the family and transported the victim in an ambulance to Preah Kosomak Hospital, but unfortunately The victim died and the body was taken to Pochentong pagoda and reported to the authorities for inspection. Chen Tong, the victim's mother, cried and begged for help from her benefactors because her family was very poor and did not have money for the festival. No child's body.