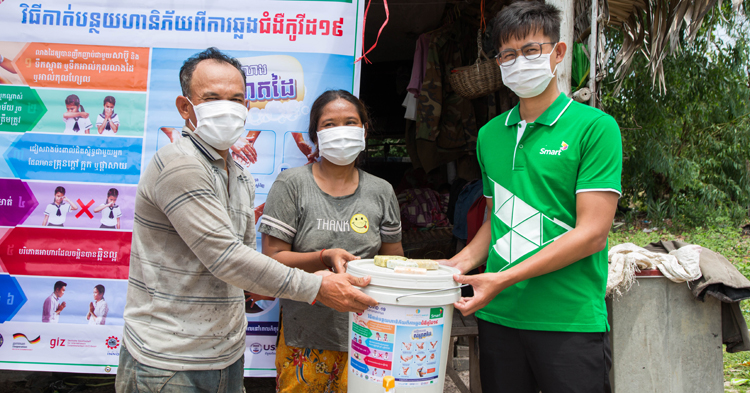 Phnom Penh: Personal hygiene is very important for each person, especially hand washing, which is the most important key to prevent the spread of various infectious diseases, especially the disease 19, which is Widespread in the world. In connection with the campaign against the deadly 19 epidemic of Kovid, Smart Axiata has announced its $ 1 million fund to help the Royal Government of Cambodia address the issue. Outbreak of Kovid virus 19.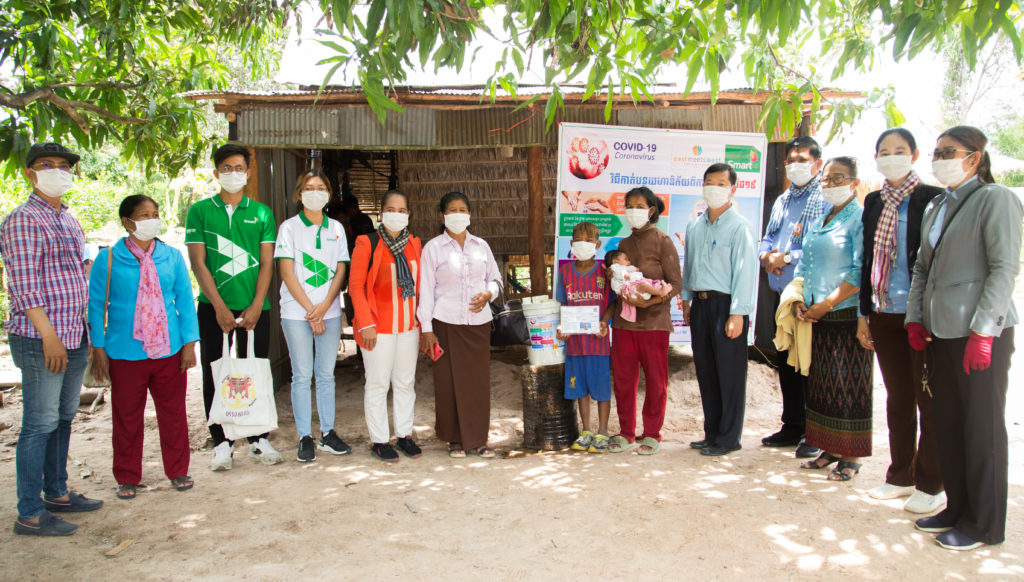 The fund will be used to provide financial assistance to activities that have the potential to help address challenges in Cambodia, both during and after the end of the Western Fund. Meet the East (EMW), one of the organizations funded by Smart's $ 1 million fund, has begun its work on 19 outbreaks of the Kovid virus in five provinces. Cambodia.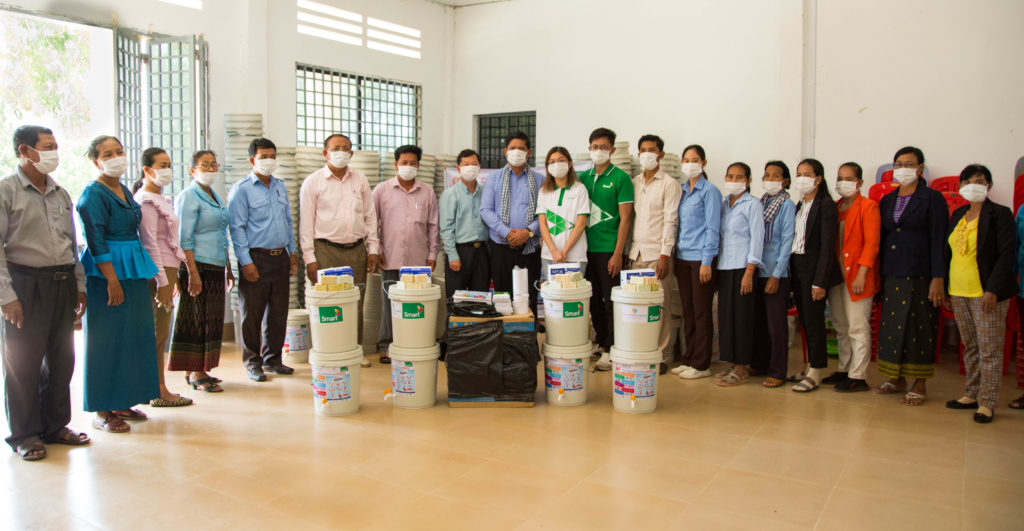 Mr. Kim Ho, President of EMW, said that the funds received from Smart are used in response to the Kovid 19 outbreak by training sanitation institutes, including officials from the Department of Rural Development, District Administration, Deputy District Governor in charge. Water and sanitation work, youth volunteers, commune councils and village or sub-village chiefs. They also received training on how to protect themselves from Kovid 19, such as keeping a social distance, wearing a mask, and how to use soapy tap faucets, which is a good way to prevent Kovid 19.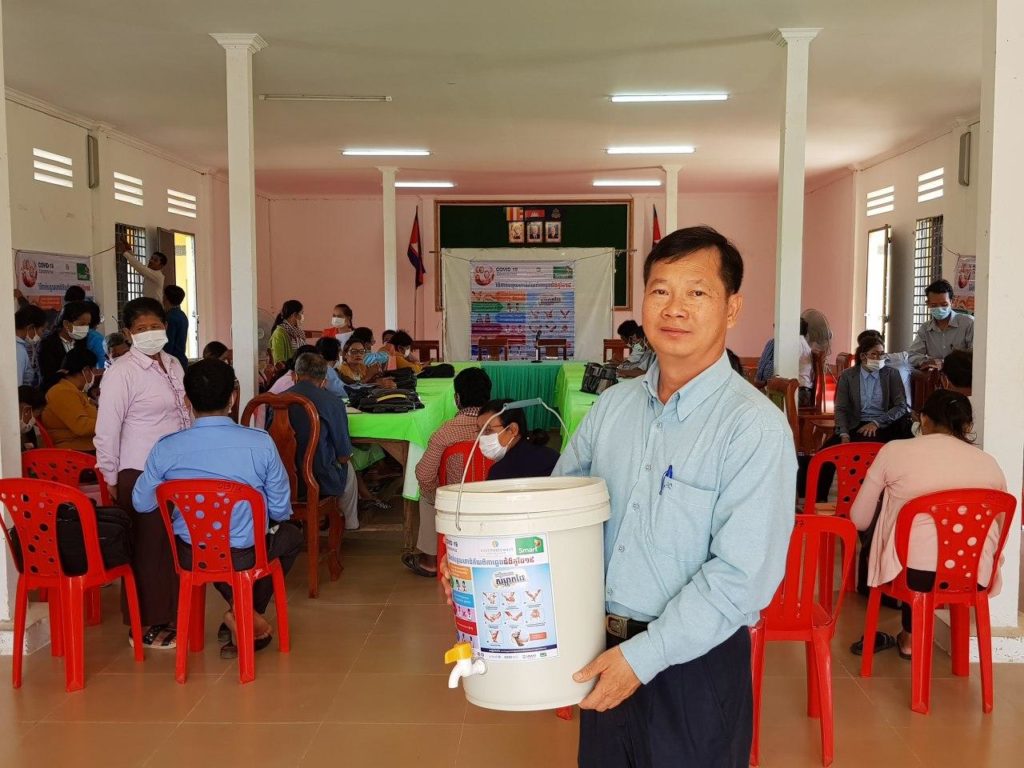 Mr. Kim Hor said that his organization will work on 5,000 houses for poor families, in 1,500 provinces in Pursat province, 1,500 houses, Kratie province 1,200 houses, Prey Veng province 650 houses, Kampong Chhnang province has 1,000 houses and Tbong Khmum province has 650 houses. He added that the process began in June and will end in September 2020. After the process is completed, it will be reviewed to make sure that all the aid really reaches the poor people.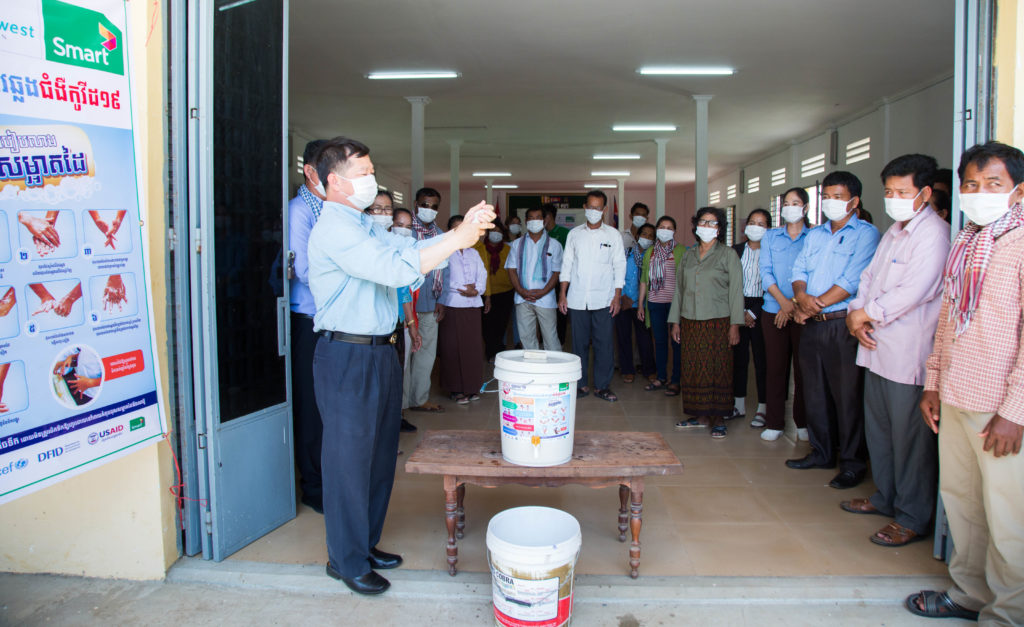 Mr. Chou Bunnarith, a poor family living in Veal Kandeang village, Chob commune, Tbong Khmum district, Tbong Khmum province, was happy and thanked Smart for donating a bucket of water for washing his hands to prevent 19 cases of HIV infection to his family.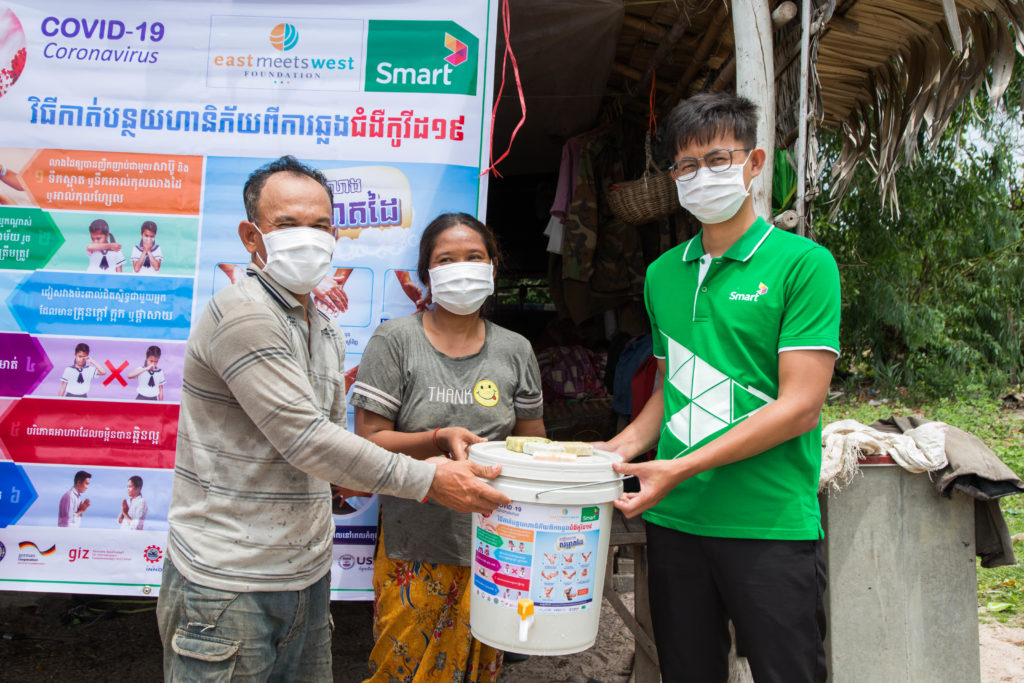 Regarding the Smart Fund of the 19th Kovid period, Mr. Kim Hor also said that this is a good help to educate and train the backs of poor people directly, in addition to providing materials for cleaning. Also, this project has a lot of support. He hopes that the results of this project will reduce the transmission of the community and provide knowledge to the people in the future, especially even after the end of Kovid 19, this knowledge will continue in the family. Infectious diseases cannot invade the community. Collaborative Articles