Mondulkiri Province: A domestic elephant has been living with people for more than 50 years, which the owner considers like a family member Died on the morning of July 20, 2020 after years of illness.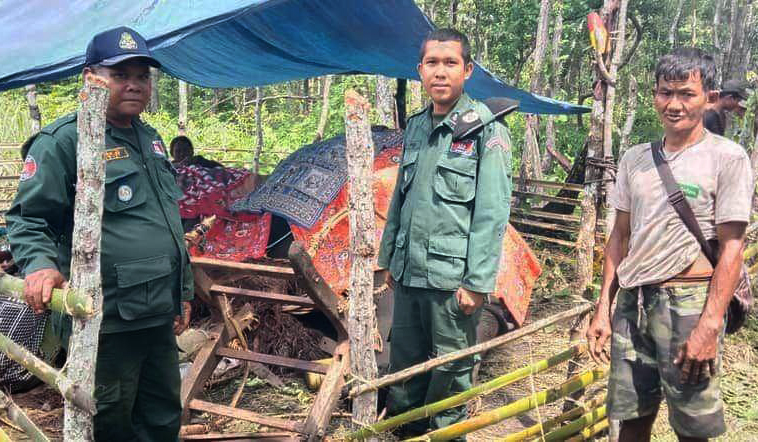 According to local authorities, the dead male elephant was located at O'Pay point, Purapet village, Krang Tes commune, Pichrea district. Da. In the past, this elephant has been treated by veterinarians because its health deteriorates with age. The owner of the elephant, Chreum Chrun, a 55-year-old Pnong man, lives in the upper commune.
The ghost of the above elephant was buried by Mr. Chrun's family according to the tradition of the locals with great compassion. During the past 10 years, there have been more than 30 elephants in Mondulkiri for tourism, but this number has been steadily declining. There are less than 20 left.
It is believed that the decrease in the number of elephants is due to a number of factors, such as female elephants or male infertility. No, if they do not have a human-like wedding, this is the strictest custom for the elephant owner to follow. Absolutely.
If an elephant is female or male until it has a child, the owner of the elephant must hold a sacrifice ceremony as an apology from the owner of the water, the owner of the land and Villagers. The offerings for this sacrifice are the biggest challenges that the elephant owners have to bear, as they have to prepare buffaloes, pigs, chickens and wine. For organizing the ceremony.
Due to this problem, the elephants in Mondulkiri province have been prevented from reproducing by their owners, gradually reducing the number of elephants. Nowadays, if you want the elephants to have a mate who can continue to breed, it is almost too late, because the elephants are all old. Difficult to conceive.
According to a report by the provincial environment department, there are currently five wild elephants living in the five protected forest areas in Mondulkiri province. 500, which can be considered a large number for Cambodia.